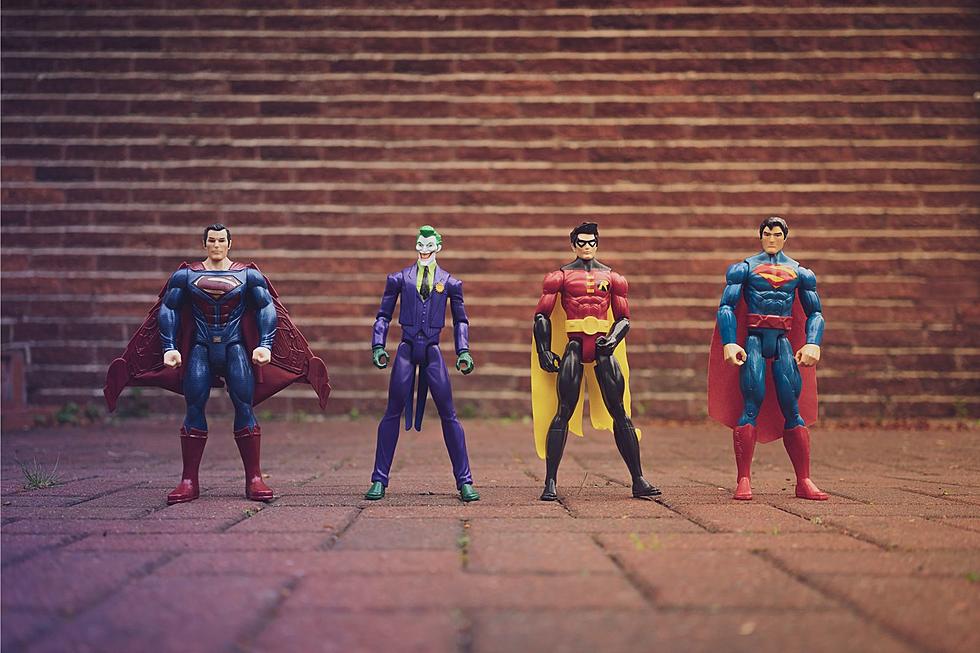 The 5 Superheroes of Idaho Unite to Defeat 5 Idaho Super Villains
Credit: Craig McLachlan on Unsplash
With summer beginning, major blockbusters are hitting moving theaters over the next couple of months, and plenty of those movies will be superhero movies. Thanks to Marvel, these movies are must-see blockbusters every summer and have turned most of us into nerds. With the superhero genre being so big these days, it is fair to ask if Idaho had superheroes, what would they be called and what would their powers be? Who would be the villains they must face? Let's break down the superheroes of Idaho, and the supervillains of the state as well.
Idaho Superhero: The Mountain
This superhero would be the biggest of the group. Strong, big, and isn't easily defeated. With the beautiful mountains across the state, what better hero to represent Idaho? This hero would have very few weaknesses, and everyone loves them until their arch-nemesis comes around and makes them less enjoyable. The Mountain is great to help us escape the heat of summer, but a certain villain lingers to stop his giving nature.
Idaho Villain: Winter Storm
While the mountains of Idaho are beautiful, they can become dangerous and tough to navigate when winter storms hit. Blizzards and avalanches can occur, making access to the mountains tough, and becoming one of the few weaknesses of our beloved hero. Winter Storm would be one of the more fearsome villains, and can often torture the people of Idaho.
Idaho Superhero: Trout Man
With Buhl being the trout capital of the world, and there being such good fishing in the area, Trout Man makes too much sense to represent the state. This superhero can feed the people of Idaho, defend the water, and swim better than any hero in the state. There is one villain though that gives this hero fits. 
Idaho Villain: Roaring River
As the snow of the winter melts, the water levels can rise and make the rivers and streams around Idaho a little stronger flowing than most would like. This makes fishing in these areas tough and tough to enjoy the water in the area. It can make Trout Man frustrated and slow him down from helping the people that need his services. Luckily, Roaring River isn't a villain that sticks around long, and Trout Man usually defeats his arch-nemesis with ease. 
Idaho Superhero: The Human Potato
What is Idaho without potatoes? The Human Potato is the leader of the superheroes and can change into mashed potato, baked potato, or any other kind of potato. He is the heart and soul of the team and the state and is always there when the people need him. He will be at most events in the area and if you call on him he isn't far off. He is tough to defeat but one nemesis has been bugging him for years. 
Idaho Villain: The Drought
While The Human Potato has many enemies, The Drought has been lingering for a while. This villain has been torturing the farmers and people of Idaho for far too long but has recently decided to go into hiding. The Human Potato reigns supreme right now, but many of us know that The Drought could be lingering off in the distance, ready to return anytime soon. 
Idaho Superhero: Hunter
Every superhero team has that one hero with a common name and this is Idaho's. Hunter is self-explanatory as he can supply food for the people of Idaho, warmth for the people, and is a deadly shot when out in the field. Unlike other heroes on this list, he is often not seen, but occasionally heard and it is known when he has succeeded in his mission. With his ability to blend in and remain silent, he is a great addition to Idaho's super team. 
Idaho Villain: The Moose
While few can avoid the shot from Hunter, The Moose can be a dangerous foe at times. If The Moose can get within striking distance of Hunter, the fight can lean towards benefitting the villain. With a size advantage and strength advantage, the fight is often not fair, but if Hunter can get a clean shot, he can defeat this villain and stop The Moose from doing damage to anyone else. These two square off yearly, and Hunter typically gets the better of The Moose. 
Idaho Superhero: Dairy Air
Dairy Air is second in charge of the superhero team. This hero is always there and uses its power of stink to scare away the villains and unwanted foes in Idaho. The locals have grown up with Dairy Air and are most fond of it. There is one villain that gives this hero fits, and it can make the locals unhappy to see their hero being mistreated. 
Idaho Villain: Gusty Wind
Gusty Wind is a cruel villain that when they come into town can cause a decent amount of terror. They can blow your trashcans away, your trampolines, and if they swirl in the right direction, they can cause Dairy Air to spread across town potently. These two face off frequently and it is debatable who typically wins, but Dairy Air gets a slight nod. These two will likely be facing off a decent amount over the next few months or so. 
While Idaho is full of heroes and villains of different kinds than these, it is fun to think up of superheroes that would represent Idaho the best. If you were to make up your ideal Idaho superhero, what would their name be? What would they look like? What superpowers would they have? Would they have a sidekick or be solo and who would be their arch-nemesis? For now, we will continue to get lost in the superhero movies and dream of one day a hero that represents the Gem State to make their big movie debut. 
Idaho Debates That Will Never End
Perfect Social Distancing Cabins In Idaho