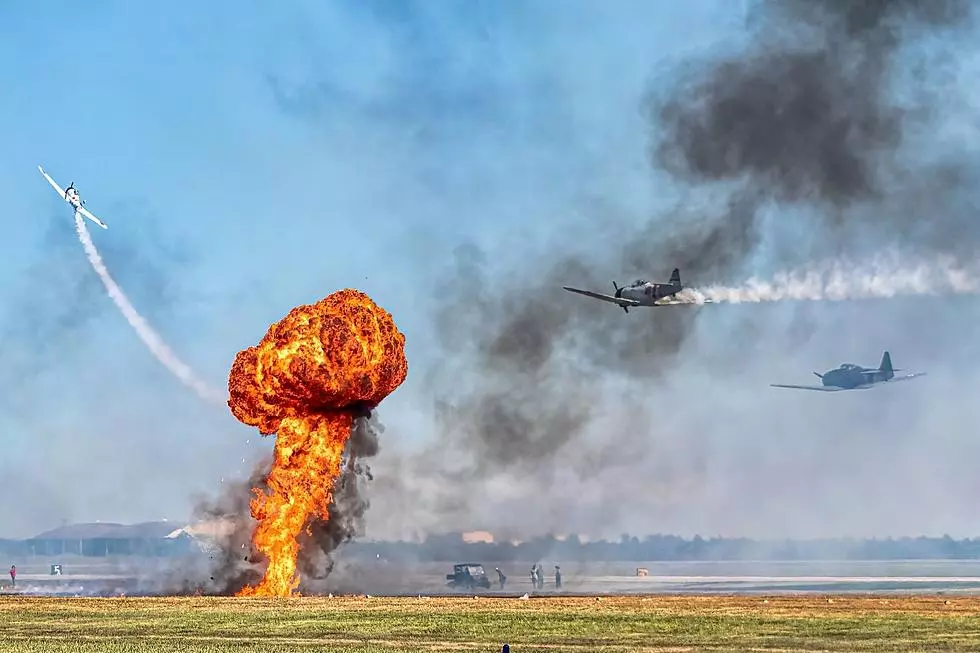 Most Viewed Twin Falls Stories That You Looked at in 2022
Edgar Serrano - Unsplash
From fascinating architecture, state growth, hidden treasure, or a record breaking elk that struck a chord with hunters across the Northwest, we compiled a list of some of the most viewed Twin Falls content on our app in 2022.
Here's a quick trip down memory lane highlighting some of the most viewed content that you were looking at in 2022.
Potential Record Breaking Elk Shot in Idaho
A story about a record-breaking elk that was shot in Idaho stirred up quite a bit of discussion about whether an animal shot in canned hunt was worthy of setting records. Many avid hunters consider the record moot because the elk was shot during a high fence hunt at Broadmouth Canyon Ranch. 
Old Pole Line Photos Show Crazy-Fast 13-Year Development
This trip down pole line road highlighting some before/after images of farmland transformation to suburban sprawl and businesses highlights just how much growth Twin Falls has experienced in such a short period of time. 
Idaho's Most Popular Lake Is Most Polluted
Whether you're an Idaho Native, a new resident or just passing through, you're probably interested in finding the best outdoor recreation The Gem State has to offer.  Yeah, you and everyone else.  If you're trying to get away from it all, you might be hard pressed to find the seclusion you're looking for. 
How to Prepare if World War 3 Starts
I don't think anyone is looking forward to a third world war, but it's safe to say that some are more interested in prepping than others. Idaho might not be the best place to be, considering our Air Force base and a nuclear facility. But Idaho has a lot of caves, residents tend to hoard food, and we have no shortage of gun owners. Heaven forbid something of global proportions goes down, I'm willing to roll the dice on staying in Idaho.
Suddenly, Nobody Wants to Live in Idaho
Despite Idaho's recent record growth, we experienced a reduction in the amount of growth and for a split-second, Idaho had more people booking moving vans to leave the state than enter.  Idaho growth is hardly close to ending anytime soon.
Is This Really Idaho's Rudest City?
A travel publication singled out Rupert as the rudest town in the state of Idaho. Take what you read with a grain of salt. My wife and I visit Rupert all the time, and some of the nicest people I've met in Southern Idaho live there. Text me on the app and let me know if you agree.
Idaho Park Allows Public to Collect State's Most Prized Stone
We aren't called the Gem State for nothing. If you're a rockhound, you're living your best life in Idaho; but be aware than you're not always supposed to take home what you find. This Idaho park will let you take home a certain amount of one of Idaho's most unique treasures. Reservations are required if you want to pay a visit. 
Idaho Home for Sale Looks Like it's Straight From The Shire
There are a lot Idaho homes with some interesting architecture, including this home in Clark Fork which is one of the more interesting that I've seen in Idaho. 
The Worst Rejected Personalized Idaho License Plates
If you were looking for a good laugh last year, you weren't alone. Looking through the number of rejected license plates in Idaho was one of our highest viewed stories in 2022.
Delivery Driver Spots Massive Bird
Animal encounters topped this list of the most viewed stories in 2022, including this one about a delivery driver north of Twin Falls who spotted a bird with a massive wingspan.
12 Twin Falls Businesses That Made Growing Up in Twin Falls Awesome
Twin Falls is a dang fine place to live in any generation. And while the 80's lacked the cutting edge tech that keeps us occupied today, there was no shortage of fun thanks in part to these businesses that made growing up in Twin awesome.