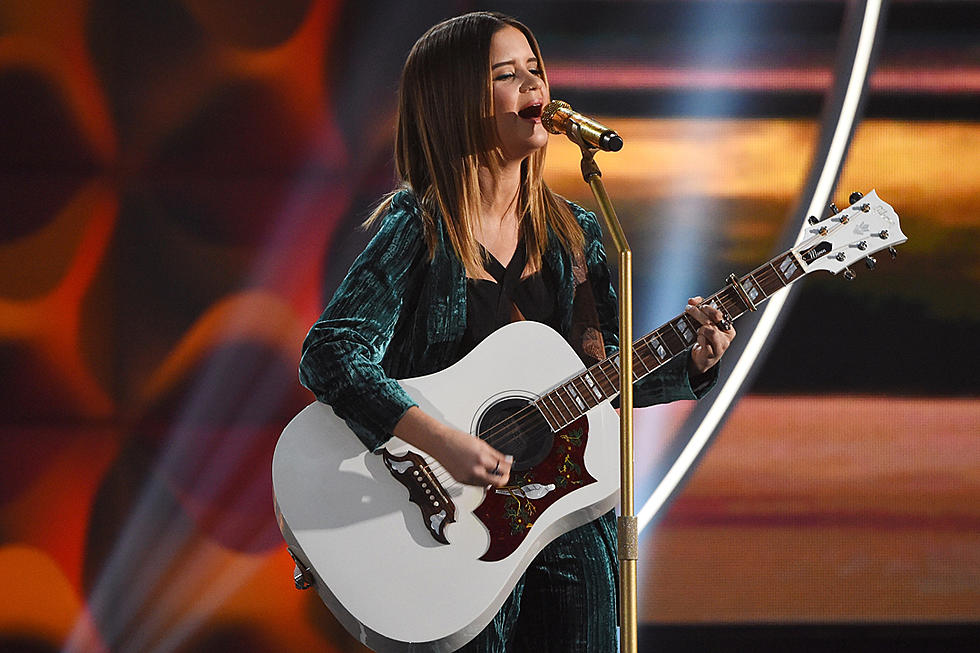 Maren Morris Stands Up for Live Music After Ariana Grande Concert Tragedy
Nicholas Hunt, Getty Images
Maren Morris and the Cadillac Three have added their voices to the growing chorus of artists who are not backing down from upcoming shows in England, despite the terrorist attack that took place at an Ariana Grande show in Manchester on Monday night (May 22).
Morris is slated to perform in Manchester on Nov. 20 as part of her Hero Tour, and in a post to Instagram on Tuesday, the breakout country star assured her fans overseas that the show will go on.
"We do this to connect. For just a few hours, no matter what religion, race, gender, or economic background you come from, music tethers us," she writes. "My heart is broken for Manchester, but I want my fans there to know that I can't wait to see you and give you all big hugs this Fall. No one should fear walking into a venue or onto a stage. It's our job to fight that and have the best time ever. We do this for each other and that will never be stopped."
See 10 Country Songs Inspired By Tragedy
The Cadillac Three are scheduled to perform at the Download Festival, which runs from June 9-11 at Donington Park, a motorsport venue located near Castle Donington in Leicestershire, England. That's less than two hours away from where 22 people — including children — were killed and another 59 injured when a suicide bomber set off an explosion at Grande's show at the Manchester Arena on Monday night (May 22), according to CNN.
The trio are also not letting the terror attack shake their resolve to take the stage on June 11. In response to a tweet beseeching them not to pull out of the festival, they replied, "We stand with y'all now and we will be there in a couple weeks," accompanied by an icon of the British flag.
Singer-songwriter Brent Cobb is another country artist who is not letting the terrorist act, for which ISIS has claimed responsibility, according to CNN, back him down. He announced on Tuesday morning that his show that evening in Manchester would go forward.
"While we do not want to be insensitive to your tragedy, we also refuse to let terrorism win," he wrote to the people of Manchester.
Country Stars React to Manchester Bombing