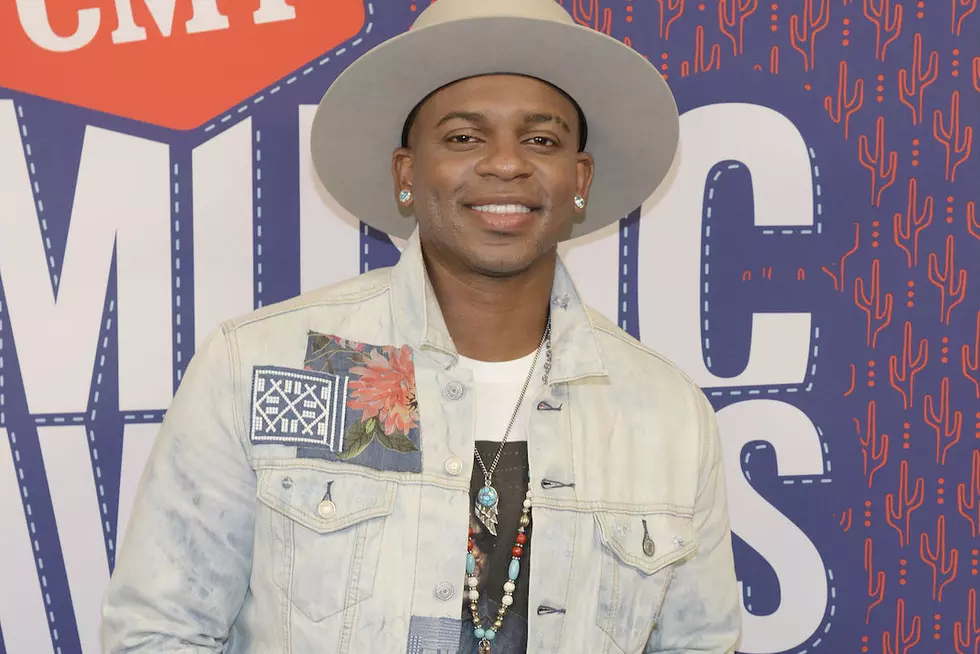 Jimmie Allen Wants His Son to Grow Up Seeing Black Artists in All Musical Genres
Rick Diamond, Getty Images
Jimmie Allen has been speaking up on social media about the narrow range of musical genres he sees represented on the television network BET, and for good reason: He wants his son to grow up seeing black artists making all kinds of music.
"BET stands for Black Entertainment Television. Not hip-hop. Not R&B. It's black entertainment," Allen said backstage at CMA Fest 2019. "If I'm a black entertainer, it doesn't matter if I'm singing gospel, rock, jazz, hip-hop, country -- I feel like it should be represented on BET."
Allen first called attention to the issue in mid-May, on Twitter, when he pointed out that BET doesn't play his videos. "Last time I checked I was black," the singer wrote, going on to say that he felt more "let in" by the Nashville music community than by the TV network.
He's not the only artist BET neglects, Allen points out: "My buddy Lajon Witherspoon that's in [Atlanta-based alt-metal group] Sevendust. Kane Brown. Tauren Wells, who sings Christian music." A significant portion of black artists don't receive attention from BET because they don't fall within the network's small handful of accepted genres, and to Allen, that's a problem -- especially as his son continues to grow up and become more aware of and vulnerable to the stereotypes imposed on him as a black person.
"The last thing I'd want my son to see as a black man in America is a network that's supposed to represent us, and [then see that network] pigeonhole him to just two genres of music," Allen continues. "That's not how I want him to see us as black people. Like, 'No, son. We do all kinds of music.'"
Especially as a black artist with a platform, Allen feels a responsibility to help change the status quo. "That channel is a representation of us, and I feel like it's my obligation to do anything I can to expand exposure of music that's done by black people on BET," he concludes.
WATCH: Jimmie Allen's "Make Me Want To" Is Gonna Be Your New Addiction
Who Is Jimmie Allen? 5 Things You Need to Know