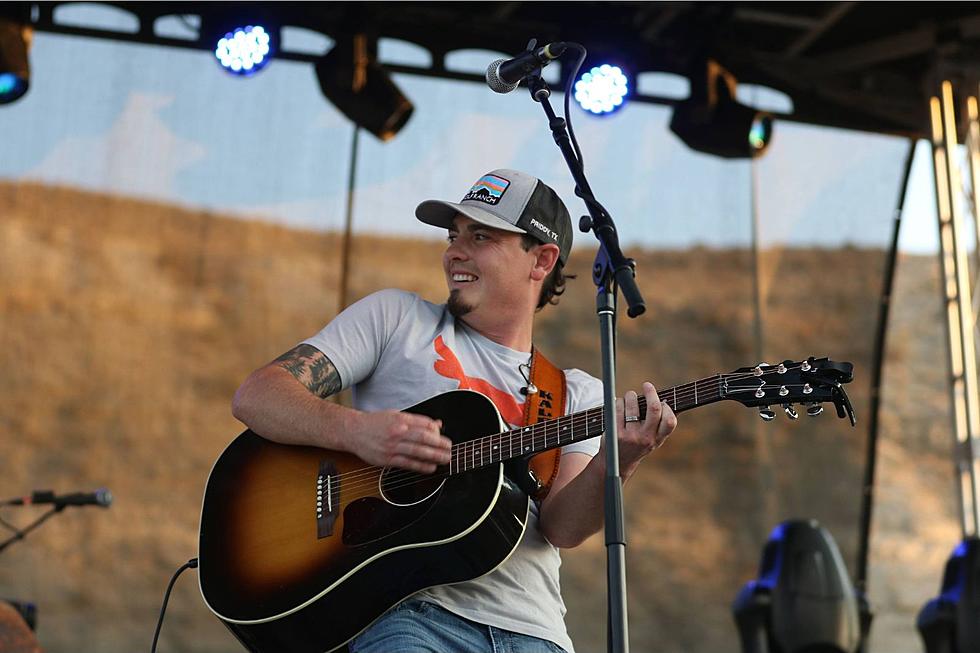 Why You May Be Missing Out on the Next Big Country Artist South of Idaho
Credit: Kaleb Austin
UPDATE: Kaleb's new song 'Wild One' officially dropped this morning, March 14. You can find it in the video below at the 11:15 mark, or you can click this link here to listen to it on YouTube. 
Making it in the music industry isn't easy, and many people across the country and world chase their dream, but only a handful actually get to live it. The stars often have to align, you have to be in the right place at the right time, meet the right people, and of course you have to have talent. Every major country star, rock star, or famous musician took a different route to get to the top, and one country artist has had to take a long road to realize his dream, but he is finally getting to do that, but how he got there is a complicated story.
Country Artist Kaleb Austin
Kaleb Austin is a country artist that lives in Salt Lake City that once saw his dream of being a musician come to an end and he thought it was over for good. Austin was in Nashville chasing his country music dream but had to give it up to move back to Utah to help take care of his family. This ultimately led to him no longer writing music or performing. His wife and social media though had other plans and changed his course of life drastically. His wife, Cheyenne, recorded a video one night where she asked him to sing Jason Aldean while he was in the kitchen, and posted it on Tik Tok, where it eventually blew up. Over time, she recorded him singing more and more and followers ate it up, which lead Kaleb back to writing music and singing again. 
Who is Kaleb Austin?

Kaleb has written and recorded multiple songs that have climbed the charts on iTunes, such as 'Stone' 'Turn the Night On' 'Just Add Beer' and the original song that he recorded that got to number one on iTunes, 'Sound of the South,' He will have a new song, 'Wild One' dropping on March 14. You can follow Kaleb on his Instagram, Tik Tok, or Facebook. You can also follow his wife Cheyenne, who proudly boasts more followers, on all three platforms as well on her Instagram, Tik Tok and Facebook. They are currently updating the website, but you can click on the tour page to see where Kaleb will be performing this summer and catch him live in concert.
Make sure to check out Kaleb Austin and take a listen to his amazing music. Kaleb is a father, husband, country artist, social media star, and soon to be a mega country star at the rate he is going. Make sure to mark your calendars for March 14 so you can buy 'Wild One' and make the drive to Utah sometime this summer or wherever Kaleb is performing to catch him live in concert. Click on the video above to listen to the full interview he did with The Morning Show, as well as to hear the song 'Wild One' at the 11:15 mark. It'll be fun to watch Kaleb Austin grow over the coming years and see what awaits him in the world of country music.
The Best Country Singer From Every State
Some states, like Oklahoma and Texas, are loaded with famous country singers. Others, like Nevada and Maine, are still looking for a real breakthrough artist. See the best and most successful country music artist from all 50 states, starting with
Hank Williams
and Alabama.
The 50 Saddest Country Songs of All Time
Each one of the 50 saddest country songs of all time tells a story. Some of those stories are about the pain of heartbreak, while others explore the grief of losing a loved one. Some are about more unconventional subject matter -- from infertility to the loss of the beloved family dog -- while others tap into the universal subjects of heartbreak and loneliness. Flip through the gallery below for a list of the saddest country songs, ever.