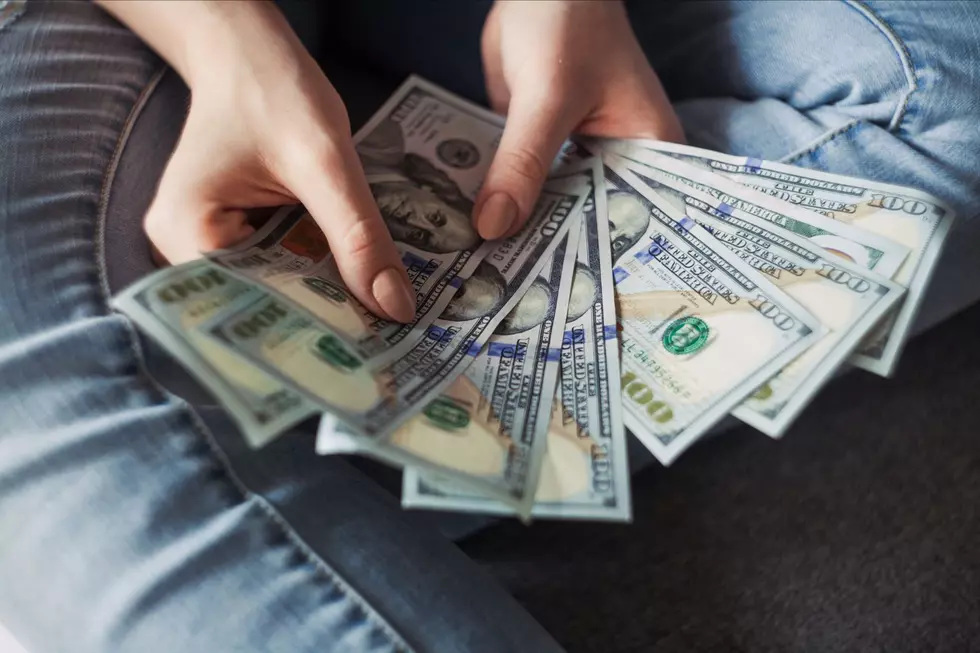 7 Ways to Make Extra Money this Holiday Season in Twin Falls
Credit: designer491
Holiday shopping can become expensive in a hurry, and the more people you have to buy for the quicker your bank account goes lower. It is smart to spread your holiday buying throughout the year or start early, but often, time gets away from us and before you know it, December is beginning. For those that are struggling to buy everything they want this year for their friends, families, and coworkers, there are a few ways to make some extra money for the holiday season to help get every last gift.
Seasonal Jobs in Twin Falls
Around the holidays, many stores will look to hire employees for the season to help with the increased customer flow. This can be small stores or big corporate stores. Picking up a second job or maybe a job at all for those currently unemployed will help bring in extra cash flow to pay for those gifts you are struggling to get. Check out some of the stores around town to see if they are hiring for the holiday season and try to make a few extra bucks while you can, and who knows you may be able to keep working after the holidays have ended.
Selling Things on Twin Falls Facebook Market
This way of making money will help you out in multiple ways. If you need some extra cash, look to sell items around your house, clothes, toys, or anything else you no longer need on Facebook market. This will not only bring in extra money, but if you sell a big item, it'll clear up space for something new or the Christmas presents you get this year. Sell your children's toys that they no longer play with, and it will open up room for the new toys that Santa will bring this year.
Using Bing Rewards for Extra Money
If you are unfamiliar with Bing, it is a search engine like Google, but it rewards you for searching. You can earn points by searching on your computer, or your phone, and answering some trivia questions as well. Once you have a certain number of points you can redeem those for gift cards. There is a variety of gift cards to choose from, so you aren't limited to one type of store. By using Bing throughout the year, you could have over $100 in gift cards come the holiday season. If you aren't Binging yet, start today and next holiday season you will see the payoff.
Sign Up for Inbox Dollars
Inbox Dollars is one of those sites that feels like it is a little sketchy but benefits you if you are willing to put in the time. It is a site that will pay you to take surveys, read emails, watch videos, and try new products. It is time-consuming to do the surveys and can get frustrating at times, but if you put in the effort, the money will help. Unfortunately, they do not send checks anymore, but they do offer a wide variety of gift cards, similar to the way that Bing does.
Shoveling Snow in Twin Falls
The problem with trying to earn money this way is that it is dependent on the weather. If no snow comes, then you can't shovel it. If snow does come this month, which it usually does, then offer to shovel some driveways and sidewalks for some extra money. It may not make you a ton, but every little bit helps. Most people don't want to shovel and get out in the cold, so offering to do so for a few bucks, helps both you and them. 
Yardwork in Twin Falls
If the snow is delayed or doesn't come, there is still work you can help do in the yard or around someone's home. With all the leaves having fallen or close to it by now, you can offer to rake leaves, clean out the gutters, or perhaps somebody has had some wood delivered and needs it stacked. There are always chores to be done and offering to help a neighbor or friend for some extra money is a good way to go. 
Help Wrap Presents in Twin Falls
Similar to yardwork, this one may not make the amount of money you are hoping for, but offer to help wrap Christmas presents for friends, family, neighbors, or coworkers and you could find yourself making a little extra money. Many husbands and children do not know how to wrap presents properly, and while bags and boxes can be nice, there is something about a wrapped present that looks nicer. There are many men out there that would gladly pay a little extra to have somebody help make their gifts look pretty this year. 
There are always ways to find extra money around the holidays and these are just a few ideas to help make sure you can afford all the gifts you want to buy this year. Driving to a casino and gambling is another route, but isn't as certain as these are and could end up costing you money instead. Hopefully, you can buy all the Christmas presents you are hoping for this season, but if you need a little extra, make sure to try some of these suggestions out this holiday season. 
How Do You Decorate Your Twin Falls Home?
There are quite a few ways you can choose to decorate for Christmas. Which is your favorite?
2021 Christmas Tree Lights Being Installed At Twin Falls City Park
Installing the lights takes about one week, so they plan to be finished by Thanksgiving.