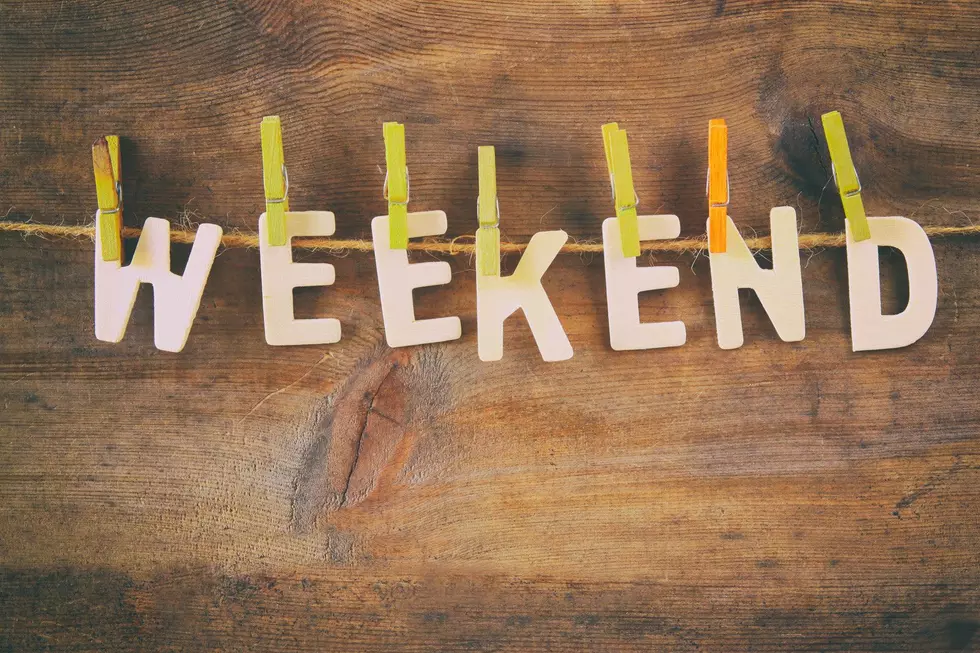 6 Events to Enjoy this Weekend in the Magic Valley
Credit: tomertu
This week has been crazy compared to most. There was the Southern Idaho Home and Garden Show last weekend that many residents of the Magic Valley attended, followed by the Super Bowl Sunday night, and then Valentine's Day on Tuesday. This week has been different than most, but it is beginning to wind down, and another weekend is almost here. While there might not be a big game to watch or a holiday to prepare for or celebrate, there is still a ton to do this weekend. Here are some of the events taking place this weekend around the Magic Valley.
Thursday, February 16 Through Saturday, February 18 - 'All Enemy of the People'
For lovers of shows and musicals, this is a great weekend for you. The show, 'All Enemy of the People,' will be performed all weekend long on the campus of CSI. There will be shows Thursday, Friday, and Saturday in the Fine Arts Theatre, with all shows taking place from 7:30 PM to 9:30 PM. This show will kick off the CSI spring season, and tickets are just $10 per person and free for CSI students with a valid student ID. For information on what the show is about, make sure to click on the link above, and to book your tickets, click on the second link. 
Thursday, February 16 Through Saturday, February 18 - 'Grease' the Musical
Many of us have seen the movie 'Grease' but have you ever seen the musical live? This weekend is your chance, as the musical will be performed at the Historic Wilson Theatre in Rupert on Thursday, Friday, and Saturday. The show begins at 7:30 PM on Thursday and Friday, and with two shows on Saturday at 2 PM and 7:30 PM, with tickets being only $12. If you have never seen the musical performed live, make sure to buy your tickets for this weekend. Click on the link to purchase them today. 
February, Friday 17 - The Kindness
A theme of musical and fine arts performances this weekend continues, as The Kindness, with Aaron Miller, Justin Nielsen, and Jens Kuross performs this Friday at the Fine Arts Center on the campus of CSI. The show is at 7:30 PM, with tickets being $10 for adults, $8 for seniors, or $6 for students. You can purchase tickets by contacting Sue Miller at 208-732-6769. The performance is a part of the CSI Piano Celebration Series and is a way to enjoy some live jazz music this weekend. Book your tickets today. 
Saturday, February 18 - CSI Basketball
The CSI men's and women's basketball teams are back home this weekends, as both teams look to continue their magical season. The men still sit as the unanimous number one team in the NJCAA polls, with a 27-0 record, while the women have moved up to number four in the polls with a record of 25-2. Both teams will be in action at home this Saturday against the College of Southern Nevada. The women will tip off at 1 PM and the men will tip off soon after that game at 3 PM. The season is winding down, so there are only a couple of chances left to see these two amazing teams. 
Saturday, February 18 - Cheese Tasting
For those looking to get outside this weekend, as the weather should warm up a little bit, and enjoy some time getting to meet new people, eating some local food, and sipping on some local cider, then head on out to Cedar Draw Cider in Buhl this weekend. On Saturday, from 5 PM until 7 PM they will be holding an event for cheese tasting, with the cheese being supplied by Evans Farmstead Cheeses, also made in Buhl. Enjoy locally-made cheese, sip on locally-made cider, and have a good time this Saturday. 
Saturday, February 18 - Camp Rainbow Share Your Heart Ball
Camp Rainbow Gold is hosting its annual Share Your Heart Ball for the first time in three years. Camp Rainbow is an Idaho nonprofit organization that puts on events for children that are battling cancer. They seek to help families with children fighting the nasty disease and the Share Your Heart Ball is one of their biggest events. These events are how they raise funds to help these families and children. The event is this Saturday, and you can purchase tickets by clicking on the link above, and if you are unable to attend, you can still donate and help out by following the link. There will be live auctions, dinner, and dancing, so put on your fancy clothes, head to the ball and help children and families dealing with cancer. 
While there may not be as much as last weekend, there is still a lot of fun to be had. Go to a musical, or a play, listen to jazz music, support the local basketball teams, sip on cider and enjoy some local fresh cheese, or support a good cause while enjoying a dance. There are many options this weekend and the weather should be pleasant, for now. Whatever you decide to do, have fun, be safe, and enjoy your weekend.
Best Places For Adult Parties In Twin Falls
Parties and games aren't just for kids. Sometimes you want to abandon the kids at home and go have some real fun without them. Here are the best places to do that in Twin Falls.
How To Get To The Drops In Shoshone
The Drops in Shoshone can be a fun family activity on a hot summer day.