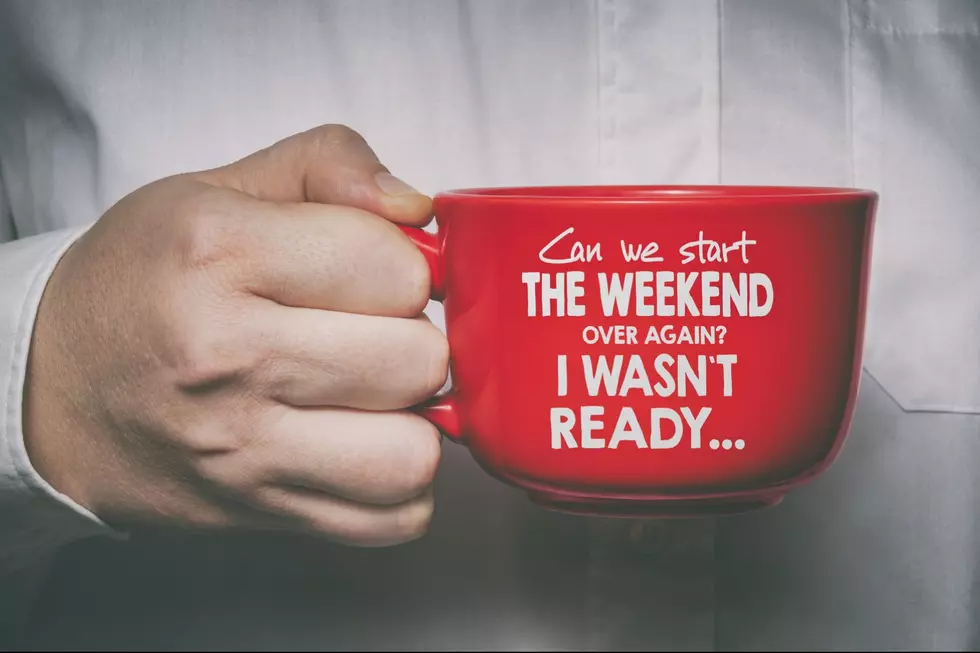 7 Events to Attend this Weekend Around the Magic Valley
Credit: natasaadzic
Another week is coming to an end, and another warm weekend is ahead. Hard as it is to believe, the summer has been flying by and this will be the final weekend of July. Only a few more weekends until school starts, meaning it is time to make them count. There aren't any major events this weekend, but there is still enough to do to get out of the house, have some fun, and enjoy the summer weather. Get out of the house and attend one of the events happening this weekend around the Magic Valley.
Thursday, July 27 Through Saturday, July 29 - 'Anastasia'
With the heat of summer here, escape into a cold theatre and enjoy the classic 'Anastasia' this weekend at the Orpheum Theatre in Twin Falls. The show will be taking place Thursday through Saturday, with showtimes being at 7 PM each night. Tickets start as low as $17.50 and go all the way up to $66.50 for box seating. For more on 'Anastasia,' and to get your tickets, click the link above. 
Friday, July 28, and Saturday, July 29 - Superhero Adventure
Super villains have taken over the Historic Wilson Theatre in Rupert and they need to be stopped. Calling all Superheroes in the Magic Valley. Don't miss Superhero Adventure this weekend. There are multiple adventures taking place this weekend, with the first one being on Friday, beginning at 5:30 PM and then two on Saturday, beginning at 11:30 AM and another at 5:30 PM. Tickets for an adventure ticket are $25 and tickets for an ultimate adventure ticket are $45. Depending on what ticket you get, depends on what you and your child can do. To see what is happening at the Superhero Adventure, make sure to click the link above. 
Saturday, July 28 - Market on Main
This appears to be the weekend of farmers' markets, with the Market on Main being the best choice if you plan on spending time downtown this weekend. Get up and hit the market on Saturday from 9 AM to 2 PM and then continue to shop the stores downtown, or perhaps stop by one of the local eating establishments for some lunch. For everything on Market on Main, make sure to click the link above. 
Saturday, July 28 - Jerome Farmers Market
Perhaps you live in Jerome or closer to that area of the Magic Valley, so the Jerome Farmers Market might be a little more convenient for you. The market takes place on Saturday from 9 AM to 1 PM and is located at Mountain View Barn in Jerome at 392 East 300 South. To find out more about the Jerome farmers market, click the link above. 
Saturday, July 28 - Movie Matinee
Movies are getting expensive, but sometimes it is nice to get out of the house and enjoy a movie elsewhere. The Twin Falls Public Library puts on a movie matinee every Saturday from 3 PM to 5 PM and is a great way to enjoy a movie for free. Perhaps you have seen it or maybe it is a movie you have never seen, but either way, it'll get you out of the home and having fun as a family. For more taking place at the Twin Falls Public Library, click the link above. 
Sunday, July 29 - Hagerman Farmers Market
If you are busy on Saturday and can't make it to any of the farmers markets, that is ok, because on Sunday you can take the beautiful drive out to Hagerman and take theirs in from 10 AM to 2 PM. You get to shop, ride a train, enjoy live music and so much more. The Hagerman farmers market offers a little more than others in the area, plus you get to make a beautiful drive getting there which makes it better. For all the details, click the link above. 
Sunday, July 29 - Sunday Make Break
In desperate need to get your little ones out of the house? Take them to Michael's this Sunday for Sunday Make Break. It takes place from 2 PM to 4 PM every Sunday and is free. It is a great way to let your little ones use their creativity to create some art or craft. This week they will be making a Sakura Gelly Roll handmade gift. For more on Sunday Make Break, click the link above. 
Catch up on sleep or hit the water this weekend and get out of the house. Once you are out and about, make sure to stop by one of the many farmer's markets, make a craft, take in a show, become a superhero, or take in a movie. Whatever you decide to do, be safe, have fun, and enjoy your weekend.
Twin Blades Axe Throwing
Best Places For Adult Parties In Twin Falls
Parties and games aren't just for kids. Sometimes you want to abandon the kids at home and go have some real fun without them. Here are the best places to do that in Twin Falls.