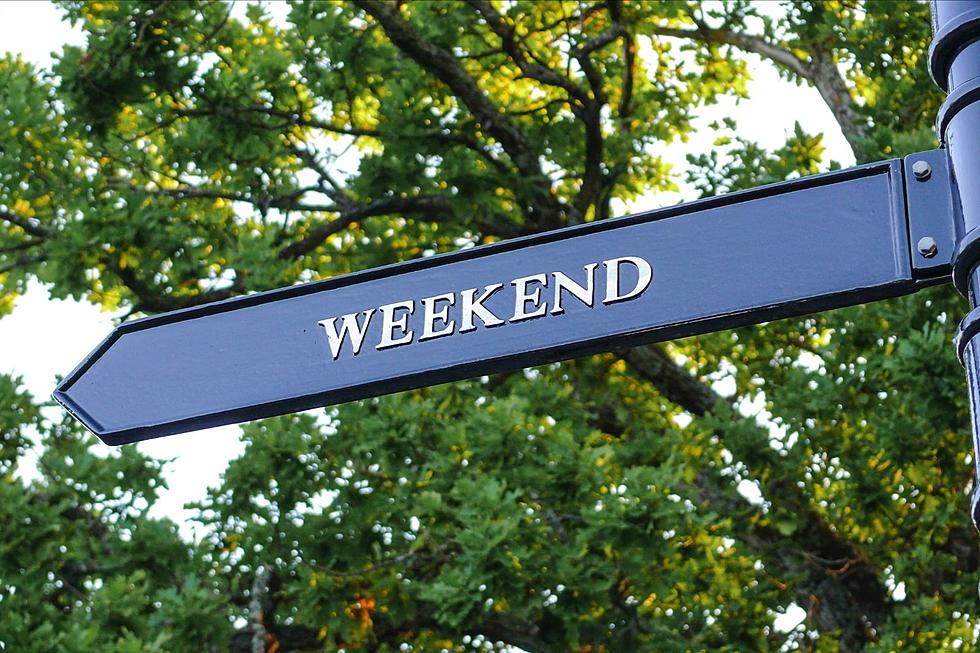 Don't Miss These 8 Events Happening the First Weekend of March in Twin Falls
Credit: Hansjörg Keller on Unsplash
While February may be the shortest month day-wise, it seemed to drag on this year, taking its sweet time. It is finally behind us and we are into March, which typically means the weather should start warming up a tad, and more events and activities are on the horizon. With this weekend being the first one in March, there is a ton to help get you off the couch, and out of the house, and to help keep you entertained this weekend. Here are some of the many events taking place this weekend in Twin Falls.
Thursday, March 2 - Hands-On Labor Hiring Event
If you need a new job and are good with your hands and are a hard worker, then you are going to want to attend the Hands-On Labor Hiring Event. The event is put on by the Idaho Department of Labor and will be taking place at the Twin Falls Reformed Church, located at 1631 Grandview Drive from 4 PM until 7 PM. The event will focus on hiring people seeking jobs in construction, manufacturing, food processing, and more. Make sure to bring your resume and dress like you are going for an interview and be prepared to be interviewed on the spot. Click on the link for more details.
Thursday, March 2 Through Sunday, March 5 - 'Titanic the Musical
For those that enjoy musicals, history, or a combination of the two, make sure to head to the CSI Fine Arts Theater this weekend to watch the CSI Theater Department perform 'Titanic the Musical.' There will be performances on Thursday through Sunday, with evening shows at 7:30 Thursday, Friday, and Saturday and afternoon shows at 2 PM on Saturday and Sunday. Tickets are $15 for general admission. Click the link above to find out more about the show and to book your tickets today. 
Friday, March 2, and Saturday, March 3 - CSI Softball
There are multiple sporting events taking place this weekend for CSI, and while the weather may be a little chilly, you can bundle up and head out to support the CSI softball team as they play their first home games of the season. The women currently sit at 10-5 and will play a four-game series against Snow College, with a doubleheader on Friday and another doubleheader on Saturday. The games on Friday are at 1 PM and 3 PM, with the games on Saturday taking place at 12 PM and 2 PM. Click on the link to find out more about the team and catch one of the four games this weekend to cheer on the team as they play before their crowd for the first time this year. 
Friday, March 2, and Saturday, March 3 - CSI Baseball
The CSI baseball team is replicating the men's basketball team, in that they are yet to lose this season, getting off to a hot 12-0 start. They will host a four-game series this weekend, like softball, against Utah State University Eastern, and will play doubleheaders on both Friday and Saturday. The games on Friday will be at 1 PM and 3 PM and the games on Saturday will be at 12 PM and 2 PM. For more on the baseball team and their undefeated start, make sure to click the link above. 
Friday, March 2, and Saturday, March 3 - CSI Basketball Region 18 Tournament
The CSI men's basketball team finished the regular season undefeated at 29-0, ranked number one in the NJCAA polls, and won their conference. They will now play in the Region 18 Tournament and will host, due to winning the regular season conference title. The men will play on Thursday at 7:30 PM, and if they win that game will play in the championship at 6 PM on Friday. Tickets will be different than the regular season, so make sure to click the link for the Region 18 Tournament above to see how you can book your tickets and catch this historical team one more time this season at home. 
Friday, March 3 - ToySoup With Beans
For those looking for a night out and some entertainment, look no further than ToySoup with Beans. The show has improv, music, and comedy all in one, and will keep you laughing and entertained throughout. The show is taking place at Big Papa's Grill & Live Music this Friday and will take place from 8 PM to 9:30 PM. The show is for 21 and over, and tickets cost $10 if you get them early, or $15 the night of the show. ToySoup with Beans consists of Ben Brinton, Troy Taylor, and Andrew Jensen and are based out of Salt Lake City. Click the link above to find out more about their show and to get your tickets today. 
Friday, March 3 - Adult Time at Jump Time
It is the first Friday of the month which means it is time to ditch the kids, become one at heart, and head to Jump Time and enjoy some time on trampolines. This Friday is adult time at the Twin Falls trampoline park from 9 PM until 11 PM. It is $18 per person, and that includes popcorn, a drink, and two hours of jumping. You can upgrade your drink to an alcoholic beverage for $2 more. Enjoy the workout, have some fun, and enjoy a trampoline park free of kids this Friday. They were broken into last weekend, so things could change, so it may be wise to call ahead before heading out this Friday. 
Saturday, March 4 - 'Life After' Book Launch
Local author Genalea Barker will be launching her first book 'Life After,' this weekend and will be doing a book launch and signing at Renew in Jerome this Saturday from 3 PM until 6 PM. You can meet Genalea, purchase a book, and have it signed by her. After you buy her book you can spend the rest of the weekend reading it as well. For more details on the event, make sure to click on the link above. 
There is tons to do this weekend, with a few events outdoors and many more indoors. Support the CSI sports teams, enjoy a comedy show, get a new book and meet the author and then read it, jump on trampolines like a kid for exercise or fun, find a new job, or enjoy a musical. Maybe none of these work for you, but there are tons of other options for things to do this weekend. Whatever you decide to do this weekend, be safe, have fun, and enjoy the first weekend of March.
Best Places For Adult Parties In Twin Falls
Parties and games aren't just for kids. Sometimes you want to abandon the kids at home and go have some real fun without them. Here are the best places to do that in Twin Falls.
Twin Blades Axe Throwing