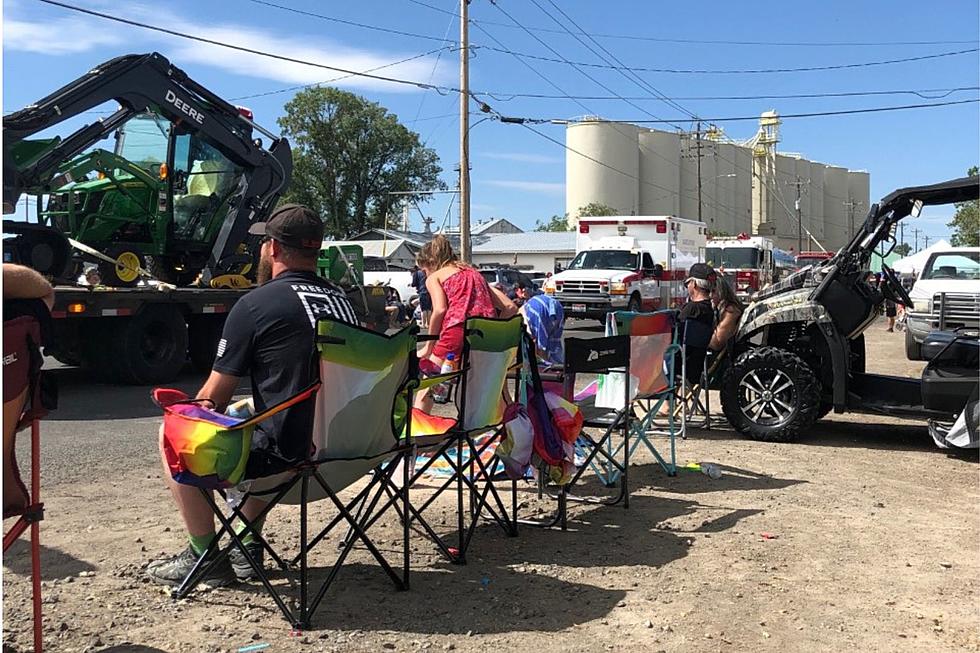 Celebrate the 4th of July with Annual Magic Valley Event
Credit: Jeff
With the 4th of July on the horizon, it means there are many events taking place this weekend, but one event that takes place every year that many in the Magic Valley flock to is Sagebrush Days in Buhl. It isn't only one event though, it is multiple events over multiple days. There is a ton going on through the weekend that it can be tough to keep track of everything, but here is what to know about Sagebrush Days 2023.
Sagebrush Days Activities on Friday
Sagebrush Days will take place on Saturday, July 1 and Tuesday, July 4. It all begins with the fishing derby on Saturday from 9 AM to 11 AM at Balanced Rock Park. The festivities will then continue with the annual Guns vs Hoses softball game from 10 AM to 1 PM, at North Park in Buhl. Throughout the morning and afternoon there will be Old Buhl tours every 30 minutes from noon to 4 PM, and you can meet at the West End Senior Center for the beginning of the tour. The Saturday activities will round out with a trout dinner from 4 PM to 7 Pm, also at the West End Senior Center. Tickets are $14 for dinner.
Sagebrush Days Activities on the 4th of July
The Fourth will be packed full of activities with it all beginning bright and early with a pancake breakfast from 7 AM to 9:45 AM. Breakfast costs $10. During that time, at 8 AM will be the fun run. Old Buhl tours will be taking place during this time as well, from 8 AM to 10 AM. Following all of those events will be the annual Parade that will begin at 10 AM. The festivities will then make their way to the city park, where there will be vendors from 11 AM to 6 PM, live music will be performed throughout the day and evening by Copperhead and by Bryan Hildreth. Some lucky winners will go home with a brand new gun, as there will be a raffle throughout the day. The night will conclude of course with fireworks in the nighttime sky to round out the holiday. 
The parade is what draws most people out to Buhl during Sagebrush days, but there is much more going on than that. Get a nice breakfast before the parade and stick around for the vendors and other events. Make sure to set up your chair the night before to guarantee a good spot for the parade. For all the details on Sagebrush Days this weekend, make sure to click the link above. 
15 Perfect Memes For Idaho
The beauty of a meme is that it usually doesn't need any explanation. You can just post the meme and sit back, knowing your work is done.
Twin Falls 'Rocks'
Painted rocks from around Twin Falls.