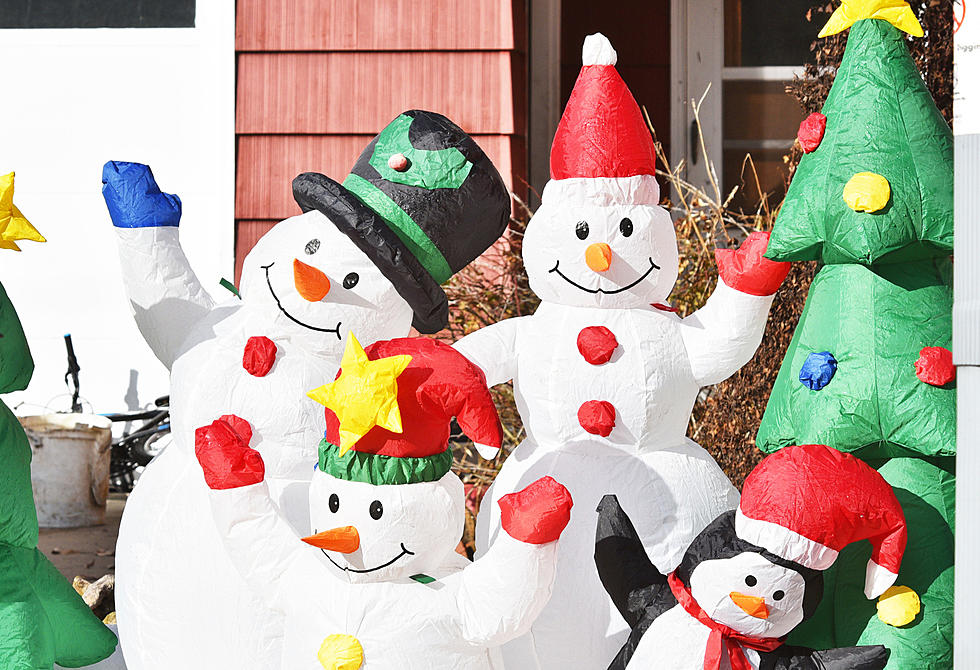 Christmas Inflatables In Idaho Are A Bad Idea And Lazy Holiday Decorations
steverts
Decorating for Christmas is a fun time and officially starts the Christmas season for most. Families have traditions on who does what task, which ornaments get put up and everyone helping put the lights on. In recent years, there has been an increase in inflatables in front of people's houses, and to me, it comes across as very lazy and lacks holiday spirit.
A lot of inflatables have nothing to do with Christmas
Driving around looking at Christmas lights and decorations, I find it difficult to understand why someone needs an inflatable Darth Vader, Yoda, or Batman. It has nothing to do with Christmas. Mickey Mouse and Minnie Mouse, I have a little issue with it, but I can understand that Disney is a big part of people's Christmas. It doesn't make sense and seems to be anti-Christmas to me.
Christmas inflatables are lazy
While it is not expected to go big as some do, inflatables to me seem very lazy as decorations. Lights being hung from the house are enough, or maybe around a tree if your yard has one. Inflatables seem to say, "I want to decorate, but don't want to put in the time and effort." Is it better than doing nothing? Yes, at least it is showing the Christmas spirit, but it is the easy and cheaper way to go.
Inflatables are not the best bet in Idaho
With wind speeds getting in the 40s and 50s at times, an inflatable may not be the smartest route to go when decorating for Christmas. They can easily be taken down the street, be torn by the wind, or easily stolen as well. While not turning them on during windy nights is an option, that can also mean not having your decorations on for days or weeks at a time, depending on the weather.
A good alternative is the ones that have lights on the inside and are more figures. They take a little more effort and money, but show off bright Christmas lights and usually a little more spirit. Most of these come in Christmas figures as well, so no random movie characters.
When decorating, take some effort and time and put up lights. Decorating at all beats not doing anything, but at least put something out that has to do with Christmas, show some effort, and avoid your decorations ending up in another state due to wind. It's the holiday season, so show off you spirit in the right way with lights. It'll brighten everyone's spirits.
How Do You Decorate Your Twin Falls Home?
There are quite a few ways you can choose to decorate for Christmas. Which is your favorite?
2021 Christmas Tree Lights Being Installed At Twin Falls City Park
Installing the lights takes about one week, so they plan to be finished by Thanksgiving.
Gallery Credit: credit N8 Bird