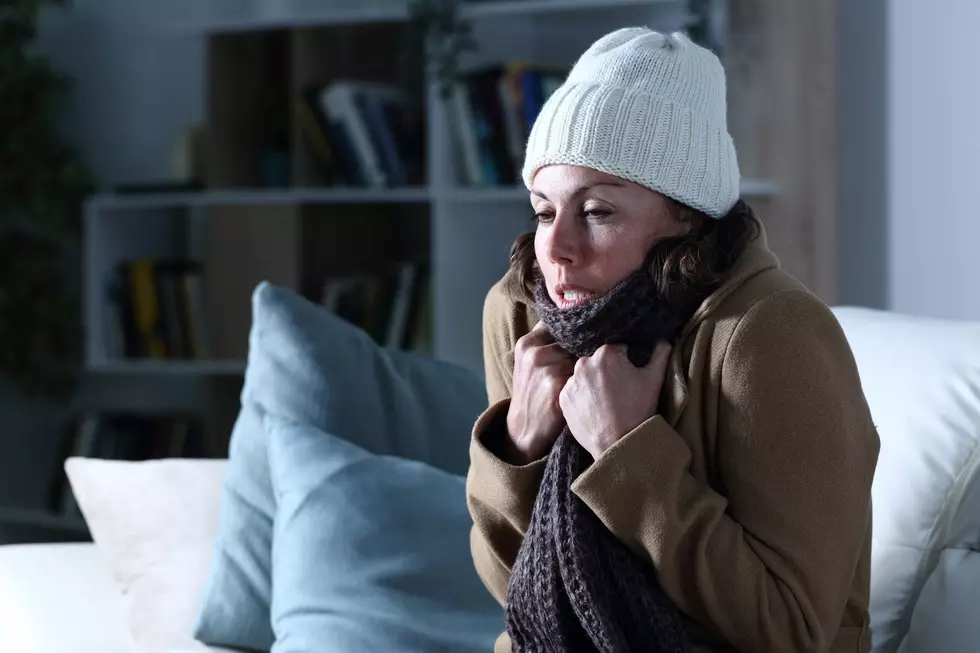 8 Last Minute Things to Do Before the Cold Weather Arrives in Idaho
Credit: Pheelings Media
The past few weeks have been pretty pleasant by Idaho standards for this late in the year. It isn't unusual for Idaho to already have seen snow in the Magic Valley by the start of November, but overall this fall has been nice. There is some snow in the mountains, and we have already seen temperatures in the teens at night in the area, but except a few days, the weather hasn't truly been cold yet. The gloom has begun to settle in, there have been some flurries here and there, and soon the inevitable will happen and the cold weather will take over and linger for months. Before that happens, there is still time to get some things done, but don't hesitate, because you want these done before the brisk bitter cold settles in for good.
Raking Leaves in Idaho
If your yard is like many in the area, you likely are having trouble finding your grass or driveway because it is covered in leaves. Before the weather gets too cold, make sure to take advantage of these nicer conditions and get out and rake up the leaves before you fear losing your fingers from frostbite as you rake. Some trees may not be done losing their leaves, but the bulk of them should have fallen by now, making now the best time to do this while you can still do so without bundling up. 
When to Hang Christmas Lights in Idaho
While it may be a little too early to turn on the Christmas lights, now is the best time to put them up. Some people have already done so, putting them up before Halloween, which was too soon, but now that the holiday has passed, you are good to hang them. You may want to wait until after Thanksgiving, but it is better to do so now based on the weather, so you aren't hanging them in single-digit temperatures when you could have hung them in much nicer conditions. Make sure to leave them off though until the time is right. 
The Last Chance to Mow Your Lawn in Idaho
For some, the mower is put away for the season already, but if you want to get out and mow one last time, there is still time. It can also help with the leaves mentioned above. The more you mow up, the less you have to rake. There is limited time and the weather will dictate if you can, but there is likely one or two days left where you can get out and mow and get your yard looking good as we enter late fall and winter. You likely can't mow in your shorts and t-shirt or with your shirt off anymore though. 
When to Get Firewood in Idaho
This should likely have been done already, but if you have not collected your firewood yet for the winter, you will want to do so soon. Typically the earlier you order, the better pricing you get. Depending on your need for the wood, could determine how much you need and how soon you need it. Many houses rely on wood-burning stoves for their heating in the winter, and without wood, you will be looking towards some cold days and nights. Make the call and set up to get your firewood now, before you are in desperate need of it. 
Chimney Sweep in Idaho
To go along with collecting firewood, make sure to have your chimney swept before you need your chimney to heat your home. Right now, the days are questionable if you need the fireplace but it won't be in question soon. The last thing you want is to light your first fire to have smoke come back into your home. Make sure to set up an appointment to sweep your chimney sooner than later, so it is good to go for the winter, and you aren't suffering in your home, afraid to light a fire when you need one. 
Pest Control and Spraying for Bugs in Idaho
It may seem silly since most of us know that once it freezes the bugs will all go away, but many of these little critters will be looking to find a nice dark corner to settle in and to spend the winter with you in your warm home. It is a good idea to have pest control come out and make one final spray before they settle down to keep these critters from being your roommates for the holidays and through the long cold season. Nobody needs to have spiders taking over their home. 
Picking Up Dog Poop in Idaho
This one may seem silly since our dogs and pets will still be going to the bathroom through the winter, but as many of us know, Idaho winters can be a little harsh, and once the temperatures hit a certain coldness, picking up dog poop isn't the easiest. It freezes to the ground, becomes apart of it, and makes it nearly impossible to scoop. It is a good idea to walk around and pick up all the land mines you can before temperatures hit well below freezing, so in the spring there isn't poop taking over your whole yard. You will likely have days you need to still pick up this winter, but one good pick-up is good before making those quick ones to rush back into your warm home. 
Getting Your Car Ready for Winter in Idaho
Preparing your car for winter is a must in Idaho. It might be running fine, but it is always good to take it in before the cold weather comes in to make sure it is up to par to survive the season. Getting your tires checked and perhaps replaced is a good idea, finding your chains in case a day pops up that you need them and finding your ice scrapers is a must. It isn't a bad idea to possibly get your windshield wipers replaced either. Don't wait and find out the hard way that your car wasn't prepared for the cold conditions. 
No matter how much we hope to avoid it, the cold weather is coming and instead of putting things off and waiting until the last minute, prepare for it before it gets here. Get outside and take advantage of the fall weather before it turns into bitter winter weather and you are left saying, 'I wish I had done this before it got cold.' Enjoy the little time we have left before it is time to hibernate.
How To Tell If Someone Is New To Idaho
Acting like an Idahoan doesn't happen overnight for most people. Tourists and new residents can be easy to spot in Idaho.
Gallery Credit: Credit Unsplash
What Does Your Fall Yard Look Like?
It isn't just the season that has changed: many yards in Southern Idaho have taken on drastic changes over the last few weeks.
Gallery Credit: credit N8 Bird