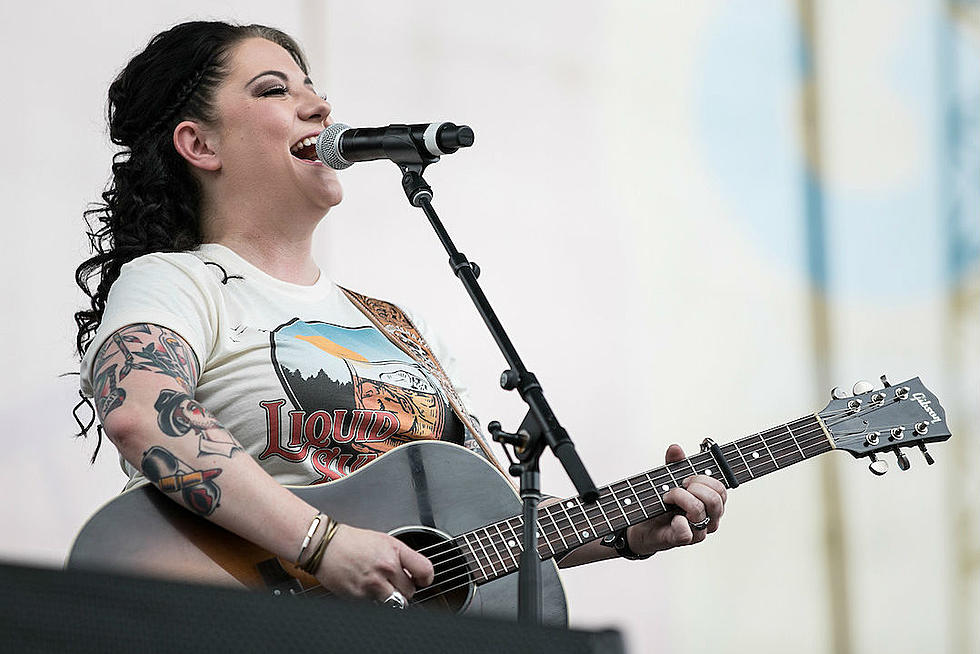 Ashley McBryde Isn't Shying Away From Her 'Edge' on Her Second Album
Danielle Del Valle, Getty Images
When Ashley McBryde set out to make her first record, 2018's Girl Going Nowhere, she knew she had to focus on introducing herself to listeners. That meant that although she had some room to experiment, she still had to focus on the basics of establishing herself as an artist.
Now, McBryde is hard at work on the follow-up to her debut project, and the singer says she's excited to experiment a bit. "We did have a lot of ideas that we wanted to try out, and directions we wanted to go in [on the first record], but we didn't wanna go in every direction at once," she explains. "So now with the second record, we have the room to grow, so we took it."
McBryde's second record is still in its early stages, and she says she "can't tell you much" about it just yet, but she did indicate that the new album won't avoid heavy subject matter. "We have a tendency to be a little edgier than some people would like. And so we didn't shy away from it," McBryde continues. "We have a tendency to write some dark-sounding things, but still lighthearted. So, we kind of went in that direction."
In May, McBryde shared that she had written a song inspired by her late brother, Clay. "It made the record," McBryde confirms, explaining that she and frequent collaborator Nicolette Hayford -- who shares her experience of losing a brother -- wrote the track together. The two songwriters bonded over shared material, as they had done on countless co-writes before.
"You know, if anybody's gonna write a song about a methhead, it's me and Nicolette -- so we wrote "Living Next to Leroy," because we know people like that," McBryde goes on to say. "If anybody can find a way to write about something this gnarly and, just, sad, we can probably find a way to do that in a positive way. It doesn't have to be scary just because it's sad."
McBryde admits she was pleasantly surprised when the song made it onto the record, but points out that the song's message is particularly important. "I think we need that kind of honesty as songwriters," she says. "If we feel that way, other people feel that way. And those other people may not be able to say the things we can say, or the way we're able to say them. So we owe it to each other to put that honesty out there."
Even through the sad parts of songwriting, McBryde says she's loved getting to work on her new album. "It's been a really cool process. [I'm] still with [producer] Jay Joyce," she adds. "And still with my band. We cut it live, all together."
5 Things to Know About Ashley McBryde