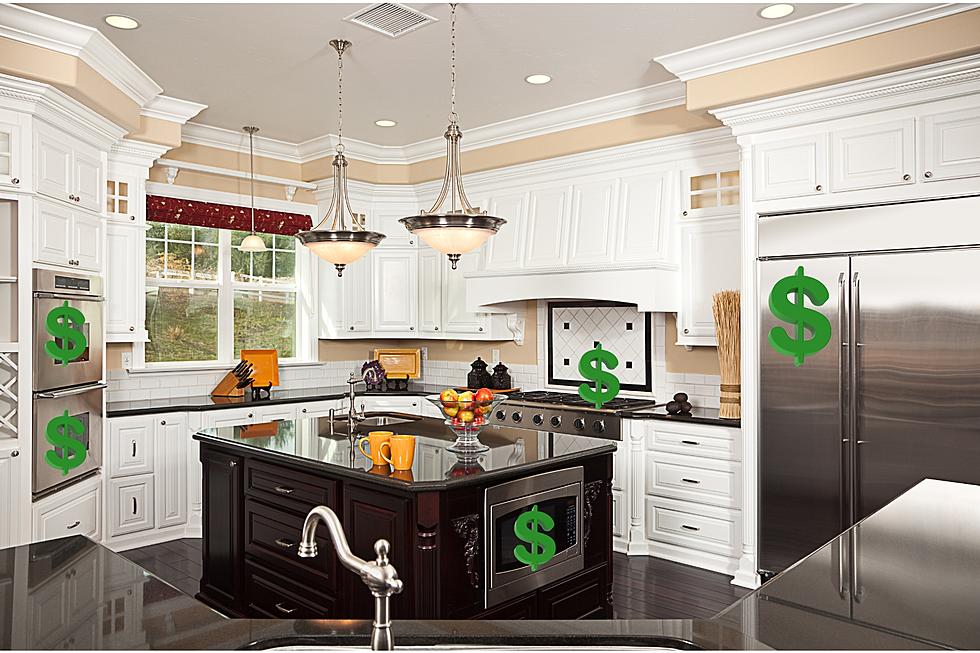 If Idaho Wants to Waste Money, Buy One of These 6 Appliances
Credit Canva
Electric appliances may cost less in a carbon footprint sense, but they can cost more monetarily, not only to purchase but to continue powering. There are certainly ways to make a home more energy efficient. The biggest way to be more carbon footprint conscious and wallet-wise is to decide between want and need.
These are appliances that are a waste of money in our modern-day lives. Convenient, maybe. But not vital.
Clothes Dryers: While quite convenient, they are probably one of the biggest energy and therefore money eaters available. If it is impossible to live without one year-round, a usage hiatus when hang drying is possible will save money and extend the life of clothing.
Ice Makers: If there is an ice maker in the refrigerator, an extra ice maker is redundant. If there is no water hooked up to the refrigerator, there are ice cube trays available.
Drink/Wine Fridge: These appliances only exist for expediency. 'Mancave man no walk to fridge in kitchen'. Wine must be chilled to the proper temp at a moment's notice? How often do you have a wine emergency? If this isn't supplying a business, it is a waste of money.
Portable Dishwashers: If this is a rental, perhaps a countertop model is more appropriate. If this is for a homeowner, a built-in dishwasher is more cost-effective and can help the home value. Or, handwash and be done with them all.
Pizza Oven: While cooking pizza at home on a whim sounds fun, does it warrant its own appliance? Toaster ovens and conventional ovens can do the job and save the money of buying yet another appliance.
Central Vacuum Cleaner: This seems awesome to the person who doesn't have one. Installation and maintenance are pricey. Handheld can do the job and is more friendly on the pocketbook.
Most appliances are in our homes for convenience rather than absolute need. The question of ownership is balanced by need, cost efficiency, usage potential, and general 'I Want This Thing in Particular.'
7 Healthy Habits to Make Life Better
Habits to improve how you feel and work.
11 Things You Should Never Leave in Your Car on a Hot Idaho Day
From fire hazards to burns, there are good reasons why these things should NEVER be left in your vehicle on a hot summer day in Idaho.