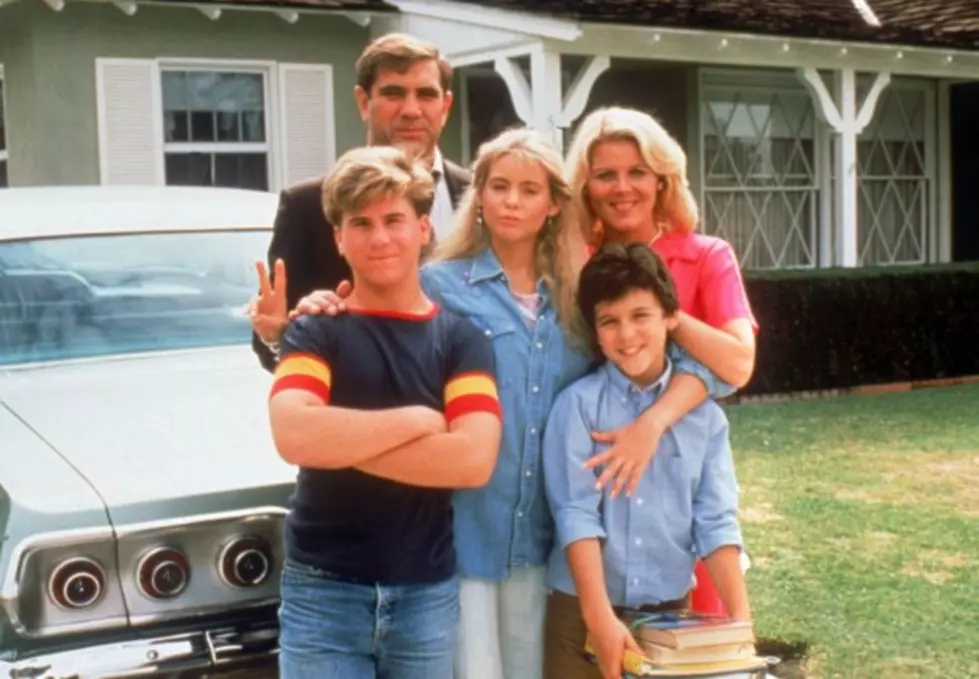 See the Cast of 'The Wonder Years' Then and Now
ABC
Airing right after Super Bowl XXII in 1988, the much-hyped pilot for 'The Wonder Years' made an immediate impression. After just six episodes the show was awarded an Emmy for Best Comedy Series, and its 13-year old star Fred Savage became the youngest ever  performer to be nominated for Best Actor in a Comedy Series. The nostalgic dramedy aired between 1988 and 1993 and its characters became part of the permanent pop cultural landscape. See what the stars who played Kevin, Winnie, Paul, Wayne and all the rest are up to these days.
Fred Savage -- Kevin Arnold

ABC/Jason Merritt, Getty Images

ABC/Jason Merritt, Getty Images

Then: Thanks to his role as the grandson in 'The Princess Bride,' Fred Savage was already pretty well known when he began playing every-boy Kevin Arnold on the 'The Wonder Years.' During that time period he also starred in the movie 'Little Monsters.' After a break for college, Savage made his sitcom return on NBC's 'Working.'

Now: Despite a few aborted attempts at more sitcom acting glory and a couple of memorable movie turns in 'The Rules of Attraction' and 'Austin Powers in Goldmember,' the bulk of Savage's adult career has been behind the camera. He is a sought-after TV director who's helmed multiple episodes of 'Modern Family,' 'It's Always Sunny In Philadelphia' and '2 Broke Girls,' among many others.

Dan Lauria -- Jack Arnold

ABC/Frederick M. Brown , Getty Images

ABC/Frederick M. Brown , Getty Images

Then: Lauria was old-school dad Jack Arnold on 'The Wonder Years.' The show was the big break for the Vietnam vet, who had a long resume of guest roles on '80s TV shows such as 'Cagney & Lacey,' 'Head of The Class' and 'Hill Street Blues.'

Now: In 2010, Lauria got widespread acclaim for portraying coach Vince Lombardi in the Broadway play 'Lombardi.' He currently stars as Jack Sullivan (yup, another Jack, but this one really isn't that old school) on the TBS sitcom 'Sullivan & Son.'

Alley Mills -- Norma Arnold

ABC/Jason Merritt, Getty Images

ABC/Jason Merritt, Getty Images

Then: Alley Mills was Norma Arnold, everyone's favorite wholesome mom. Mills was already a TV veteran and in 1979 she had starred opposite the then-unknown Martin Short in the legal sitcom 'The Associates.'

Now: Since 2006, Mills has played Pamela Douglas on the soap opera 'The Bold And the Beautiful.' She is married to actor and game show guest extraordinaire Orson Bean.

Jason Hervey -- Wayne Arnold

ABC/Frederick M. Brown, Getty Images

ABC/Frederick M. Brown, Getty Images

Then: Little brothers everywhere cringed when Jason Hervey's bullying Wayne Arnold character appeared on screen (although Wayne did mellow in later seasons). Previously, Hervey had played small roles in movies like 'Back to School,' 'Pee Wee's Big Adventure' and 'Back to the Future.'

Now: These days, Hervey is a producer, concentrating on reality shows such as 'Hardcore Pawn: Chicago' and 'Big Easy Brides.' He is also known for his work with fellow teen-actor Scott Baio, producing both 'Scott Baio is 45 … and Single' and the more recent Baio project 'See Dad Run.' Harvey remains close friends with Fred Savage (the pair voiced superheroes Hawk and Dove on the 'Justice League' cartoon), so we guess all the on-camera torture was forgiven.

Josh Saviano -- Paul Pfeiffer

Then: As Kevin's best friend Paul Pfeiffer, Saviano cemented his status as one of TV's most memorable geeks. His only other notable acting appearance was in the TV movie 'Camp Cucamonga.'

Now: Rumors about Saviano's whereabouts have swirled for years, including one that claimed he had gone on to became shock rocker Marilyn Manson. In truth, Saviano quit acting to go to Yale (whereas on 'The Wonder Years,' Paul ended up at Harvard) and later law school. He is currently a senior counsel with the law firm Morrison Cohen.

Danica McKellar -- Winnie Cooper

ABC/Kevin Winter, Getty Images

ABC/Kevin Winter, Getty Images

Then: The name Winnie Cooper evokes strong emotions in any young man who came of age between 1988 and 1993. Danica McKellar played Kevin Arnold's on-again, off-again girlfriend in what was her first major screen role. She also starred in the Chuck Norris film 'Sidekicks.'

Now: McKellar did a few of the voices on the animated series 'Young Justice.' She also just starred in the TV movie 'Tasmanian Devils.' A math wiz who graduated summa cum laude from UCLA, McKellar has long been an advocate for more girls getting into math and has authored four popular books on the subject, including 'Girls Get Curves: Geometry Takes Shape.'

Olivia d'Abo -- Karen Arnold

ABC/David Livingston, Getty Images

ABC/David Livingston, Getty Images

Then: You surely remember Olivia d'Abo as rebellious  hippie Arnold daughter Karen. The British-born actress was 15 years old when she made her film debut, portraying Princess Jehnna in 1984's 'Conan the Destroyer.' After 'The Wonder Years,' d'Abo starred in movies such as 'The Big Green' and 'Kicking and Screaming.'

Now: D'Abo's most prominent post-'Wonder Years' TV role is probably as recurring villain Nicole Wallace on 'Law & Order: Criminal Intent.' She appeared in the movie 'Paganini: The Devil's Violinist' and has racked up guest roles on 'Psych' and 'Elementary.'

Giovanni Ribisi -- Jeff Billings

ABC/Jerod Harris, Getty Images

ABC/Jerod Harris, Getty Images

Then: Ribisi was brought on to play Kevin's buddy Jeff Billings for the last two seasons of 'The Wonder Years.' He already had a pretty impressive TV resume as a series regular on 'Davis Rules' and 'My Two Dads.'

Now: Recent Ribisi movies include 'Gangster Squad' and 'Ted,' and he also returned to the sitcom genre in 2014 on the Fox comedy 'Dads.' Fun fact: Ribisi's twin sister, Marissa, who was in 'Dazed and Confused,' is married to singer/songwriter Beck. Extra fun fact: They're all Scientologists.

Daniel Stern -- The Narrator

20th Century Fox/Alberto E. Rodriguez, Getty Images

20th Century Fox/Alberto E. Rodriguez, Getty Images

Then: That voice you heard narrating all of 'The Wonder Years' episodes belonged to Daniel Stern. Stern got his start in the 1979 movie 'Breaking Away' and became famous thanks to his prominent roles in the 'City Slickers' and 'Home Alone' franchises.

Now: Stern was last seen on an episode of 'Workaholics' and two episodes of 'House of Cards.' He also appeared in the made-for-video film 'A Christmas Story 2.' When he's not acting, he's an artist who focuses on bronze sculptures.