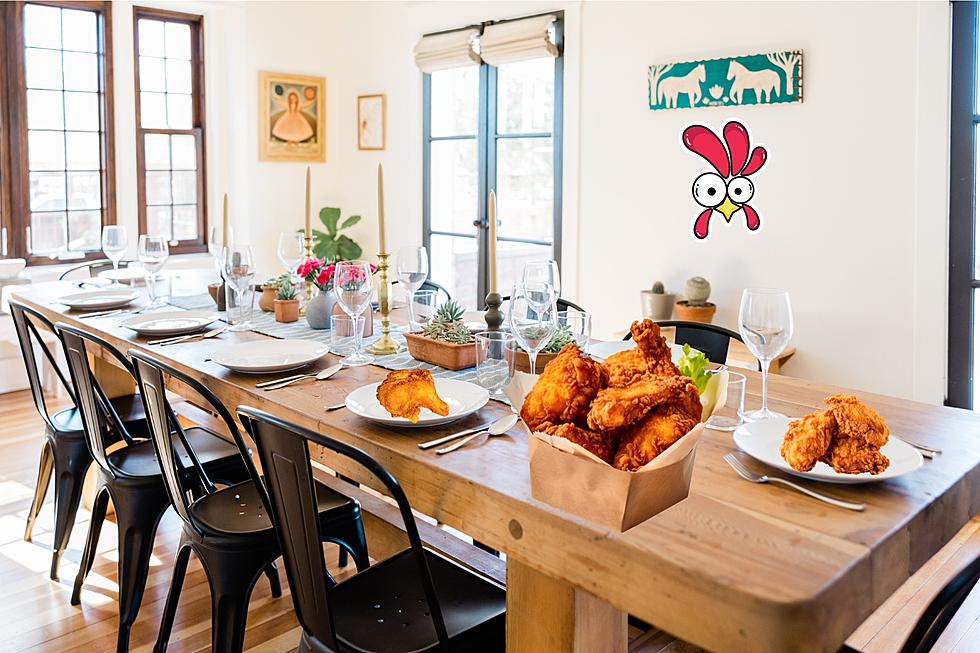 Who Has Good Deli-Style Fried Chicken in Twin Falls?
Credit Canva
I refuse to relinquish my Southern Card. I need to work on my fried chicken game to host any family visiting from Texas, but sometimes it is too much work. I watched my mother make fried chicken for the family and it felt like it took FOREVER. Plus there's all the grease to clean up.
Perhaps some of the time issues were because I was hungry and there were 6 kids in our family who would invite friends over every time we knew Mom was making fried chicken, but that is entirely beside the point. Good fried chicken is an art that requires finesse, experience, and most of all, time.
What Deli Style Take-out is Best For Fried Chicken in Twin Falls?
I know there are restaurants of both the fast and dine-in varieties that have fried chicken. However restaurant chicken can be costly and time-consuming. Sometimes you just want to grab some chicken, maybe a couple of sides, and go. What are the best places to go to make that happen quickly, efficiently, and if desired, make it look like you did it yourself?
Swensen's has fried chicken and sides available. It's not bad and can be plated to appear that one has prepared it oneself.
Many Twin Falls residents rave about Albertson's fried chicken. I have found it to be acceptable, if a bit bland. Passable in a pinch.
I have seen Fred Meyer have fried chicken, but have yet to consume. I have purchased the rotisserie chicken there. It's tasty. I believe Fred Meyer and Smith's are both from the same company. Perhaps the deli is prepared the same way.
I have purchased Winco fried chicken from the deli many times. Again, it is passable as fried chicken and will do in a pinch, but can be a bit unexciting
If a person is willing to take a short trip to the Krispy Krunchy Chicken at Valley Country Store - Crossroads, the chicken is tasty. The sides may be a bit expensive with small portions, though. Perhaps attempting to make a dinner that looks homemade, tastes good, and won't cost too much, a trip to a different store for the sides and chicken from Krispy Krunchy would do best.
Until I decide to make my own fried chicken like a respectable Southerner, I guess I will either have to deli hop, compromise flavor, or cost. Maybe I'll win the lottery and hire a chef.
18 County Artists With Their Own Bars + Restaurants
Of all of the side hustles country artists could partake in, opening a bar or restaurant is the most fitting — and very common. After all, many of these stars got their start on a barstool, tip jar nearby, playing their music for anyone who would listen.
These places feel like home for many of these singers. Over the years, several artists have gotten into the bar or restaurant game, and for a select few, brands have turned into franchises with several locations and/or concepts — we're looking at you, Jimmy Buffett!
Let's take a look at the country star food and entertainment venues that have opened over the years.
The 6 Correct Ways To Enjoy A Potato According To People From Idaho
Most people associate Idaho with potatoes, but how do the people that are from Idaho actually like their potatoes? Here is what they said...