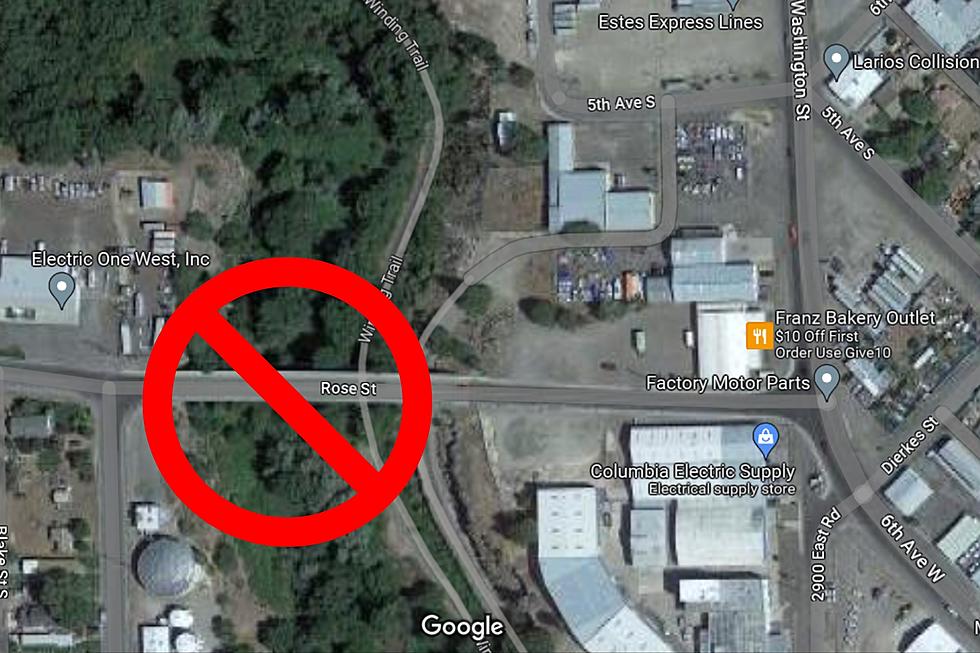 ALERT: Twin Falls Bridge Will Close for 5 Days for Road Work
Credit Google Maps/Canva
Just when we thought the summer road construction in the city was done, a new post from the City of Twin Falls arrived. A notice posted on the 24th gives residents ample time to prepare for an upcoming bridge closure that will be in effect for an entire work week.
"The City of Twin Falls will close Victory Bridge on Rose Street beginning Monday, August 28 through Friday, September 1 for the City Street Department to surface seal the concrete. Both vehicle and pedestrian traffic should detour around the project by using Shoshone Street South to South Park Avenue, or by using Grandview Drive South to South Park Avenue."
People desiring to visit the Humane Society will need to enter on Rose Street. Patrons wishing to visit Franz Bakery Outlet should use Washington St.
While not the favorite activity for residents to have to endure, the results are most appealing. The chip seal process involves spraying asphalt liquid followed by small aggregate - or 'chips'. Those chips will be then compacted to fully stick in the asphalt. After as much aggregate is sealed into the asphalt, the excess stone will be swept off the bridge surface.
While other chip seal street projects are completed in 1-2 days, this project is slated to keep the Victory Bridge closed for 5 days. Any questions about road maintenance projects on the Victory Bridge or other projects should be directed to the City of Twin Falls Public Works Department at 208-736-2275.
RELATED STORY: What Makes These People the Unsung Heroes of Chip Sealing in Twin Falls?
20 States With The Worst Roads In The Country
See the Must-Drive Roads in Every State