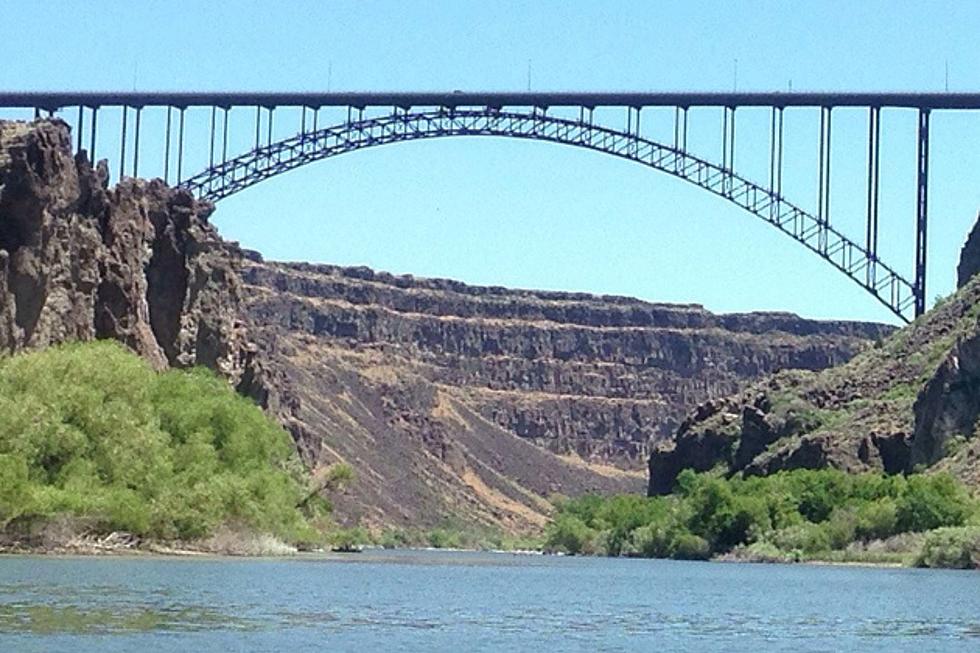 Why Twin Falls Needs to Add Another Bridge Crossing the Canyon
Credit: Twin Falls
The Perrine Bridge is a beautiful and historic bridge that many from around the country and the world travel to Twin Falls to see. While some want to BASE jump off of it, some admire the architecture behind it and its beauty. It is the quickest way to get in and out of Twin Falls when headed towards the interstate or going North of town, with a few other options, such as the Hanson Bridge, or finding alternative routes, further out of town. You must cross the canyon in some form to head north, but would adding another bridge be a good idea for Twin Falls, and if so, where should it be?
Another Bridge in Twin Falls
Would Twin benefit from another bridge? Is there a need for another bridge? With Twin Falls growing rapidly, and construction taking place weekly around town, having another option to cross the canyon in town, seems like a good idea. Another bridge would cost a good amount of money, but it would likely be money well spent. If there is a wreck on the Perrine Bridge or construction, it can bottle up traffic and cause major concerns. While there are other options, they are well out of town, adding significant mileage to vehicles, and take up a lot of time. Having another bridge would be more convenient and benefit everyone traveling towards the interstate, Shoshone, Sun Valley, Jerome, or anywhere north of the canyon. How would a new bridge work, and where should it cross? 
Where to Put a New Bridge in Twin Falls
The most obvious places to put a new bridge in town would be to have Washington expanded to cross the canyon or to have Eastland do the same. It may seem ridiculous to have a bridge only a mile or less from the Perrine Bridge, and it would take away from some of the natural beauty of having no other bridges around, but it might be time to consider it. As the town continues to expand and grow, the traffic on the bridge will only increase. Having second options would make for better driving and crossing the canyon for all residents in the Magic Valley. It would take time and money, and by the time a new bridge would be complete, who knows how much Twin Falls will have grown. 
Will a new bridge be coming to Twin Falls? Perhaps in the future, but not soon enough. Each day people cross the bridge and hope that there are no accidents or construction needed. Another option would be nice to have, but until construction begins on another bridge, we will continue to use the only one in town.
Places To Get Really High Around Twin Falls
Since
marijuana is still illegal
in Idaho, you can't legally walk down the street and get high, but there's another way to get high around Twin Falls that is much more socially acceptable.
Gallery Credit: Credit Nate Bird
Most Terrifying Attractions In Southern Idaho
The Perrine Bridge by itself isn't that big of a deal in the fear-factor category until you decide to do a BASE jump. That's when the fear level goes up to 10. Other places are just scary as the bridge.