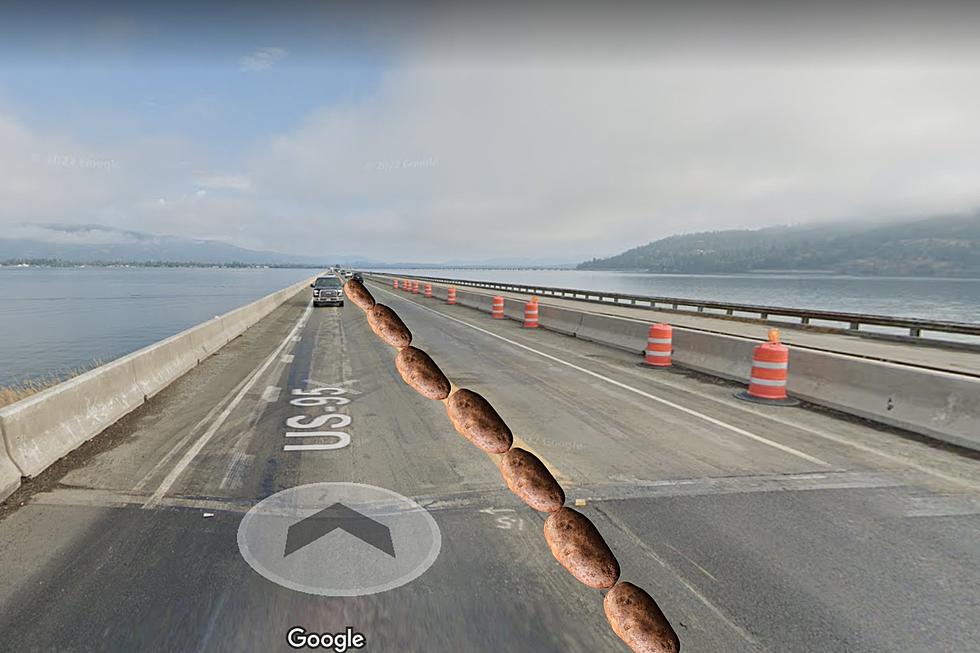 How Long is the Longest Bridge in Idaho if Measured with Potatoes?
Credit Google Maps, Canva
There are many units of measure humans have used throughout time. The oxgang, cubit, stadion, or palm are all obsolete ways to figure out how long something is. These days we work in the Metric or Imperial system. Perhaps a new unit is in the works in Idaho.
End-to-End Potatoes How to Make a Measure of the Long Bridge
The Idaho Transportation Department had a genius thought on how to create the new perfect form of measurement. Why not in potatoes?
Here in Idaho, the potato is a perfect unit. Though determining how long a potato is could be more difficult. Many calculations were taken into account in order to come up with an imperfect measurement of 5 inches for the average length of an Idaho russet potato.
The longest bridge in Idaho is oddly appropriately named. The Long Bridge is estimated at 9292.8 feet long. Getting an exact measurement is evidently debatable as the measures change slightly from source to source. Taking both inexact measurements of bridge and potato length into account, the Long Bridge now comes in at 22,303 potatoes long.
The Long Bridge spans a southern stretch of Lake Pend Oreille, and was originally constructed in 1908. And now, there are 2 bridges. After reconstruction, motorists drive the Long Bridge and pedestrians hoof it across the 'Pedestrian Long Bridge', a de-commissioned railroad bridge now repurposed for biking, walking, and bird-watching. But what about bridges in the Magic Valley?
Taking a look at the Perrine Bridge, it sits at a respectable 1,500 feet - or 3,600 potatoes long and a deck height of 486 feet - or 1,166.4 potatoes above the Snake River. The Hansen Bridge stretches to 1828 potatoes across and 840 potatoes high.
7 Healthy Habits to Make Life Better
Habits to improve how you feel and work.
Top 20 Most Patriotic States In America
WalletHub released its list of the 2023's Most Patriotic States. Here are the Top 20.