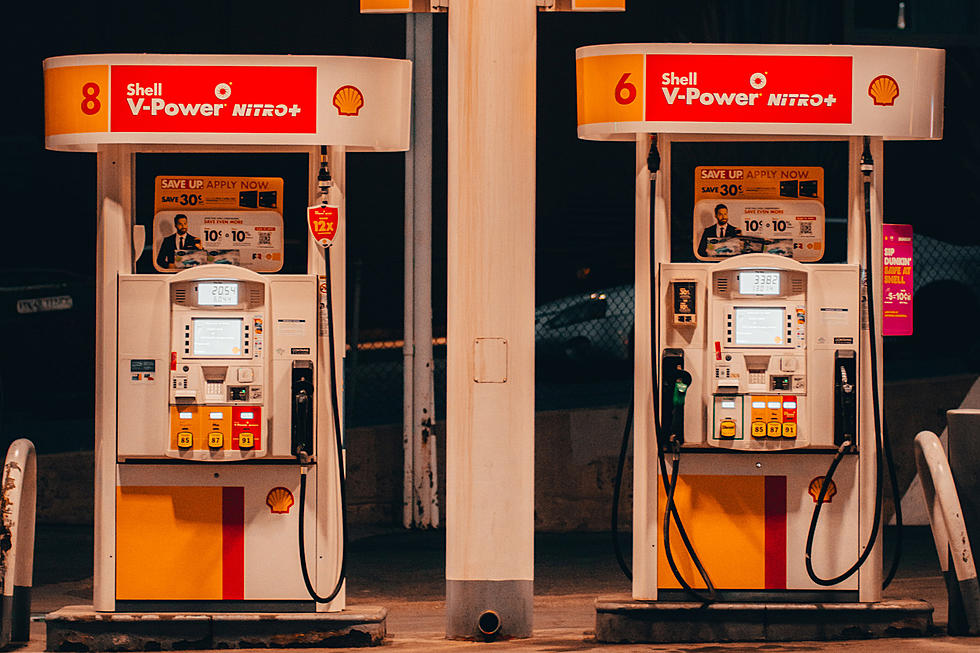 8 Sacrifices to Help Afford the Spiking Gas Prices in Twin Falls
jakob-rosen-CREDIT-unsplash
Gas prices are skyrocketing and there seems to be no end in sight. In 48 hours, gas jumped anywhere from a 40 cent increase to as high as 60 cents in some places. Gas has never been this high before and who knows how long it will continue to go up. As the prices rise, salaries do not, and adjustments may have to be made to get to work or around town to run errands. Here are some things that may need to be sacrificed to help with the higher gas expenses.
No More Coffee or Drink Homemade Coffee
To save a few extra dollars a week, it might be time to skip the Starbucks, Dutch Bros, or any other coffee shop you may visit. For most, giving up coffee is unacceptable, so maybe making a few cups at home throughout the week is the best way to go to save that extra money.
Choosing a Streaming Service to Disable
For many of us, streaming services is our escape from reality and how we get through our days. There are so many services it is often hard to choose which ones to have, so many people have most of them. If you are struggling with gas expenses, it might be time to cut one or two of them off for the time being.
No More Fast Food
Eating out is easy, it's quick, and it is often delicious. The problem with it is that you have to use gas to get there and that it adds up fairly quickly. To save some extra money every week, eat out a day or two less, or maybe eat at home every day for a while. The money you save will be more than you expect.
Cut Down on Bills Around the House
This is something many of us wish we could do anyway, but finding ways to cut down the bills may help with the higher gas prices. While it may seem obvious, try to use the tv less, use the lights less and run the heater a tad less. Also, try to avoid using water as much. Maybe skip a day of showering, or stick to the old phrase, "if it's yellow let it mellow. If it's brown flush it down." The colors can change but act accordingly.
No More Working Out at the Gym
Cutting out things is tough, especially when it comes to health and fitness. Getting rid of a gym membership can save almost half a tank of gas a month, depending on where you go. With no more driving to the gym, it will also lower the miles you are driving as well. Just don't take the aggression out on coworkers, friends, or family. Go punch a gas pump instead.
Spoiling Yourself Will Have to Wait
This one will not go over well, but ladies may need to cut out some of their special things. This includes going to get their hair done, their nails done or getting a massage. These things add up fairly quickly, and with nobody knowing how high gas will get, it might need to be a sacrifice made. For men, this means you may have to learn how to do some of these things to pick up the slack. 
Cut Back on the Smoking and Drinking
The gas prices continuing to climb may cause those that don't drink or smoke to start. For those that already do, it may encourage you to do it more. We all need something to relax in these times, but those things cost money. To save the extra money you need, sacrifices have to be made. Smoke a little less, drink a little less, and maybe you can afford gas a little easier. 
No More Car, Ride a Bike
The ultimate solution to the higher gas prices is to not drive a car. Use a bicycle, walk, run, or find other alternative means. If you can work from home, do so. You will save money by not moving your car. Some apps will deliver your groceries, your food, or maybe you can find a friend to do it for you. While winter makes it tough to ride a bike in the snow, it may be worth it to save the extra money. 
While some of these are practical and others are not, these are sadly some of the sacrifices that may have to be made to afford gas. It hasn't gotten that bad yet, but where is it headed? In some places in the country, it has been reported to be over $9. Gas has never hit double digits before, but could it become a reality by the end of the year? Make the adjustments you need, fill up sooner than later, cause you never know when another spike will happen. 
What Kind Of Winter Driver Are You In Southern Idaho
There are 6 types of winter drivers in Southern Idaho.
54 Adams Gulch - Most Expensive House For Sale In Idaho