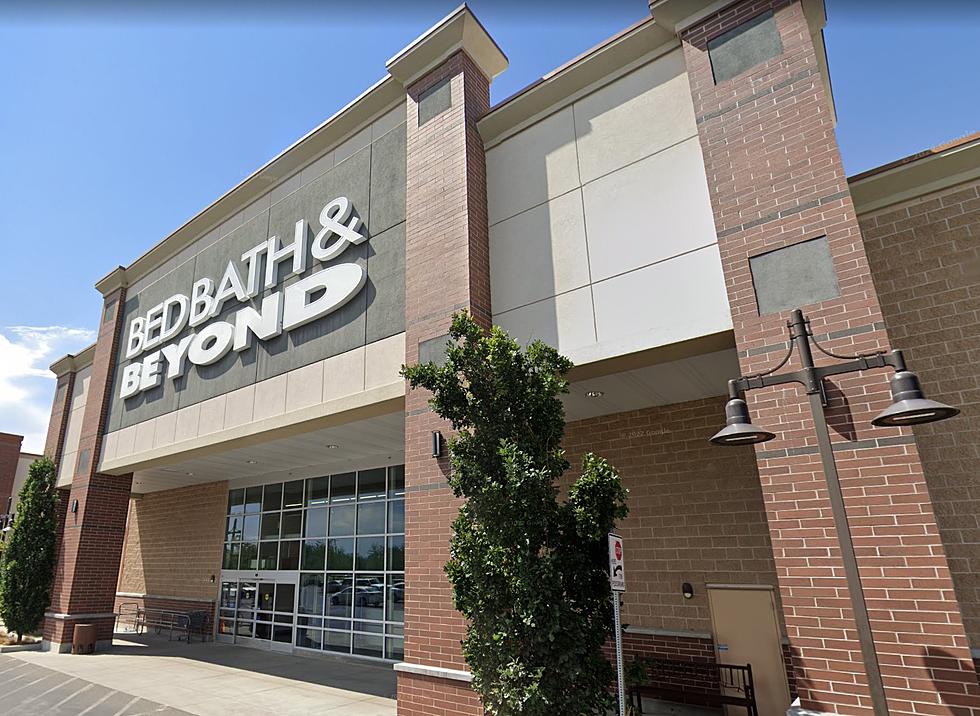 Why the Bed Bath & Beyond Location in Twin Falls Got it Wrong
Google Maps - Street View
Bed Bath & Beyond closed earlier this year, leaving Twin Falls with a big vacant building. It was sad to see it close, but as is the case with many places that have closed in the area over the last few years, the speculation of what would fill the vacancy began to swirl. It was announced last week that the store will become a Natural Grocers. Time will tell if the store will succeed or fail, but was it the wrong choice from the beginning? Here are some businesses that perhaps also should have filled the location.
Trader Joe's in Twin Falls
While a grocery store in the location makes a lot of sense, should the lot have gone to a different grocery store? Trader Joe's is a healthy grocery store that is popular, with the closest one being in Boise. Typically they are located in shopping centers with big parking lots, which is why the location would fit perfectly for one. A Trader Joe's would be welcomed to Twin Falls and would likely do well, as it would save residents plenty of gas to go to one. 
Dave & Buster in Twin Falls
It has been discussed multiple times among residents of Twin Falls and most desire a Dave & Busters to come to town. While the mall is typically thrown out as the desired location, the old Bed Bath & Beyond building would work as well. It may be a tad smaller than most Dave & Busters, but it is big enough to satisfy Twin Falls. With a vacant location, they would have been able to move in and save a good amount of money with not needing to build their own place. Unfortunately, the location will not be Dave and Busters, but it would have been accepted with open arms. 
Chuck E. Cheese in Twin Falls
While a Dave and Busters would be great for adults and everyone to enjoy, another option would have been to put a Chuck E Cheese in there as well. Many people complain about there not being enough to do for the kids around Twin Falls, and a Chuck E Cheese would help with that. While the games are more aimed at children, adults often play as well and still have fun. The building would have been the right size for a Chuck E Cheese, but it sadly won't be one.  
Children's Museum in Twin Falls
Sticking with entertainment for kids, a Children's Museum or some sort of indoor playground for children would be great to fill the vacant building. Ball pits, slides, and a tumbling area would make for a great indoor facility, especially in the long cold winters, or hot summers. If you want to go more educational, perhaps a water table, farming area, and firehouse would be more fun for the kids to play in. There would be great possibilities in a building that size. I would have liked to add a kid's grocery store to the museum, but they will have that there, on a much bigger scale. 
Bed Bath & Beyond in Twin Falls
Honestly, it would have been nice to see Bed Bath & Beyond stay. It was the only one in Twin Falls and it shut for a reason, but it is one of the stores that people love to walk through and you find something every time you enter. Many residents would have preferred it to stay in town, but unfortunately, it didn't work out that way. Hopefully, like other businesses in Twin Falls, it will return after some time away, but for now, we move on and welcome Natural Grocers into the area instead. 
It is always fun to sit and contemplate what should or should not fill an empty building in town, but ultimately, we rarely get a say. Natural Grocers will soon be moving in, and time will tell if it was the right or wrong call. We could all use a little extra healthy eating, and having another grocery store option isn't a bad thing, but an arcade would have been fun, a place for children to play, or still having Bed Bath & Beyond. We welcome Natural Grocers but will wonder what could have been here instead, as well.
Old Pole Line Photos Show Crazy Fast 13-Year Development
These 2008 pics of Pole Line Road in Twin Falls compared to now demonstrate the crazy fast development over the last 13 years.
How Many Of These Twin Falls Places Have You Been To?
How much adventuring have you done around Twin Falls?