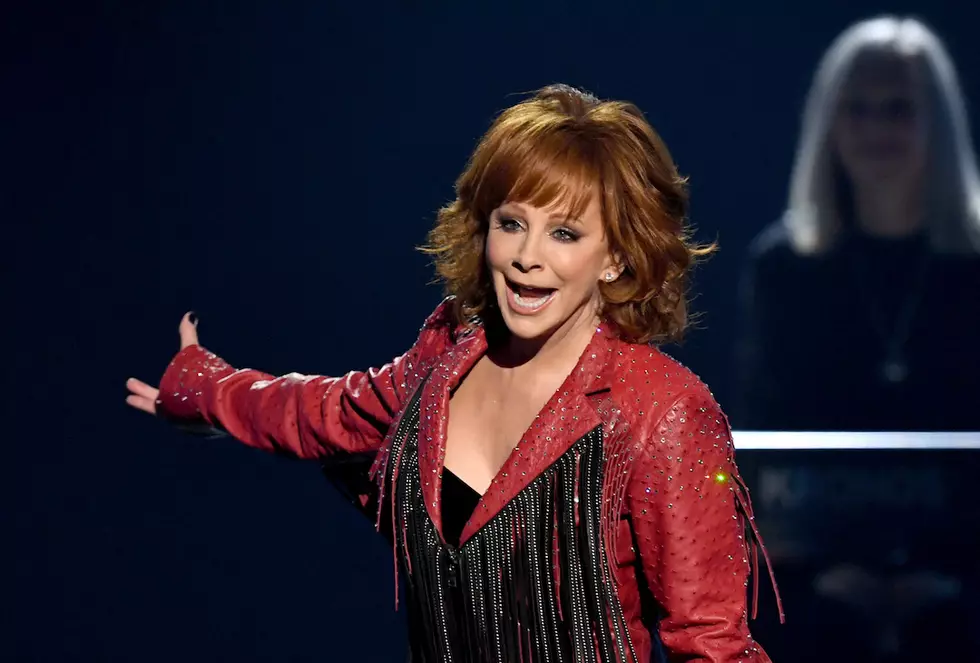 Reba McEntire Takes Role in Animated Movie 'Spies in Disguise'
Kevin Winter, Getty Images
Reba McEntire has been added to the cast of vocal talents involved with the forthcoming Fox animated film Spies in Disguise. The movie is due out before the end of 2019.
Will Smith and the current Spider-Man, Tom Holland, co-star in Spies in Disguise, a movie that's, according to The Hollywood Reporter, part James Bond homage, part buddy comedy. Smith voices Lance Sterling, the world's greatest spy, while Holland portrays Sterling's socially awkward gadgets expert, Walter. The story is based on a prior animated short, Pigeon: Impossible.
In addition to Holland, McEntire and Smith, Spies in Disguise will also feature Rachel Brosnahan, Ben Mendelsohn, Karen Gillan, Rashida Jones, DJ Khaled and Masi Oka. There is no word yet on McEntire's exact role in the movie, which is being co-directed by Nick Bruno and Troy Quane and features producer Mark Ronson as executive music producer.
Spies in Disguise won't be McEntire's first rodeo in the animation world: She's previously voiced characters in the TV spin-off of Disney's Hercules (1998), the straight-to-video feature The Fox and the Hound 2 (2006), a live action remake of Charlotte's Web (2006) and, most recently, The Land Before Time XIV: Journey of the Brave (2016). Of course, McEntire has also held a number of other TV and movie roles, among them a spot in the 1990 film Tremors and the lead role in Reba on the WB Network.
Spies in Disguise is slated to hit theaters on Dec. 25. It will close out a year that, for McEntire, has included a new album, Stronger Than the Truth, and additional Las Vegas dates with fellow Hall of Famers Brooks & Dunn.
Unforgettable Reba McEntire Moments
LOOK: Reba McEntire Through the Years