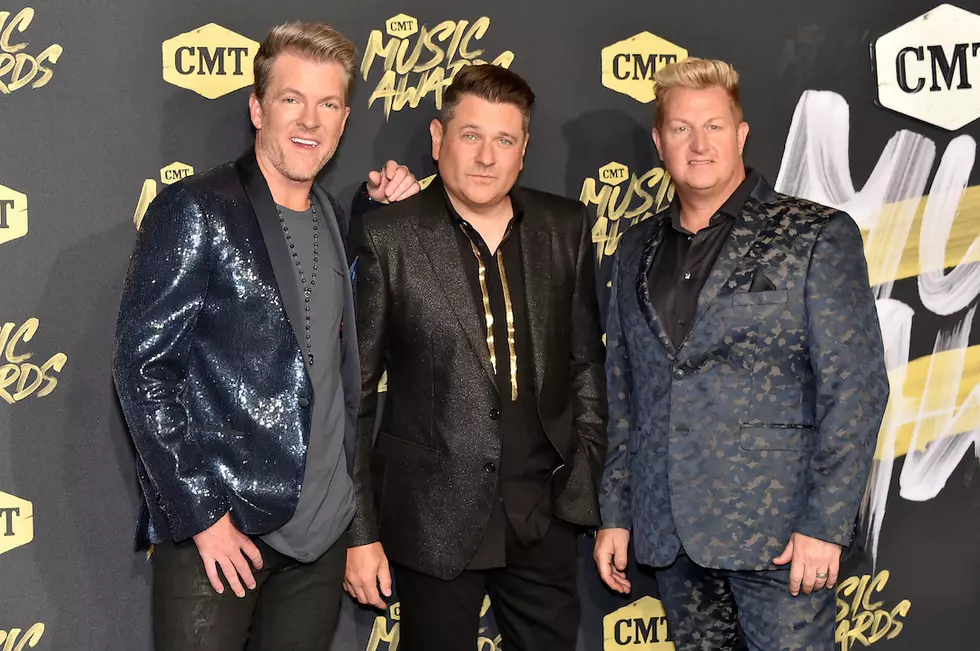 Jay DeMarcus' Memoir May Have Inspired Rascal Flatts to Write One Together Someday
Mike Coppola, Getty Images
The book also hints that a collaborative memoir from all three members of Rascal Flatts might eventually be in the offing. Backstage at CMA Fest 2019, the trio joked that their hypothetical book would set the record straight on all the stories about them in DeMarcus' project.
"The real story'll come out in the Rascal Flatts book," Gary LeVox deadpanned. "Whenever we finish writing that. You thought you knew, but you had no idea."
Band member Joe Don Rooney added with a laugh that the trio is having a great year as they continue their Summer Playlist Tour, but digging up all their old stories might change all that. "We'll see what happens after the book comes out. We'll see if we're still together," he joked.
It's difficult to know exactly how much truth is behind all of Rascal Flatts' the jokes, and whether the band does indeed have plans to write a group memoir. One thing's for sure, though: DeMarcus' two bandmates couldn't be prouder of his decision to tell his story in Shotgun Angels.
"You know what, I think it's phenomenal," Rooney relates. "We're really proud of Jay. To open up and share things with the outside world, that don't know what's going on with you and your inside world -- it's brave and it's bold. We're really proud of him."
Rascal Flatts' Best Live Shots
Test Your Rascal Flatts Knowledge!