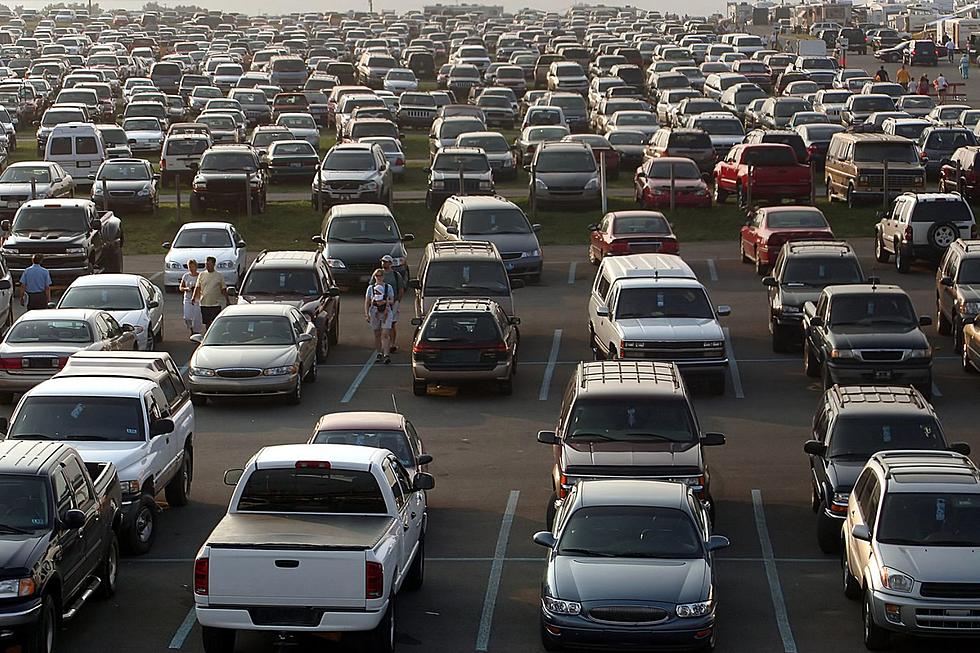 5 Vehicles to Own in Idaho and 5 to Leave on the Car Lot
Credit: JamieWilson
When it comes to driving in Idaho, depending on where you come from will depend on how you view it. If you are born and raised in the Gem State, you may think that traffic has gotten to be a little too much as more and more people are calling Idaho home, but if you come from a major city, you may love the open roads and lack of traffic jams. Other than the traffic, there is one other major thing to know about driving in the state and that is some vehicles are not as practical as others. Here are the best vehicles to own in Idaho and the ones that are best left in other states or on the car lot.
Avoid Electric Cars
Why electric cars are great for saving money, in Idaho they aren't as practical. Financially they make sense, but without the extra power, you may find yourself struggling in the months of potential snow, as well as driving up and down the mountainous roads. There also aren't as many charging stations in the state as you might be used to in other states. There are many miles of nowhere to stop in Idaho. These cars are good for the warmer months, but overall not the best option in Idaho, and best to stay on a car lot.
Own a Truck
It should be Idaho law that everyone that lives in the Gem State owns a truck. Go to a concert or some event with a big population and look around the parking lot. The odds are high that three out of every four vehicles will be a truck. They are great to haul boats, trailers, or any other fun toys you may have. The only negative is that if you have a friend without one they may ask you to help them move things from time to time, but the good news is that they should have plenty of options to ask, and if they get their own, not your problem anymore. If you don't own a truck, it's time to start looking for one.
Avoid Smart Cars
Similar to electric cars, the smart car makes sense for energy and finances but isn't practical during the long winter months in Idaho. There is enough snow in the state each year to make it very difficult to use a smart car and then you have a vehicle sitting in your driveway for months that you can't use. While it may be nice in the summer for road trips, that is a lot of money for a car you can't potentially use for months at a time, depending on the winter.
Buy an SUV
Sometimes a truck doesn't have enough space for a big family and if you still have a trailer or boat you want to haul, then look into getting an SUV of some sort. It may not have the same horse power as a truck, but it should be able to haul a good amount of trailers and boats, and it can seat more people as well. Even if you don't have a huge family, the extra legroom and storage are still nice.
Avoid a Corvette
As much as many of us growing up want a Corvette, they are expensive cars to own and in Idaho, they aren't as practical, especially in the winter months or in the snow. They are fantastic to own in the summer and warmer months, but that is a lot of money to have a car sit in the driveway or garage for most of the year. With speed limits being at 80 on the interstate in Idaho, they can also be dangerous and tempting to go faster than they should. Unless you have a place to store it and are ok owning a car that sits there for a while, it is best to leave owning a Corvette as a dream.
Buy a Jeep
Jeeps are a great car to own in Idaho, especially when camping. They are great for off-roading, you can enjoy them with the top off in the summer, or keep it on in the winter and they can get through the snow. Outside of owning a truck, a jeep might be the next most practical car to own in the Gem State. The only negative is that many jeeps can't haul the bigger toys, but that shouldn't stop you from owning one.
Avoid a Mustang
Similar to owning a Corvette, many people grow up wanting to one day own a Mustang, but during the winter and the heavy snow falls it isn't as practical, and that is why having a bigger car is a better way to go. If you have the extra money to store it and use it during the warmer part of the year, then buy one, but for those that can't, it is best to get a vehicle that you can use year around. 
Buy a Mini Van
While a mini van is not for everyone, if you have a good amount of kids, it is needed. Many families in Idaho seem to have a decent amount of children, which is why mini vans are a good vehicle to have in Idaho. Even if you only have a couple of kids, if you ever have to give their friends a ride, you will need the extra room. Make sure to get one with four-wheel drive for the winter, as they can slide a decent amount if not. They give you plenty of space as you travel throughout the state and you can even use it to camp in as well. 
Avoid a Motorcycle
While driving a motorcycle is a thrill and there are some amazing bikes in the area, a motorcycle falls in the similar category of others on this list that in winter you can't drive it. It is far too cold to use in the winter, and while taking it out in the summer through the mountains seems like a great weekend drive, with the curvy roads it can make it more dangerous as well. Wild animals, curvy roads, and other drivers can make owning a motorcycle in Idaho not worth the risk.
Buy a Four-Wheeler
Instead of owning a motorcycle, settle for a four-wheeler. They are still fun and are great to take to the South Hills or wherever you go camping or hunting. Odds are you know somebody that owns a good amount of land and will let you enjoy it on their property, even if you don't have a place to use it regularly.
These are merely suggestions, and you can make an argument to own all the ones to avoid and not own the ones to buy. Owning a truck is smart in these parts, and despite the gas costs, the positives far outweigh to negatives. A motorcycle may be dangerous and not able to be used in the winter, but in the summer, anybody would enjoy a drive on a motorcycle through the mountains. Each person has their budget and needs, but the next time you are car shopping, check out this list to help narrow things down for you.
Rejected Personalized License Plates In Idaho
Personalized license plates in Idaho are a highly governed and censored item. Your personalized plate can't be vulgar, offensive, hateful, or profane. That doesn't stop people from trying.
25 More Rejected Idaho License Plates
Personalized license plates in Idaho can be creative, but they can't be vulgar, offensive, hateful, or profane.
DISCLAIMER: Before you keep scrolling be advised that the plates were rejected for falling into at least one of the unacceptable categories and therefore might be offensive to see.