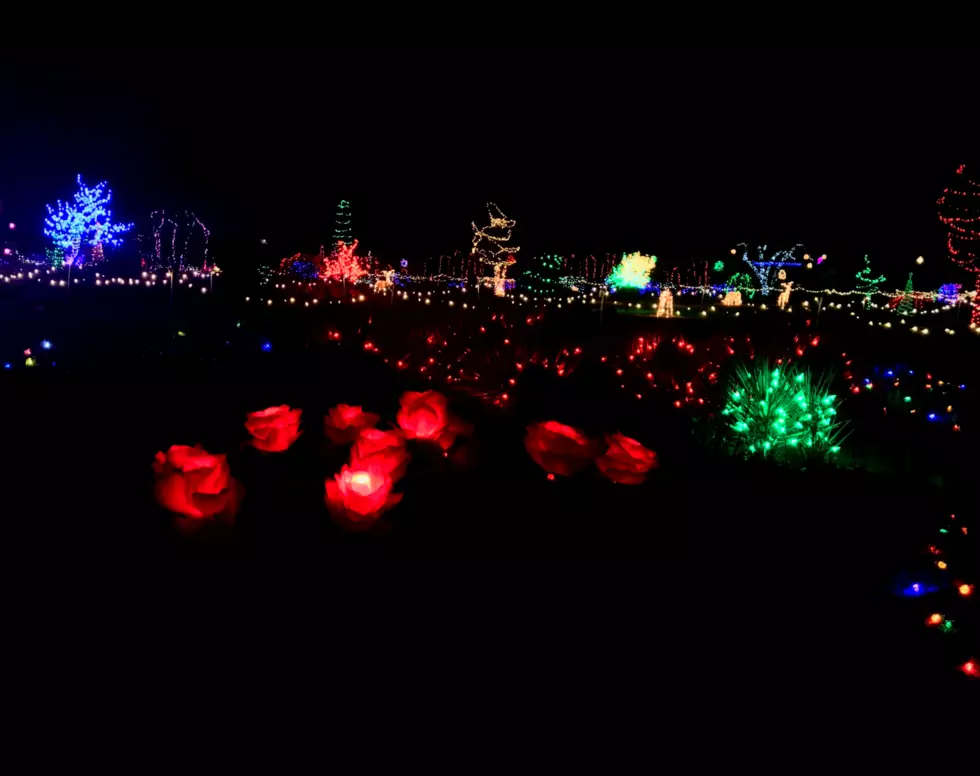 Orton Botanical Garden Decorates for the Holidays
Credit: Ellyn Felton
I decided to check out the display on Thanksgiving with my family, as it is one of the holiday lighting displays listed on the Idaho Bucket List Facebook page.
For me, it was my first time visiting the garden even though it has been around a while. One of the reasons I really wanted to take my family was also because the garden has been recognized as a pollinator location. Earlier this year, they even added signs noting it as a part of Bee City USA and Monarch City USA.
What I like about the garden is the signs they have posted so you can learn more about the different plants they have. Fun fact: The most they irrigate any plants in the garden is six times a year.
The garden is five acres, so you can imagine how long you can spend wandering around the area looking at Christmas lights if you want to. They even have benches and chairs if you want to sit and enjoy the scenery as well.
What I love about displays like this is that they are a free-will donation, so it's completely up to you if you donate and how much you give them to help keep the display running.
The lights at the botanical garden start at 6 p.m. every night and run until 10 p.m. The display was first lit up for the community on Thanksgiving and will be running until New Year's Day, January 1, 2020.
Enter your number to get our free mobile app