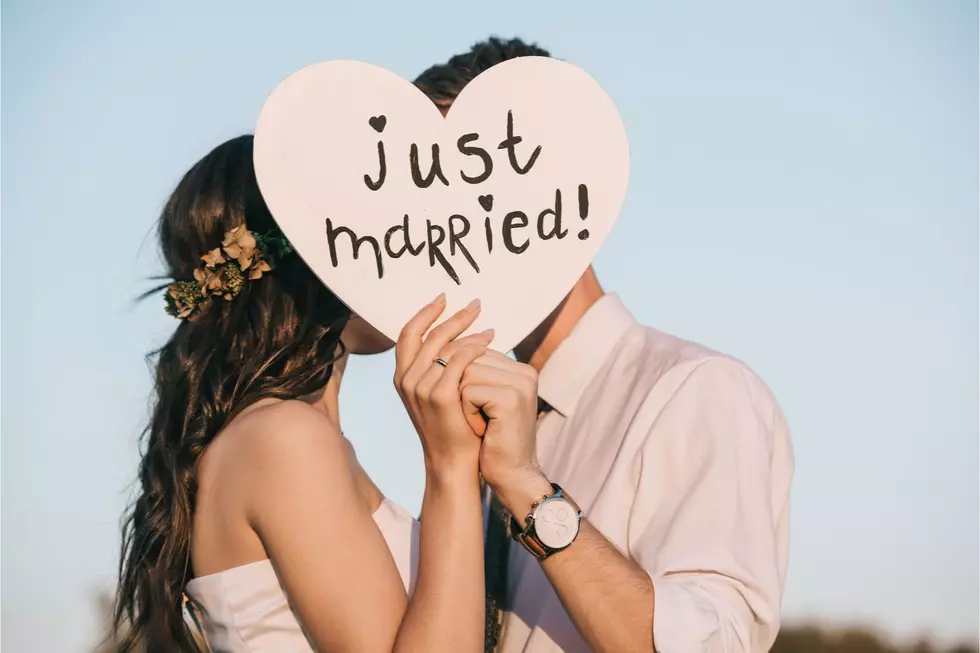 This Idaho Destination is One of the Best Places to Get Married in the Country
Credit: LightFieldStudios
Idaho is home to many married people, and as was mentioned last week, the single and dating life here can be a little rough. It may be affordable to date, but dating opportunities are limited in Idaho, but if you can find someone and you end up getting to the point where you decide to spend your life together, you may want to rule out a destination wedding, because one of the best places to get married in the United States is already in Idaho. Where is the best place to get married in the country, where is the worst, and where is the best place in Idaho?
The Best and Worst Places to get Married in the Country
When it comes to getting married there is a lot to figure out. Budget, who to invite, groomsmen and bridesmaids, the dress, tuxedos, and one of the biggest decisions is where to hold the wedding. Destination weddings make it possible to get married anywhere, whereas in the past most couples stuck close to their hometowns. WalletHub recently released a list of the best and worst cities to get married in and used categories such as costs, facilities and services, and activities and attractions. Using these criteria, it was determined that Orlando is the best city to get married in, followed by Las Vegas, and surprisingly Tulsa, Oklahoma as the third best. Out of 182 cities, the worst city to get married in is Pearl City, Hawaii, with Bridgeport, Connecticut the second worse, and Oxnard, California rounding out the bottom three.
Is Idaho a Good Place to get Married?
When it comes to getting married in Idaho, one of the best cities in the country to get married in isn't far from the Magic Valley. Boise comes in at 10 as the best city to get married in. Boise is 12 in costs, 86 in facilities and services, and 61 in activities and attractions. For those that are currently looking for a place to get married, look no further than the capital of the Gem State. Boise is not the only city on the list, but the other doesn't rank anywhere near the top. Nampa comes in at 135 on the list of best cities to get married, out of a possible 182 cities. Nampa is 95 in costs, 175 in facilities and services, and 159 in activities and attractions. One other thing working against Nampa is that it ranks as the fourth lowest for bridal shops per capita, giving brides very few options to choose from. 
If you are currently engaged and debating on where to have your wedding, make sure to check the list above by clicking on the link. One of the best options and most affordable is to stay in the state and get married in Boise, but if you are seeking a destination wedding, then there are a few places to consider, but only nine are better than staying near home. For those that are looking to get married this year, congratulations and enjoy the process. You will be stressed, and you will have arguments, but on that magical day, it will all be worth it.
Check Out Mary Alice Park in Twin Falls, ID
Mary Alice is an easily missed park, hidden in Twin Falls, but it should definitely not be missed if you want to visit the most magical park in town.
How To Get To The Drops In Shoshone
The Drops in Shoshone can be a fun family activity on a hot summer day.