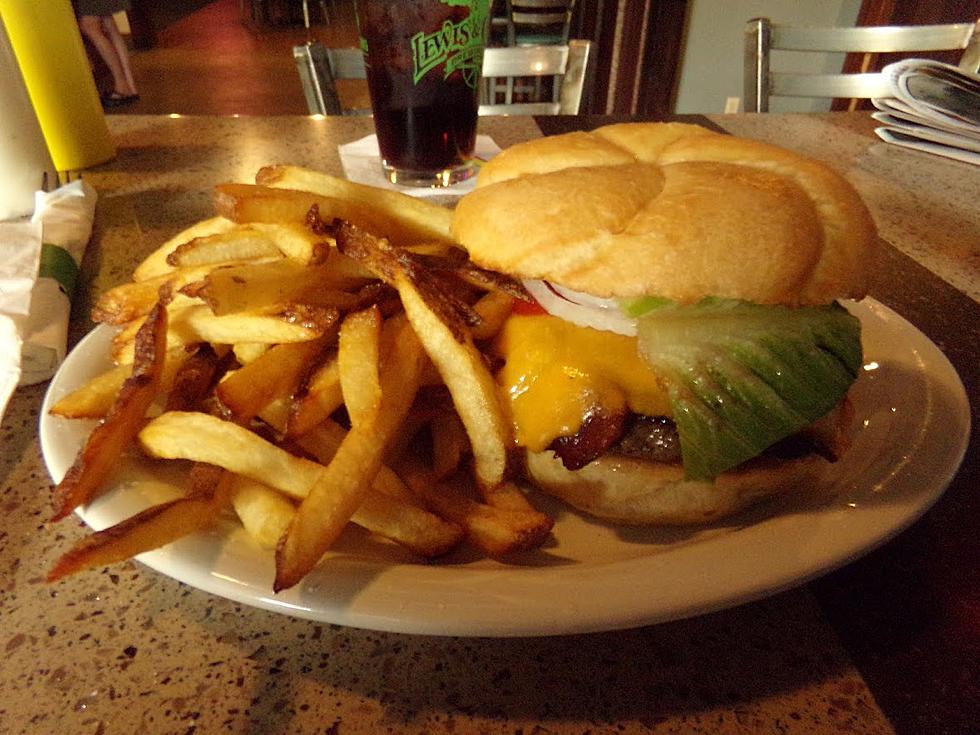 Nominations for Idaho's Best Burger Joint are Here
Picture by Bill Colley.
I asked some friends if they had a favorite burger joint in Idaho.  There were some great responses.  Most were from friends in South Central Idaho, which makes sense.  It's where I work.  I was surprised to realize I've been to most of the places listed.
There were some nominations for places I've been to but haven't taken pictures of.  For some reason, I don't have any pictures from Burger Stop but wholeheartedly agree, it's a great choice!  I don't appear to have many pictures I've taken at McDonald's, however.  It's also a favorite stop.  No matter where in the country I'm at, I know McDonald's is consistent.
Here are a few of the nominees from my Facebook clan.
Angus Cafe in Swan Valley
I made my first stop here several years ago while driving to Alpine.  Gosh, I wish it was closer.  This could be a once-a-week place for me.
T AND T Cafe in Hansen
Great for lunch.  Great for breakfast.  Round sourdough toast.  Juicy burgers and a great side of fries.
Helen's Place at Rogerson Service
Last week I had lunch with friends and we were discussing Helen's Place.  There's an open grill and you can hear the fries sizzling all across the dining room.  It's popular with fishermen, truckers, and travelers.
The Garage Cafe in Notus
A review by a national publication suggested it could be the best burger in America.  Twin Falls Police Chief Craig Kingsbury also highly recommends the breakfast menu.
Mahoney's Bar and Grill in Bellevue
I would also recommend the chicken wings.  The meat isn't pink and the sauce is more akin to a glaze.
Judy's Cafe in Oakley
Friends rave about the place.  If you're going to Oakley, they insist you must stop.  I wish Judy had a Twin Falls location!
Buffalo Cafe in Twin Falls
If you're going for breakfast, get there early.  It's also worth the wait.  I had lunch one afternoon by a corner window and walked out stuffed.
The Oxbow in Bliss
Planned to go there last week.  Then the weather turned on me.  It's worth the drive any time.  I gather it takes me about 35 minutes on a good day.  It defines comfort food.
Buster's Saloon in Hollister
First, how can a place that looks so small have such a massive menu?  Every time I eat there, I inhale my lunch but am also jealous when I see what my friends are eating.  Great spot after church on a Sunday morning.
Depot Grill in Twin Falls
The first place I ever had a meal outside my home after I moved to Twin Falls.  Not only are the burgers and fries filling, but the fried chicken is also simply the bomb.
Norm's in Twin Falls
This is almost a religious experience for many of my friends.  Multiple choices when it comes to styles of burgers.  I had to try all of them or I wouldn't be doing my job!
The Wrangler is a Great Place in Fairfield
I have friends who live near the airport in Twin Falls.  They'll get out of work some evenings, drive all the way to Fairfield for a stop at the Wrangler.  Then drive all the way home.
Five Guys in Twin Falls
It's a chain but considered among the best.  Also like the peanuts.
O.K., I've missed some places.  Please share more ideas.  I'm hungry!
Best Places For Adult Parties In Twin Falls
Parties and games aren't just for kids. Sometimes you want to abandon the kids at home and go have some real fun without them. Here are the best places to do that in Twin Falls.
Straw Bale Maze at Tubb's Berry Farm
The straw bale maze is shaped like a bee and is filled with dead ends and fun activities. As you wander through the maze you can find hidden hole punches with special shapes to earn a free popcorn...if you are able to make it out.