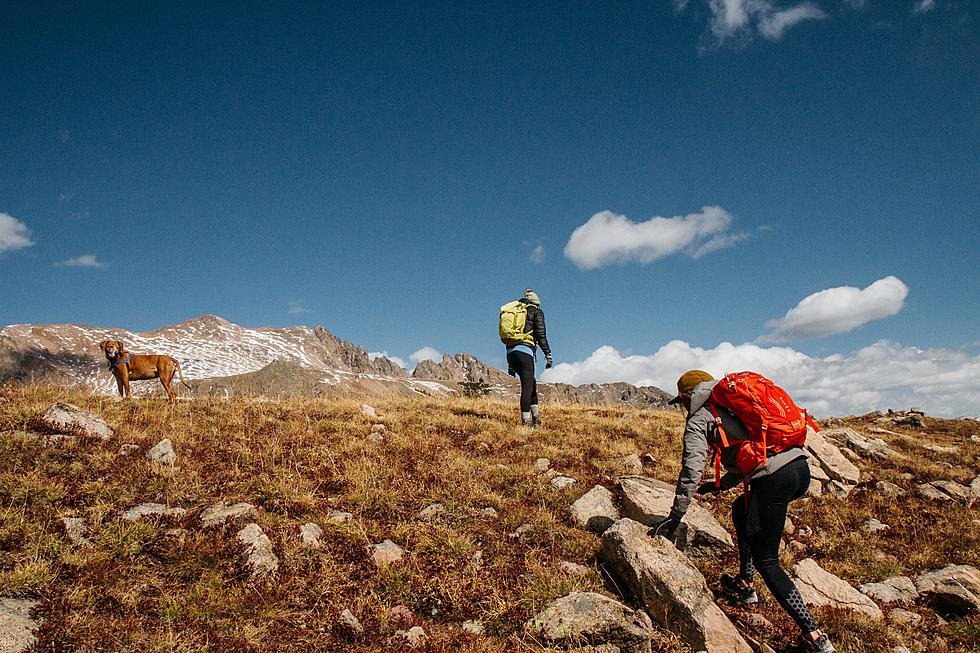 New Year Hiking And Raptor Tours 85 Miles From Twin Falls
Credit: Holly Mandarich on Unsplash
The new year is set to begin soon and with it comes resolutions, hitting the reset button, and starting things off right. Most places are closed on New Year's day and outside of watching the parade, football, or taking down Christmas decorations, there isn't a lot going on. While it usually is very cold and is expected to be again this year, why not bundle up and start the year off with a new year's hike and your first hike of 2022?
First Hike Of The New Year At City Of Rocks National Reserve
About 85 miles southeast of Twin Falls, in Almo, is the City of Rocks National Reserve, and they will be hosting New Year's day adventures with the first day of the year hikes. The first hike will be at 9:30 AM on Saturday, January 1. There will be multiple types of hikes, depending on what time you want to hike and how far you want to hike. They will also have a raptors tour to see eagles and other raptors.
First New Year Hike Is At 9:30 AM
The first hike will be at the Devil's Bedstead at 9:30 AM and will be the easiest hike of the day at only .7 miles. For those with little kids or maybe not conditioned for a longer or steeper hike, this is the one for you. It will be colder earlier than the later hikes but will be less demanding.
Tougher New Years Hike Starts At 11:30 AM
For those looking for more of a challenge or looking to sleep in, there will be a tougher hike at 11:30, that will be a little steeper than the first and longer at 1.8 miles. The weather should be a tad warmer, but the hike will be a little more demanding. If you are looking to test yourself in the new year, this may be the one for you or if you are a more experienced hiker.
Raptors Auto Tour at 1:00 PM
If you are not into hiking or looking for more to do after your hike, there will be an auto raptor tour at 1:00 PM. All those interested will meet at the visitor center and tour the park and surrounding areas to view eagles and other raptors in the area. The tour should take around an hour to complete.
If you are interested in any of the hikes or the raptor tour or both, make sure to contact the visitor center with any questions and to pre-register at 208-824-5910. It should be a great time for all and a fantastic way to start the new year. It is expected to be a cold day, so make sure to bundle up, but start the new year right with a beautiful hike and see some beautiful raptors in the area. I can't think of a better way to start 2022 than with the beauty of Idaho, some exercise, and see eagles and other birds in their natural habitat.
Twin Falls 'Rocks'
Painted rocks from around Twin Falls.
How Many Of These Twin Falls Places Have You Been To?
How much adventuring have you done around Twin Falls?