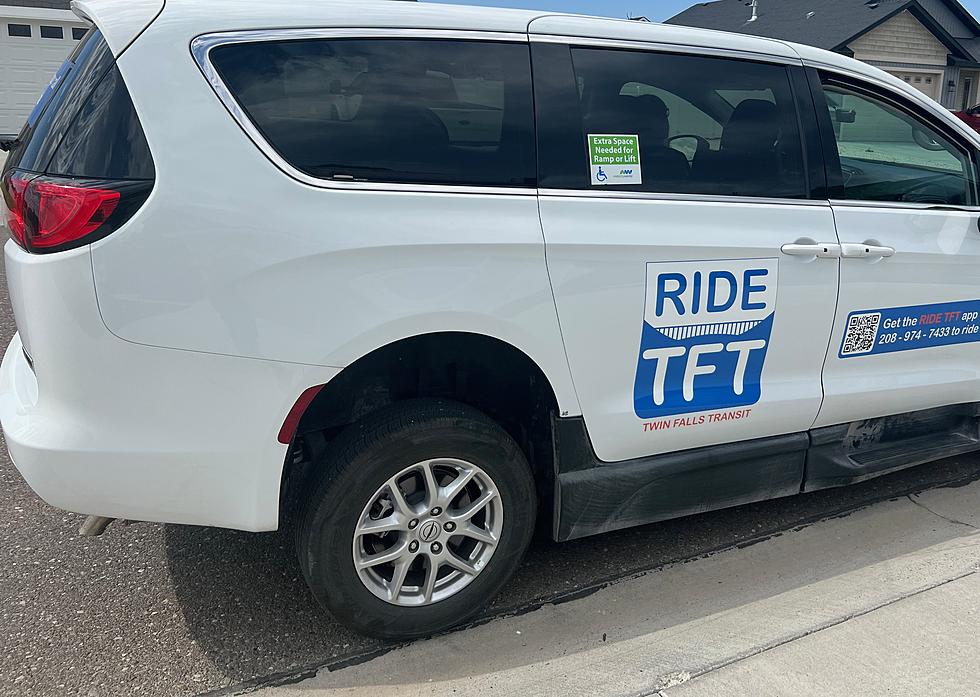 Price Increase and Late Operating Hours for Twin Falls Transit
Townsquare Media
Twin Falls' version of public transportation has been up and running for a few months now. And while some people seem to appreciate the concept, others feel the service should be more robust and doesn't quite meet the mass transit needs of the city of Twin Falls. In either case, Ride TFT will be extending hours, increasing some fares, and offering service to areas previously not serviced.
Ride Twin Falls Transit just announced new operating hours and price changes
Ride TFT announced that they are extending hours on Friday and Saturday nights to Midnight. This is no doubt a welcomed change and will likely add to the safety of everyone traveling on Twin Falls roads late on the weekends.
There's one reasonable hitch: Late-night rides will cost you extra. A ride during regular hours costs only $3 for you and your group. Fares during the extended window, from 9:00 p.m. to 12:00 a.m., will cost a total of $10.00. That's still a reasonable amount and comparable, if not better than most Uber fares. The single fare covers you and five others, as long as you're heading to the same destination.
Ride Twin Falls Transit now offers airport rides
Twin Falls Transit is also offering service to Magic Valley Regional Airport. The service wasn't previously offered because the Twin Falls airport is technically outside city limits. Service to the airport will cost $10.
New cancellation policy of Ride Twin Falls Transit
Twin Falls Transit is enacting a new late cancelation policy in an effort to prevent last-minute cancellations.
How to use Ride Twin Falls Transit
Ride TFT is an app-based public transportation system that utilizes shuttles throughout the city of Twin Falls. Twin Falls residents can schedule rides on demand or in advance within city limits for $3. The cost includes everyone in your party, up to 6 total passengers per vehicle. You can check out first impressions and a FAQ at this link
Most Ridiculously Run Traffic Lights in Twin Falls
We asked and Twin Falls responded. Here are your answers to the question: Where are the most run red lights in Twin Falls
Gallery Credit: Brad Weiser