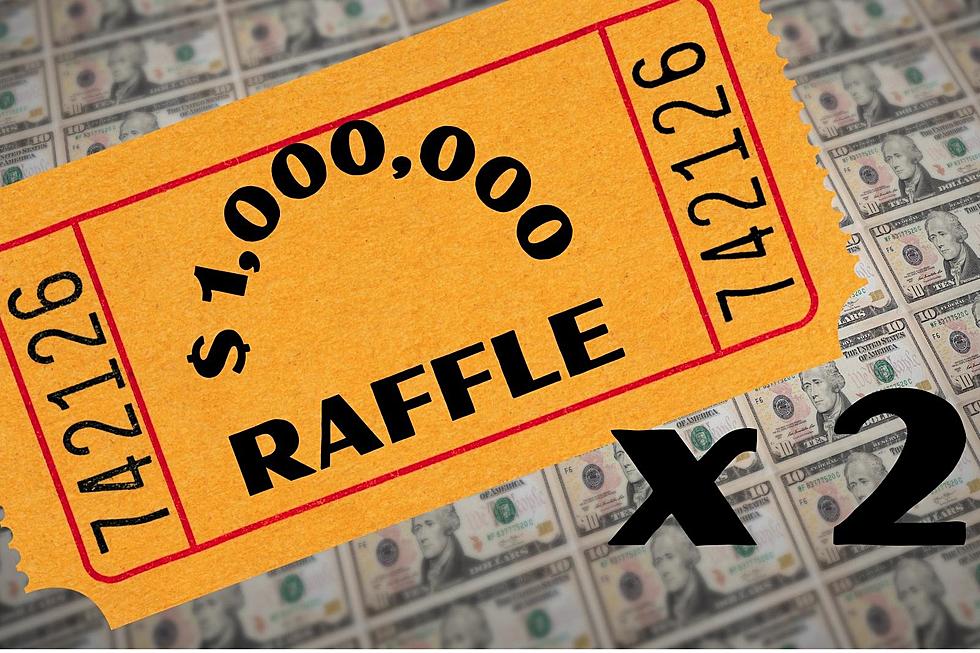 A Chance to Win Another $1 Million From the Idaho Lottery
Credit Canva
16 years ago, the Idaho Lottery had a notion to start their own little raffle. With a 250,000 ticket limit, a $10 buy-in is pretty good odds. Since its inception, the $1 Million Raffle has sold out 15 times, twice before Thanksgiving.
The Idaho Lottery thought people may want a bigger chance at a million bucks, so they did something about it. Now there will be 2 grand prizes of $1 million for the raffle, and 450,000 tickets sold. That's less than double the tickets. That means better odds at a million from the Idaho Lottery this year. Overall odds of winning something from the raffle is 1 in 25.
When is the Best Time to Buy a $1 Million Idaho Raffle Ticket?
Considering how quickly tickets sell out, buying early is a good idea. There's an added incentive to buy in the first 15 days. The Idaho Lottery is giving away $1,000 each day from the beginning sale date on October 21st through November 4th. That doesn't negate the chance at $1 million, it's just a bonus.
On top of the early bird prize, every 25,000th ticket will win $1,000. When a number on the 25,000 comes up, you know it was worth the $10. #025000, 050000, 075000, through #450000 will automatically win $1000 and still be eligible for prizes in the raffle draw.
The drawing is expected to be on December 27th this year. Calling the number before Christmas kind of defeats the purpose of giving a ticket as a gift. Don't wait until the last minute, even with the additional tickets, an additional $1 million prize and better odds to win it will be sure to have another sellout this year.
22 Cars Under a "Park Outside" Recall Due to Fire Risk
The NHTSA advises drivers to park these vehicles outside and away from structures until they've been repaired. For more on the recall click
HERE
.
Gallery Credit: Michelle Heart
11 Illegal Names You Can't Give Your Baby in Idaho
11 Illegal Names You Can't Give Your Baby In Idaho
Gallery Credit: Kat