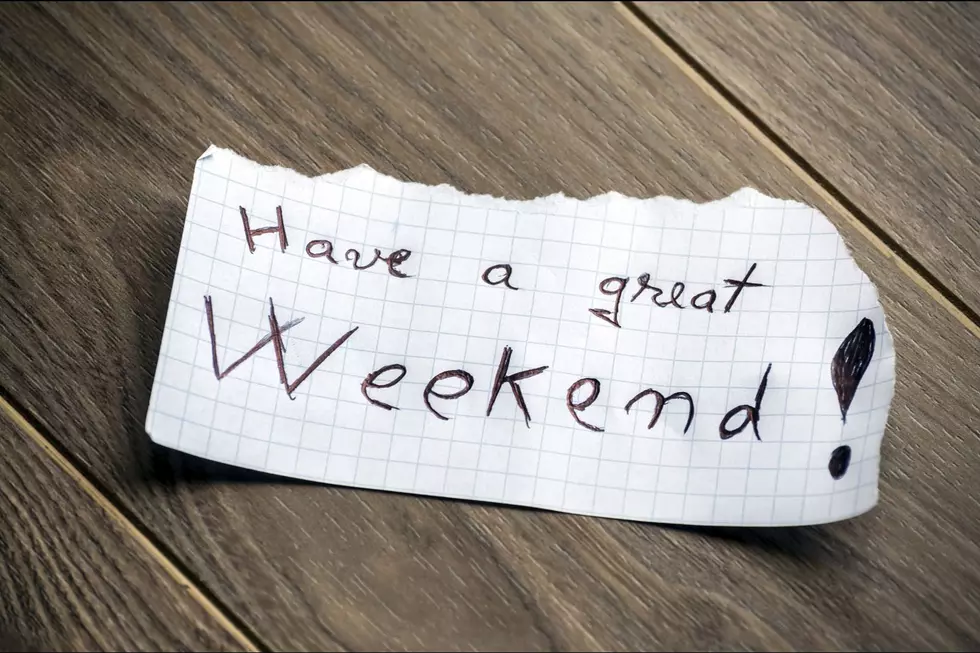 8 Fun Events to Enjoy this Weekend in the Magic Valley
Credit: maxmihai
Another week is getting closer to ending and after all the fun last weekend with Western Days and Vintage Vixens, you would expect this weekend to be more quiet, but that is not the case. Summer weekends in the Magic Valley are busy, packed full of fun and plenty to do and that continues this weekend. There are tons of events taking place to help get you out of the house and no reason to stay inside this weekend.
Friday, June 9 - Dueling Pianos at Holesinsky
Leave the kids at home this Friday and head on out to Holesinsky for Dueling Pianos from 5 PM to 9 PM. This makes for a great date night and will be a night of fun, wine, and dancing. Tickets are $35 and you can get them by clicking the link above. The dueling pianists will be from Top Shelf Pianos and they will be taking requests, no matter the genre of music. Part of your ticket also includes a glass of wine, and as far as food goes, the food truck, El Matador, will be available. Food, wine, music, and a night away from kids sounds like a great Friday night. Click the link above for more details.  
Friday, June 9 - June Bug Night for Kids
With school being out, your kids might be getting a little cabin fever by being home and not seeing their friends. If you need a few hours away from them and want to get them out of the house, make sure to stop by the Cassia Historical Society Museum this Friday for June Bug Night for Kids. The event starts at 6 PM and is free. The kiddos will have free popcorn, drinks, and snacks as they watch a movie, which will be 'Shrek.' Bring a pillow, blankets, or chair if you need one. Parents are welcomed and encouraged to stay, but if you feel your child is old enough to be alone that is an option. For more details, click the link above. 
Friday, June 9, and Saturday, June 10 - Filer Fun Days
If you enjoyed Western Days last weekend, you are going to love Filer Fun Days as well. The event begins on Friday with the Fish Fry at 5 PM, and then on Saturday is the big day everyone has been waiting for. There will be activities taking place all day, with everything starting at 7 AM with the pancake breakfast, followed by the parade at 11 AM. There will be vendors, a craft show, raffles, auctions, and tons of free kid events as well. The whole event ends with fireworks at dusk. To see a list of everything taking place, times, and locations, make sure to click the link above.
Saturday, June 10 - Butterfly Release Memorial Event
Most people enjoy butterflies and find them pleasant, and an incredible event is taking place this weekend for any bug or butterfly lovers. The 11th annual Butterfly Release Memorial Event is taking place this Saturday at the Orton Botanical Garden located at 867 Filer Ave. Gates open at 9 AM and the event will take place at 10 AM. For more details on the event, click the link above. 
Saturday, June 10 - Idaho Chariots Car Show
For all the car lovers in the area, the Idaho Chariots will be in Gooding this weekend for their car show and swap meet. The event is from 10 AM to 2 PM. The event is free to everyone and while there will be a car show, make sure to go by the swap meet and see what they have as well. For more details, click on the link above.
Saturday, June 10 - Pride in the Park Festival
Pride Week has been taking place all week, and it will culminate this weekend with the Pride in the Park Festival at Twin Falls City Park from 10 AM to 7 PM this Saturday. The event is welcome to all but is geared toward the LGBTQ community. Come on out and enjoy the fun and festivities. For more on the event, click the link above. There are multiple events affiliated with Pride this weekend, and you can see all of them by clicking here. 
Saturday, June 10 - 4th of July Sugar Cookie Decorating Class
The 4th of July is less than a month away, and perhaps you are already thinking about the food you will be eating for the holiday. No holiday is complete without dessert, and cookies are a sweet and easy treat to eat on the 4th. If you are wanting to learn to do some cookie decorating before the big day gets here, there is a class you will want to attend this weekend in Twin Falls. Kneaders Bakery, located at 1575 Washington Street is offering a class at 11:30 AM this Saturday and the cost is only $12.75. Click the link for more details, and impress your friends and family this 4th with your cookie decorating skills. 
Saturday, June 10 - Summer Reading Kickoff: Community Play Day
School is out and there is no homework, but it is always good to keep your young ones practicing the things they learned so they don't forget it. That is why doing summer reading at the Twin Falls Public Library is a good idea, but before the reading begins, it is time to play. Community Play Day is this Saturday in the Twin Falls City Park from 2 PM to 5 PM. There will be giant games, a scavenger hunt, disc golf, pickleball, sidewalk chalk, slacklines, bean bag toss, and much more. For more details on the event, click the link. 
This weekend is packed full of events, and there are even more than this. You can also go fishing, kayaking, hiking, or take a drive somewhere. Don't stay home this weekend, and have some fun by going to a car show, a swap meet, enjoying a fun day in the park, going to the Pride Festival, learning how to decorate cookies, attending Filer Fun Days, releasing butterflies, getting your kid out of the house, or drink wine and listening to a pianist. Whatever you decide to do, have fun, be safe, and enjoy your weekend.
Best Places For Adult Parties In Twin Falls
Parties and games aren't just for kids. Sometimes you want to abandon the kids at home and go have some real fun without them. Here are the best places to do that in Twin Falls.
Twin Blades Axe Throwing