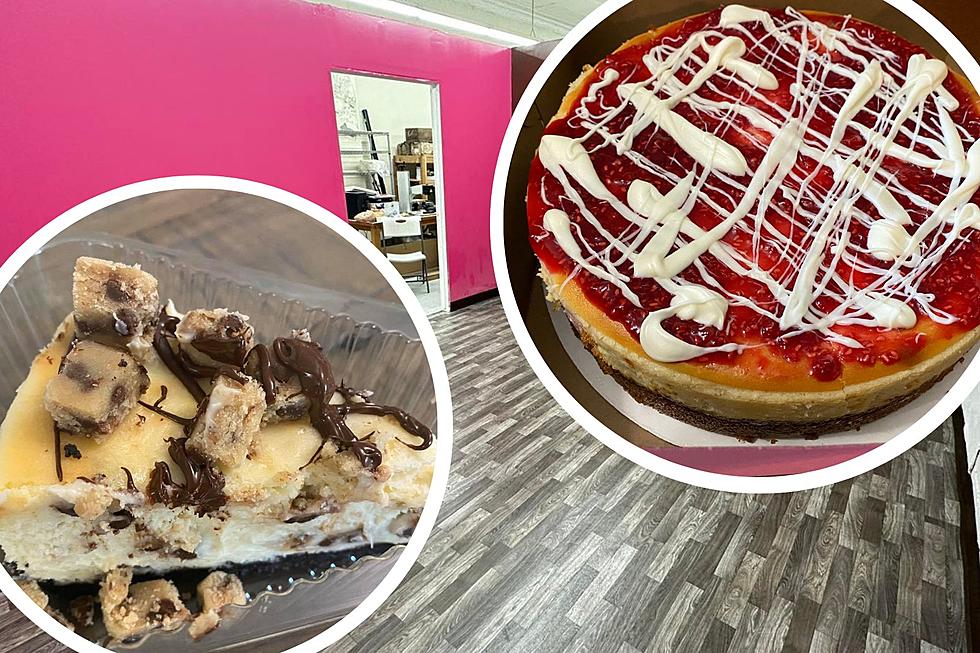 Epic Gourmet Cheesecake Bakery Opening in Filer, ID
Slices Gourmet Cheesecakes
A new gourmet cheesecake bakery is opening its doors in early August in Filer, Idaho.
Slices Gourmet Cheesecakes: New… but also not so new:
While the Slices commercial bakery will be new, Slices Gourmet Cheesecake isn't exactly new to the Twin Falls area. Slices has been serving delicious cheesecakes in the Magic Valley since 2020. 
Slices began as a by-the-slice cheesecake delivery service in 2020. Owner and operator Chris Ayers tells us that the business started as a way to stay connected to his community during the pandemic, and he's been serving up cheesecake by the slice ever since. With exponential growth over the last several years, Slices is now only weeks away from opening a commercial bakery as the next evolution of the current model.
What Slices in Filer, Idaho will be offering:
While they aren't ready to accept orders just yet, Slices Gourmet Cheesecake will soon be baking and selling daily cakes and custom orders on their website.
Cheesecake by the slice: You can visit the Slices website and see the weekly flavors that will be available and order your slices or entire cakes in advance. 
Custom orders: You can order custom cakes for pickup at the Filer bakery. There are currently 26 flavors to choose from with six to eight more in the pipeline.
In-store inventory: Slices won't be supporting in-store inventory, at least not yet. Bakery owner, Chris Ayers said this may change in the future, but they currently don't have the bandwidth to support a storefront/cafe experience. All slices and cakes need to be ordered in advance on the Slices website. 
Event Orders: Slices will take custom orders for events and weddings. You can contact Slices on their website to inquire about prices and availability of large, custom orders. 
Slices Gourmet Cheesecakes: When and where?
Slices Gourmet Cheesecake is at 310 Main Street, Suite 4, in Filer Idaho. Mr. Ayers wasn't able to give an exact date that the bakery will be ready to take orders, but he expects to be opening sometime around August 1, 2023. We'll be sure to keep you updated as soon as Slices opens so you don't miss out on delicious cheesecakes from another epic Twin Falls area local business. 
These 11 Extremely Unusual Airbnb Rentals in Idaho are View Worthy
I get the appeal of odd construction, but who is actually renting these places for their vacation home base? Each picture has a link you can click to see more pictures of the rentals.