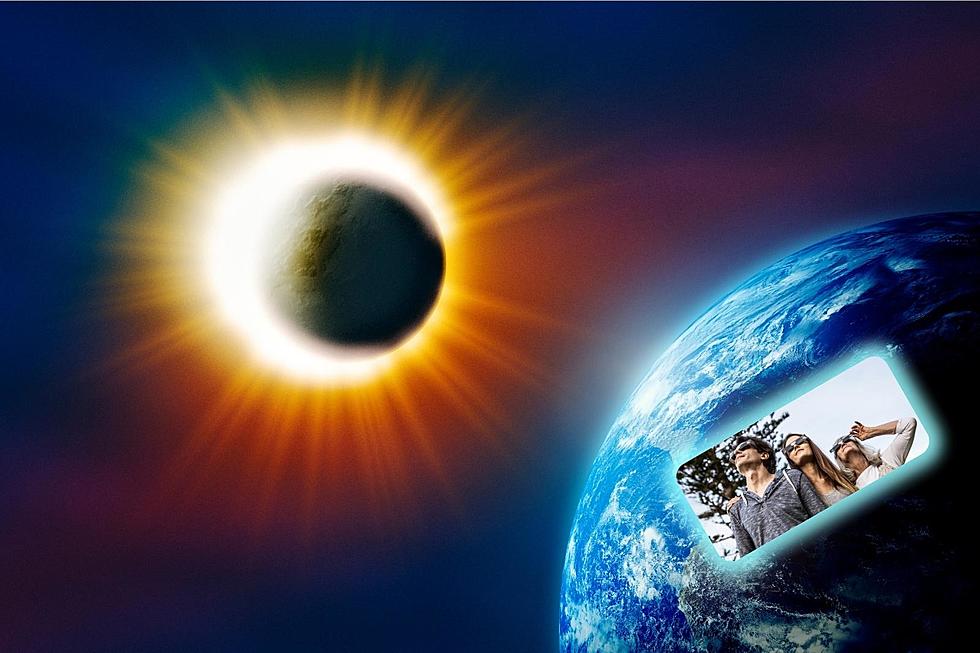 Make Plans Now to Celebrate a Ring of Fire Festival in Nevada
Credit Canva
It's a phenomenon worthy of Johnny Cash. The 'Ring of Fire' will burn bright and close by. But, you need to make preparations so you don't miss out.
What Kind of Eclipse Is Coming Close to Idaho In October?
There are different types of eclipses. This year, we are going to have the chance to see an annular eclipse on October 14th. No, not annual like every year. Annular. During an annular eclipse, the moon is too far away from the Earth to keep it from blocking out the sun entirely, giving it the 'ring of fire' appearance.
Where Is the Best Place to View the Eclipse?
There are some national parks that you can visit for the big event. Motor homes and campers would be awesome, but even an avid tent camper can get away with going 'au natural' with a bit of planning this time of year.
If you don't have the chops to camp but still want to gaze upon the awesome sight, the path of the next eclipse comes within a few hours of the Magic Valley, and there's an entire festival set up for a weekend of fun. They've got the whole community together to support the 'Great American Solar Eclipse' in White Pine County.
Festival events start October 11th and run throughout the weekend and into Monday. A Great Basin Trails Group Ride kicks off the fun on the 11th. The White Pine Public Museum presentation 'They Walk Among Us' on UFOs is on Friday the 13th. Saturday the 14th brings on the big 'Ring of Fire' spectacle along with Lion's Club Punkin' Chunkin', a pub crawl, and an open house event at Yelland Field.
There's lodging available for anyone not wanting to go the national park camping route, but with fun like this, who wants to leave it up to chance? Put in for the time off now and make your co-workers jealous that you were prepared and now they can't go.
RANKED: Here are the most popular national parks
To determine the most popular national parks in the United States, 
Stacker
 compiled data from the 
National Park Service
 on the number of recreational visits each site had in 2020. Keep reading to discover the 50 most popular national parks in the United States, in reverse order from #50 to #1. And be sure to check with individuals parks before you visit to find out about ongoing, pandemic-related safety precautions at 
www.nps.gov/coronavirus
.
LOOK: The states with the most UFO sightings
For each state, we've also included details of famous UFO sightings in that state. Of note is that almost three-quarters of all UFO sighting reports in the United States
occur between 4 p.m. and midnight
, and tend to peak between 9 and 10 p.m. Food for thought next time you're out scoping for alien life. Keep reading to see which states have had the most UFO sightings.