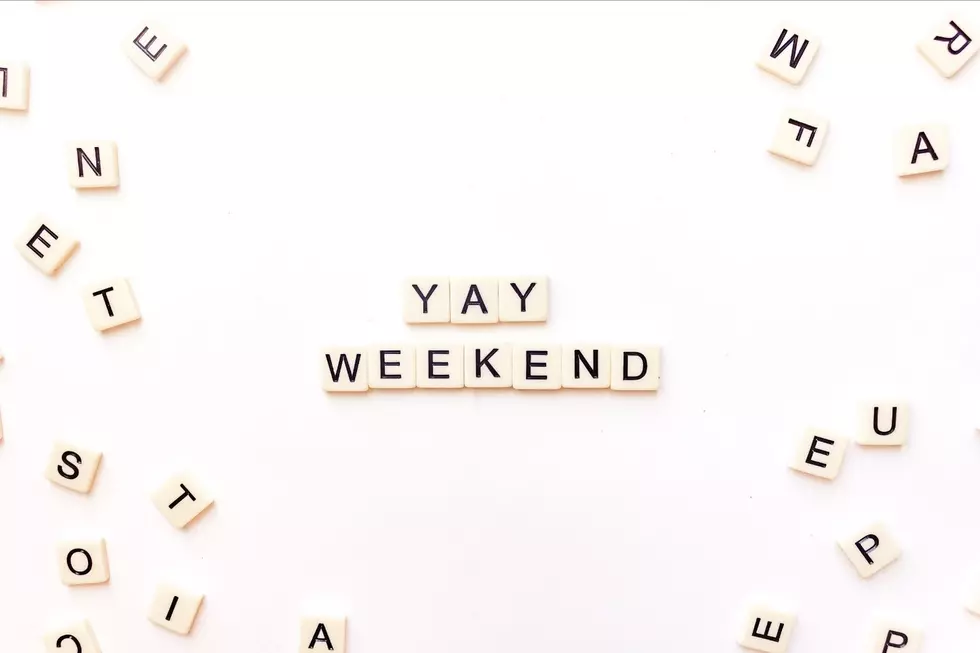 7 Events to Enjoy the Final Weekend of August in the Magic Valley
Credit: Sincerely Media on Unsplash
Another week is coming to an end, and what better way to forget about work, school, and the stress of life than by distracting yourself with a fun weekend of events? Yes, you could sit at home and rest and watch movies or television, but there is plenty of time to be locked inside during the winter. Instead, get out this weekend and have some fun at one of the many events taking place in the Magic Valley.
Thursday, August 24 - Music Bingo
Do you enjoy listening to music? Do you enjoy bingo? How about putting the two together and playing some Music Bingo to start your weekend off? This Thursday Music Bingo will be taking place at 2nd South Market from 7:30 PM to 9 PM. Grab a drink, have your choice of multiple places to eat, and have some fun seeing if you can be the one to call out, 'Bingo!' For more details on Music Bingo, make sure to click the link above. 
Friday, August 25 - Wine Tasting with Antonio Sanguineti
If you believe yourself to be a wine connoisseur or enjoy tasting wine, there is an event this Friday you want to miss. Wine Tasting with Antonio Sanguineti, the Italian winemaker, will be happening at Rudy's A Cook's Paradise from 5 PM to 7 PM and tickets are only $20. For that $20 you will get 4 reds, 2 white, and pallet cleansers. You can also ask questions to Antonio and pick his mind on all things wine. For more details on the event or to get your tickets, click the link above. 
Saturday, August 26 - Market on Main
A sign that the summer is winding down is that this weekend will mark the final Market on Main of 2023. The season has reached its end, and you will want to make sure you stop by the market one final time before it closes for the year. The market is open from 9 AM to 2 PM this Saturday and makes for a great way to spend a Saturday. Get some fresh fruit and vegetables, plus other locally made items, then enjoy lunch downtown or do some shopping in the stores. For more on Market on Main, make sure to click the link above. 
Saturday, August 26 - Movie Matinee
While many of the summer blockbusters have come and gone and we await the next big movies to hit theaters, to get out of the house and watch a movie, head to the Twin Falls Public Library instead for Movie Matinee. This is a fun way to get out of the house and do something as a family, while also saving money, as the event is free. The movie runs from 3 PM to 5 PM this Saturday. For more events taking place at the Public Library, click the link above. 
Saturday, August 26 - Fizz Farm Car Show
Looking to do something for free this weekend? How about heading to Kimberly for the first-ever Fizz Farm Car Show, taking place this Saturday from 5 PM to 8 PM at Fizz Farms Drinks and Treat, located at 22334 Kimberly Road? There will be plenty of food options, fun, prizes, and of course cars. For more on the car show, make sure to click the link above.
Sunday, August 27 - Sunday Make Break
For those that have children that enjoy arts and crafts, or perhaps you do, make sure to head to Michael's in Twin Falls this Sunday from 2 PM to 4 PM for Sunday Make Break. This is a free event and a great way to use creativity to create a new work of art or a craft. This week they will be making abstract art. For more details on Sunday Make Break, make sure to click the link above. 
Sunday, August 27 - United Pull Series
Do you enjoy watching vehicles pull heavy things? Do you find it entertaining to see how strong a truck is? You won't want to miss the United Pull Series taking place at the Jerome County Fairgrounds this Sunday, beginning at 4 PM. Tickets are $17 for adults, $12 for children 7 to 17 and kids 6 and under are free. Gates open at 3 PM. There is also a Dyno event on Saturday at the fairgrounds. For more details on the United Pull Series, and to get your tickets, click the link above. 
It is the final weekend of the month, and the warm or nice weathered ones are limited, so don't hesitate to get out to one of the events this weekend. Take in a car show, watch a tractor and truck pull, get artistic and create some art, enjoy a couple of glasses of wine, watch a movie, shop at the market one last time, or play some music bingo. Whatever you decide to do, have fun, be safe, and enjoy your weekend.
Twin Blades Axe Throwing
Best Places For Adult Parties In Twin Falls
Parties and games aren't just for kids. Sometimes you want to abandon the kids at home and go have some real fun without them. Here are the best places to do that in Twin Falls.