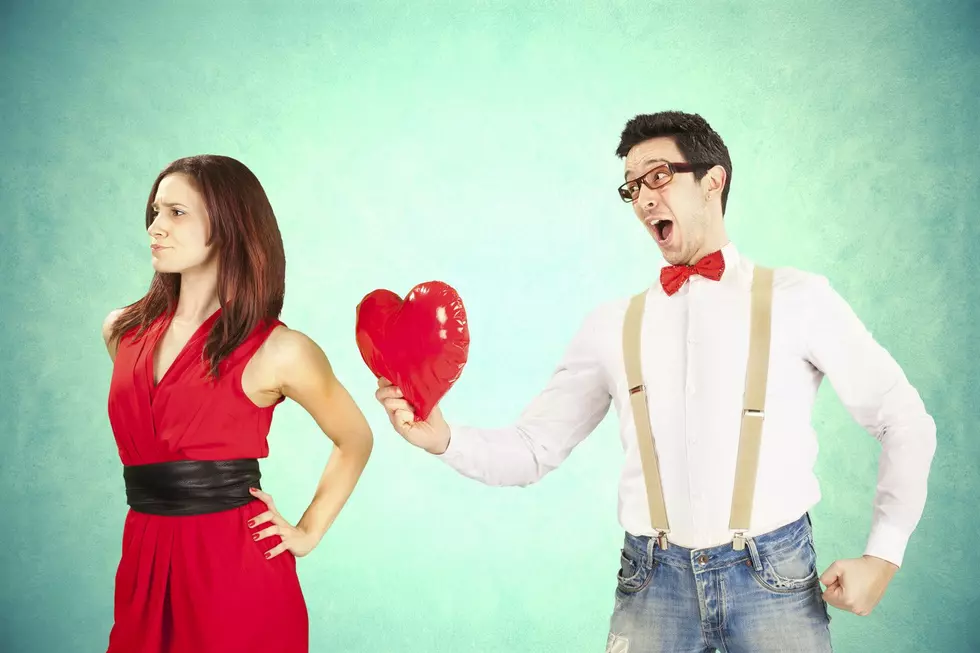 The Worst Ways to Spend Valentine's Day in the Magic Valley
Credit: fcscafeine
Valentine's Day is here, and it's time to get in touch with your romantic side and spoil your significant other. Some of us will keep it simple and buy flowers, a teddy bear, or chocolates and go to dinner and perhaps a movie. Some will go above and beyond and try to make dinner, or do something special. Others will sit at home, watch some tv, go to bed, and enjoy their life. While Valentine's Day can be a burden, it can also be a nice day. Date nights are needed in a relationship from time to time and while the holiday puts pressure on us to have one, you still need to make sure to not mess it up. There are ways to have a bad Valentine's Day and here are a few tips on things not to do in the Magic Valley this holiday.
Avoid Taco Bell and Fast Food
One of the most important things about any date night is making sure you consider the results of the food that you eat and the results of where you go. Going to a fast food restaurant will likely not do you any favors, specifically if you go to Taco Bell. The line in Twin Falls is always long, it won't make your significant other feel special, and the results after the meal could ruin the rest of the night. It is best to avoid fast food and Taco Bell altogether, for one night at least.
No Picnics in the Magic Valley
With the weather being so unpredictable and typically being on the colder sign on Valentine's Day in the Magic Valley any romantic picnic is best saved for a warmer time of year. Unless you can find a good place indoors, all outdoor meals are best to avoid. Typically it is too cold to sit outside and enjoy dinner this time of year, and your food may freeze midmeal if you don't eat fast enough, depending on the temperature.
Don't Park and get Busy
While it can be tempting to spice things up on the day of love, it is best to keep it indoors and in nonpublic places. Yes, the kids could be waiting at home and ruin the night, but it is not worth the risk. As pointed out here, the fine can be hefty and it can be far too risky as you are likely not the only one with the idea on Valentine's Day. Leave the fun to private time.
No Kids Allowed in Twin Falls
With many parents looking to go out on the holiday, babysitters will have plenty of offers, meaning you could be stuck with nobody to watch your kids if you don't have something lined up already. The options are to take your kids with you or stay inside and celebrate another night. As much as you may want to go out, taking your kids could ruin a nice time for other couples, so please reschedule if possible, or see what happens if they stay home alone. (Don't do this unless they are an appropriate age to do so)
Don't Make Late Reservations or Forget to Make a Reservation
If you are planning to go out, don't be caught having to wait a long time for a table because you forgot to make a reservation, or you made it so late, that you aren't eating dinner until near closing time. Make sure to book a place sooner than later, and you will be guaranteed a nice dinner for the holiday. Forgetting to do so, could make your night a little less enjoyable. 
Don't Forget about Valentine's Day
The most important part about Valentine's Day is remembering Valentine's Day. Falling on a Tuesday can make it a little difficult to remember. If your significant other says they don't want anything, don't fall for it. It is better to get them something or take them on a date and have them say, "I said I didn't want to celebrate or want anything," compared to the other sentence, "I can't believe you didn't get me anything or aren't taking me anywhere." Don't fall for the trap, and be prepared. 
While many of us hate the day, it is ok to suck it up one time throughout the year. Don't overthink it and don't put too much pressure on yourself. Get something for your partner and take them on a date, and they should be happy. Going big can often backfire which is why sticking to the basics is sometimes better. If you do try to do something extravagant, make sure to plan accordingly and take the weather into account, because you never know what it will do. Be safe, have fun, and have a happy Valentine's Day.
Sweet Treat Places Around Twin Falls
Twin Blades Axe Throwing