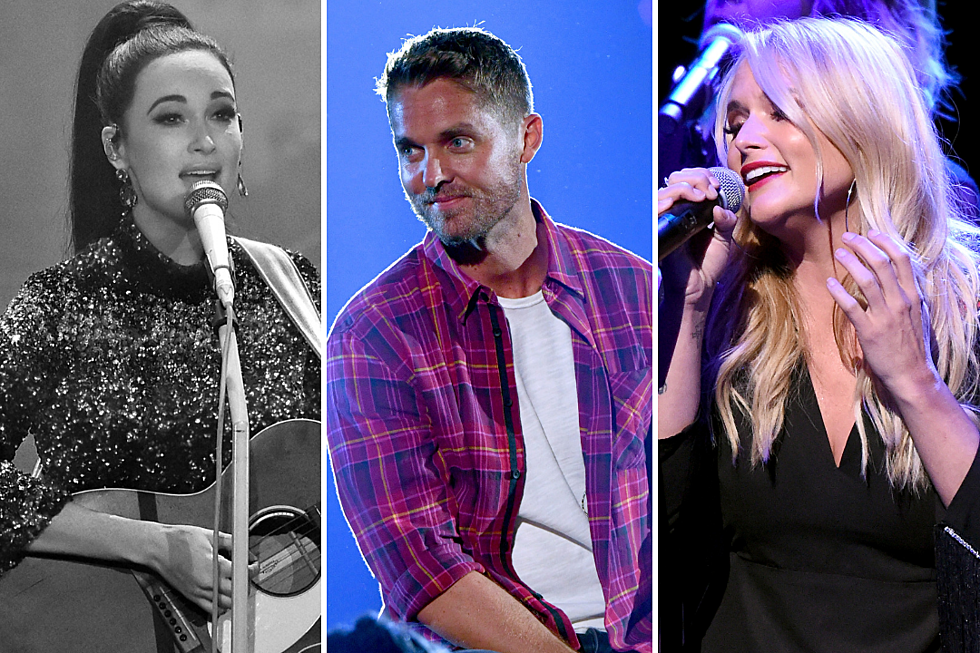 Achy Breaky Hearts: A Country Playlist for a Breakup [LISTEN]
Getty Images
While February is the month of Valentine's Day and blossoming romance, we all know that hearts are just as likely to get broken this month, too. If you're in the latter camp, below, find the ultimate breakup playlist, featuring all of the country songs you need to nurse your broken heart back to health -- and remind you that you are not alone in your loneliness.
Breakups have been a cornerstone of country music since the genre evolved from Appalachian songs of heartache and lonely cowboys on the open range. Broken hearts continue to fuel songwriting fires, and account for some of country's biggest hits, both classic (George Strait's "Give It Away") and brand-new (Mitchell Tenpenny's "Drunk Me"). Some country artists make aching-heart songs their niche (Brett Young, anybody?) while other artists who are usually more upbeat come through every now and then with a real tearjerker (such as Jason Aldean and Miranda Lambert's "Drown's the Whiskey").
No other genre captures heartbreak better than country music, and we've got the Spotify playlist to prove it. Click play below to listen to more than three hours of some of the saddest, and most relatable, country songs that remind us that breaking up is hard to do.
Listen to The Boot's Country Songs for Broken Hearts Playlist
Country Music's Greatest Love Stories