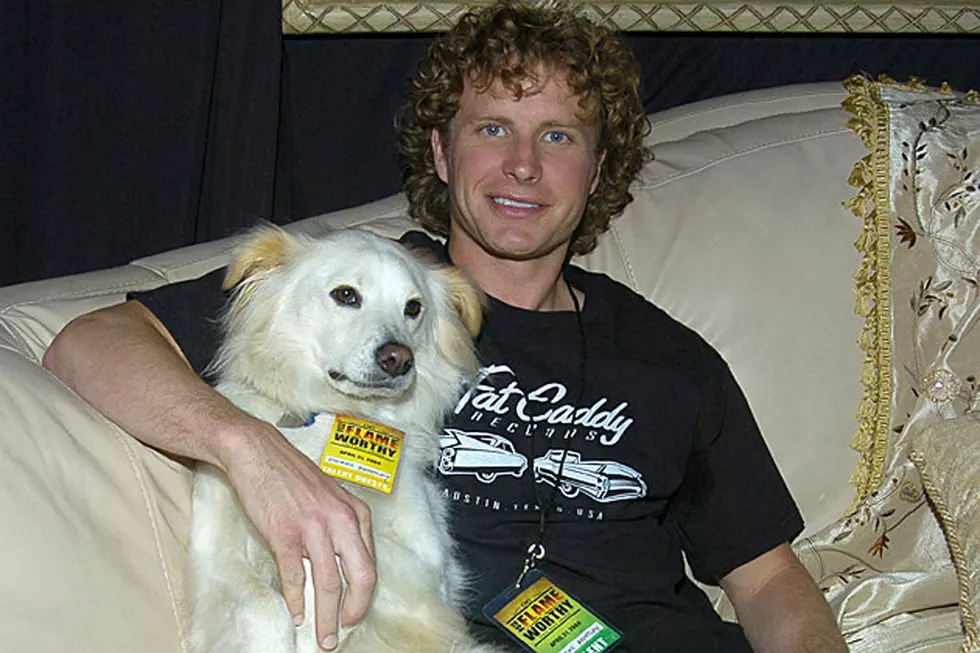 See Country Music's Beloved Furry Friends [Pictures]
Mark Sullivan, Getty Images
Dogs are a man's woman's country singer's best friend — cats, too! Sure, our favorite artists have hectic schedules packed with performances, interviews and studio time, but they always make time for their furry friends.
You know Miranda Lambert is included in this gallery of the cutest pets in country music. In fact, we could probably find enough pictures of 'Ran with animals to build a gallery just for her! Find "Tim McGraw" singer Taylor Swift and one of her favorite cats among the photos, as well as Hunter Hayes, who adopted a beautiful Greyhound named Cole in 2015. Some country stars take selfies while napping with their pets, while others wait until they're out on a walk. There are bus dogs, belly dogs and even a horse! These singers are clearly oozing with love for their beloved animals.
See Country Singers' Most Adorable Pets
You Think You Know Miranda Lambert?