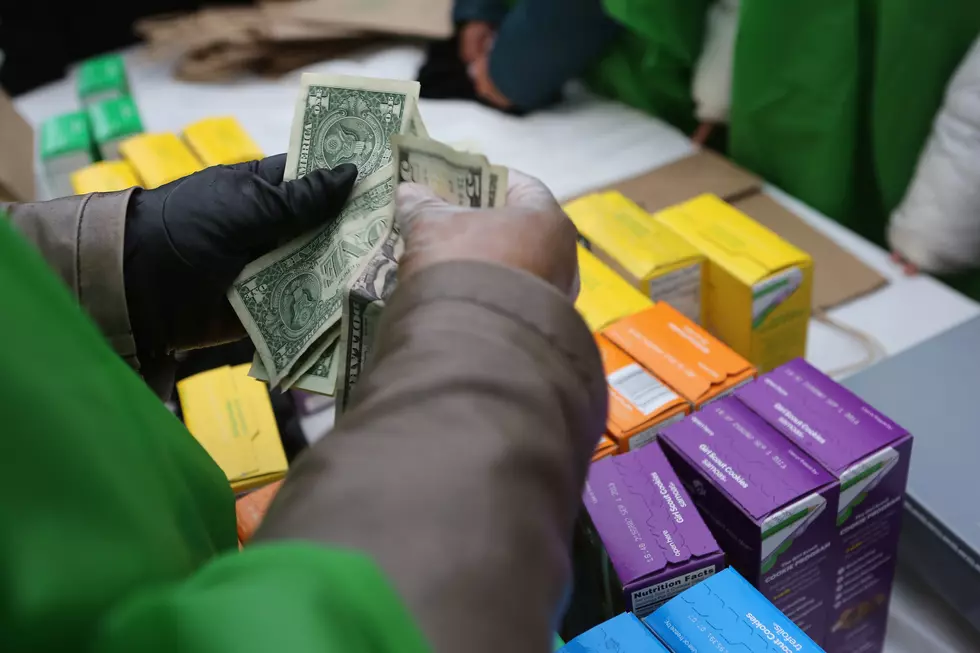 Get Your Money's Worth on Cookies This Girl Scout Season in Twin Falls
John Moore/Getty Images
It is one of the best times of the year. No, it isn't Christmas or Halloween, but it is Girl Scout Cookie season. We all wait for it and anticipate it. For many, it is the downfall of those long weeks in the gym to start the new year. All those calories burned and pounds lost, for a few weeks will be for not, as you munch on some delicious cookies. While most of us buy the cookies knowing it supports the Girl Scouts and is their biggest fundraiser every year, more people just buy them cause of how good they are. There are alternatives though if you are looking to extend your need for those delicious treats.
Why People Buy Girl Scout Cookies
The most obvious reason people buy Girl Scout Cookies is to support the Girl Scouts, but also because the cookies are just so good that you can't resist them. It is often a joke that they have some addictive ingredient in them that makes everyone want them so much. What is it about these cookies that makes us all go crazy for them? The prices have gone up, the number of cookies has gone down, yet people still anticipate cookie season.
Alternatives to Girl Scout Cookies
For those that can't get enough of Girl Scout Cookies when their selling ends, there are great alternative routes. If you are one of the ones upset about the price going up, and there being fewer cookies, there is a solution. Great Value has essentially the same cookies for sale at Walmart. While most may argue that they are knock-offs and don't taste the same, I disagree. 
Knock Off Girl Scout Cookies Just as Good

For years, I was a strong arguer for Girl Scout Cookies tasted better than knock-offs, but in recent years I have changed my mind. For only 94 cents you can get a package of the peanut butter cookies that have more cookies, taste a little better, and are a fifth of the cost. For the amount of one box, you can get 5 packages of Great Value brand. WinCo has its brand as well if you prefer to try them. These are great to save money, as well as to continue to get your fill after the Girl Scouts are long gone. 
Do what I do and continue to buy a couple of boxes each year to support the Girl Scouts, while loading up on the knock-offs to get more cookies for your money. This way you get filled up and happy, but also help support the young women in our country that deserve it. These girls work hard and deserve to be supported. Enjoy the season and enjoy whichever cookies you decide to buy. 
Sweet Treat Places Around Twin Falls
Magic Valley Photogenic Foods