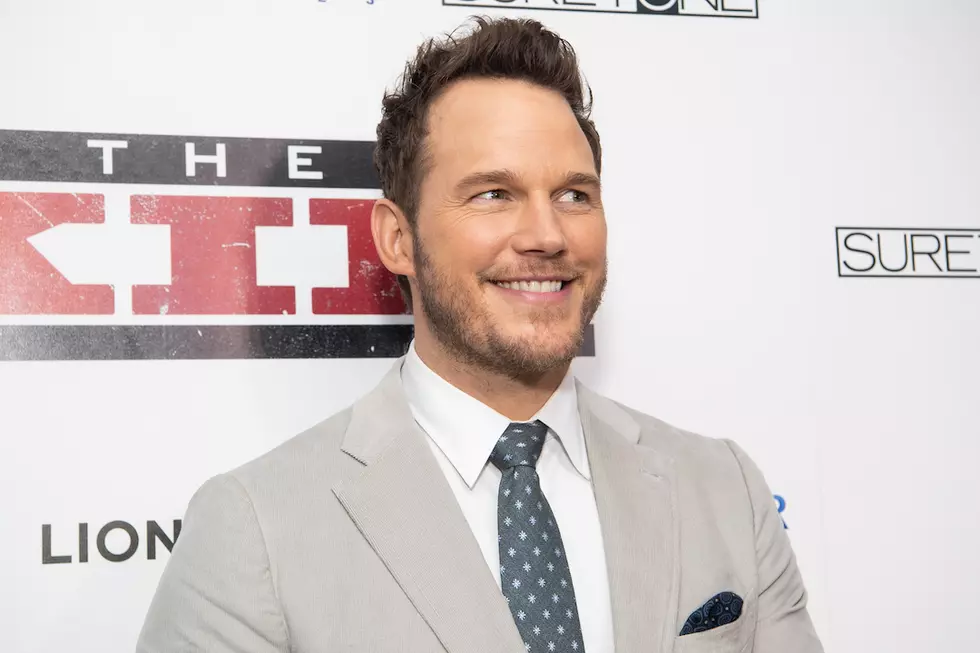 Chris Pratt Drops By Downtown Nashville to Cover Johnny Cash, Garth Brooks [WATCH]
Emma McIntyre, Getty Images
Chris Pratt has long been vocal about his love of country music (and specifically, his Tim McGraw fandom). Late on Thursday night (July 11), the actor proved his country chops with two surprise performances in downtown Nashville's best-loved honky-tonks.
According to ET Online, at some point after 11:30PM, Pratt hopped onstage at Robert's Western World, joining the band for a rendition of Johnny Cash's "Folsom Prison Blues." The actor also posed for a photograph with Nashville-based performer Sarah Gayle Meech, whose scheduled show he'd crashed -- although she didn't seem to mind one bit.
"Thank you [Chris Pratt], you made our night!" Meech posted on Instagram, along with a photograph of herself with the actor.
Pratt also headed next door to Tootsie's World Famous Orchid Lounge, where he jumped onstage on the second floor of the venue to lead the band in a performance of Garth Brooks' "Papa Loved Mama." While his version of "Folsom Prison Blues" was impressive enough, it was Pratt's second song selection that truly showcased his love of country music: He didn't miss a single one of the iconic track's rapid-fire lyrics. Press play on the fan-filmed video below to watch for yourself!
Pratt is a film and television actor known for his roles in the two most recent Avengers films, which came out in 2018 and 2019. He also starred in Guardians of the Galaxy and Guardians of the Galaxy: Vol. 2, as well as the 2016 sci-fi film Passengers and many other projects. In 2009, Pratt landed his breakout role in the comedic sitcom Parks and Recreation, where he starred as the lovable if dimwitted Andy Dwyer.
Dwyer, a shoeshiner turned Parks Department employee, also moonlights as the guitarist and lead singer of a rock band called Mouserat. On the show, Mouserat never went country -- but if they did, they may have sounded something like Pratt's Nashville performance.
Country Stars Who Have Crossed Over Into Acting Projects