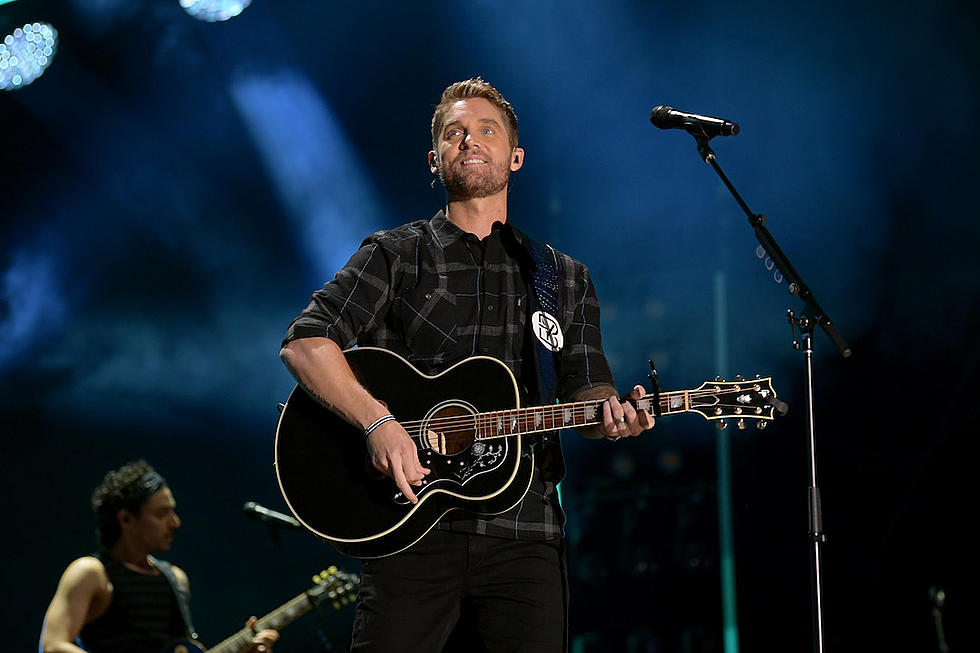 Brett Young Learned From the Best When it Comes to Being a Dad
Jason Kempin, Getty Images
Brett Young may still have a few months ago before he's officially a dad, but Father's Day (June 16) will still hold new meaning for the country star in 2019, as he navigates baby preparations and stockpiles fan gifts for his unborn daughter.
"We're getting some really cool baby gifts. I think the most popular thing has been personalized onesies," Young explained backstage at CMA Fest to The Boot and other outlets. "People are coming up with really clever little plays on my lyrics, from "You got me trying to catch my food," instead of "You got me trying to catch my breath," on a little bib or onesie. It's all been really cute."
The country star says he's accept the fact that his life will quickly flood with pink items, and adds that he even has a "pink little leather high-top golf shoe." Beyond that piece of golf paraphernalia, Young says he's planning to try not to push his daughter into any of his favorite hobbies, like sports or music.
"I hope I don't push my kids in any one direction. It's so easy to say, but I hope that all we do is give them the opportunity to choose whatever makes them happy," he relates. "I think there's a little bit of resentment that comes with being forced to do something, even if you end up being successful and doing it for the rest of your life, if you feel like you were forced into it. So the goal is not to do that, but we'll see. Wish me luck."
Luckily, Young learned from the best: His parents have never forced him into any activity that he didn't naturally gravitate towards. "I appreciate that in my upbringing, everything was available to me and I got to pick," he points out. "My parents supported whatever I chose to do, and so I hope that's how we'll parent."
In fact, Young's own father provided him with lots of example of how to be a great dad. "There's way more than one quality in my dad that I would hope to embody," he adds. "He's uplifting and encouraging. That trait in him has always been what made me believe I could do anything I wanted to do... It seemed like he believed it, so it made me believe it. I hope that that's something I have for [my daughter.]"
17 Truly Unique and Cool Baby Names in Country Music: