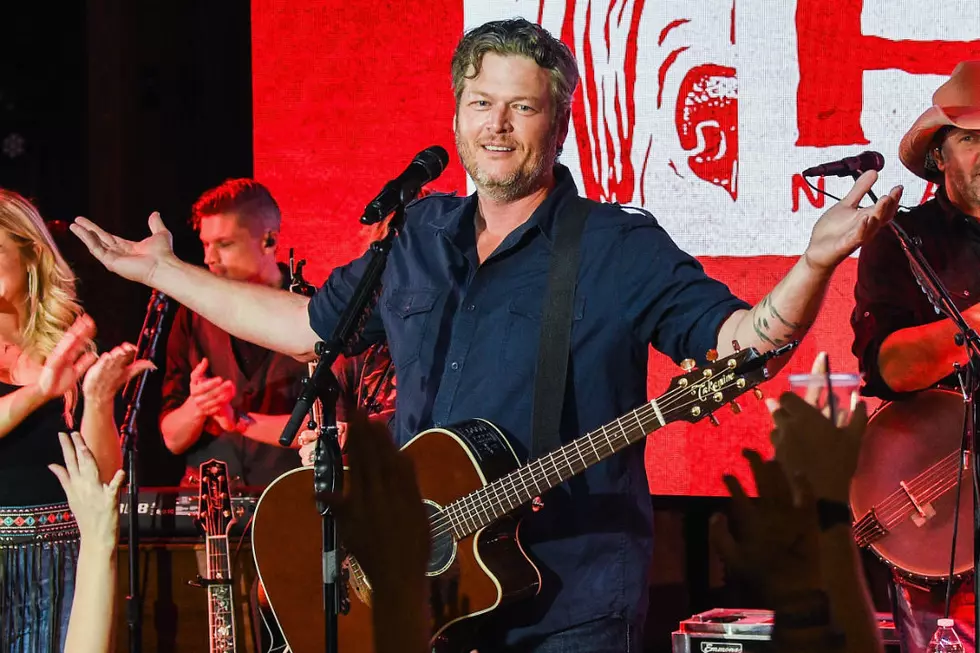 Blake Shelton's Ole Red Bar Sued By Nashville Metro Historic Zoning Commission
Erika Goldring, Getty Images
The Nashville location of Blake Shelton's Ole Red is being sued by the Nashville Metro Historic Zoning Commission. The lawsuit relates to the red lights that illuminate the Lower Broadway venue's exterior at night.
According to the Tennessean, the Historic Zoning Commission has a policy, passed in August of 2017, that prohibits colored exterior lighting in designated historic areas, of which Lower Broadway is one. The commission's suit, filed on Monday (Feb. 4) in a Nashville General Sessions Court, seeks an injunction that would order Ryman Hospitality, the parent company of Ole Red, to change the lighting from red to white.
Ole Red's Nashville location is housed in the Broadway National Bank building, which was built in 1926 and is more than 100 years old. Because of the building's historic importance, the Nashville Metro Historic Zoning Commission is allowed to regulate the owners' modifications. A Ryman Hospitality spokesperson gave the Tennessean no comment on the lawsuit.
The Tennessean reports that the owners of Lower Broadway bars have criticized the Historic Zoning Commission's enforcement of guidelines, calling their actions an overstep. A 2017 proposal for historic design guidelines for Lower Broadway venues was met with mixed reactions -- support of some of the proposed ideas but not others -- and tabled.
The Nashville Ole Red location opened in June of 2018. The multi-story entertainment venue is 26,000 square feet in size and boasts a two-story bar and restaurant, retail area, performance space, dance floor and private VIP booths for small groups, as well as a large private-event area and a 6,000-square-foot an indoor/outdoor rooftop bar and restaurant.
The name Ole Red comes from "Ol' Red," Shelton's 2002 hit; "Ol'" was changed to "Ole" to represent Ryman Hospitality and the Grand Ole Opry's involvement. In addition to the Nashville location, an Ole Red location in Shelton's hometown of Tishomingo, Okla., is currently open, and locations in Gatlinburg, Tenn., and Orlando, Fla., are scheduled to open this year and in 2020, respectively.
Country Stars Who Own Bars