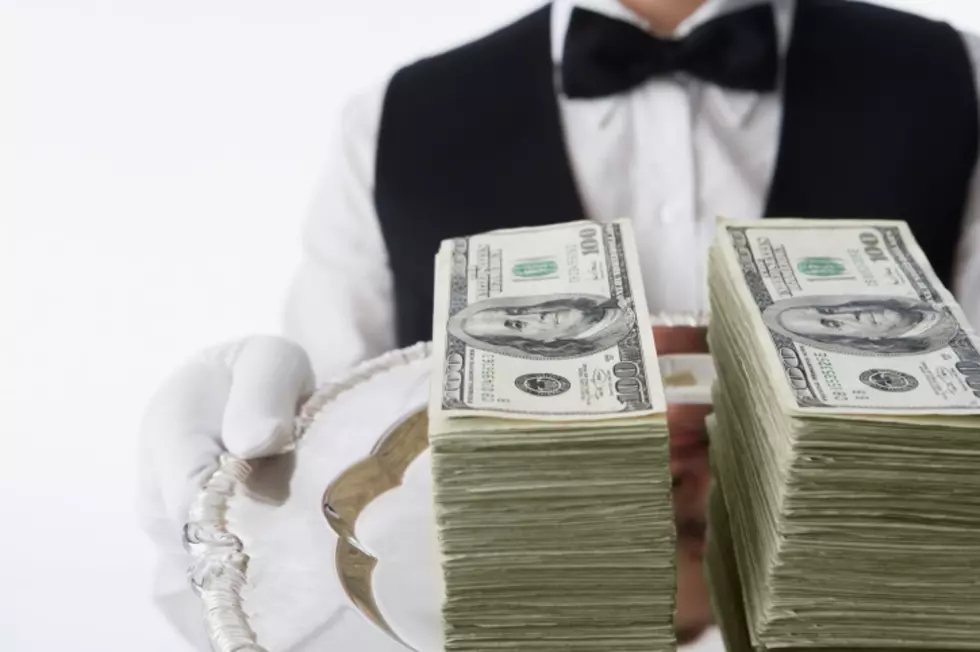 $980 Million Up for Grabs in Weekend Lottery Drawings
Jose Luis Pelaez Inc, ThinkStock
It's time to start whipping out your champagne wishes and caviar dreams. This weekend's major multi-state lottery games, Powerball and Mega Millions are offering a combined jackpot this weekend that is very close to one billion dollars. Yep, if you add the estimated jackpot totals for the two games it's a nice and tidy $980 million.
Okay, to be real, we all know it will take a huge stroke of luck to win one of these jackpots but to win two of them at the same time. I guarantee there would be an investigation, but that certainly won't stop me from trying my luck.
The next drawing in the Mega Millions game on Friday night there will be a top prize of $510 million dollars available. The last "big win" in Louisiana for that game was a $10,000 winner that was sold in Shreveport for the New Year's Day drawing.
The Powerball game actually produced a big winner in the Wednesday drawing for that game. A $150,000 winning ticket was sold in Avondale. Still, the big jackpot for the Powerball continues to rise. On Saturday the estimated jackpot will be $470 million.
I know winning the lottery is a long shot. But isn't it fun to dream? I know the thought of being able to afford almost anything at any time is quite appealing but there is a downside to sudden wealth. So, while I'd love to win the money, I would be really sad that I would have to give up my "normal existence" just to avoid the people who come out of the woodwork when they hear someone has "come into a large sum of money".
If you do choose to take a chance on either or both of these lottery games, please play responsibly. Oh, and make sure you sign the back of your ticket. That way when you do win, no one can take that from you and claim it as their own. Good luck!.
Hey, if you hit all the numbers, maybe this could be your new house?
The Most Expensive Home for Sale in Youngsville; $3.75M