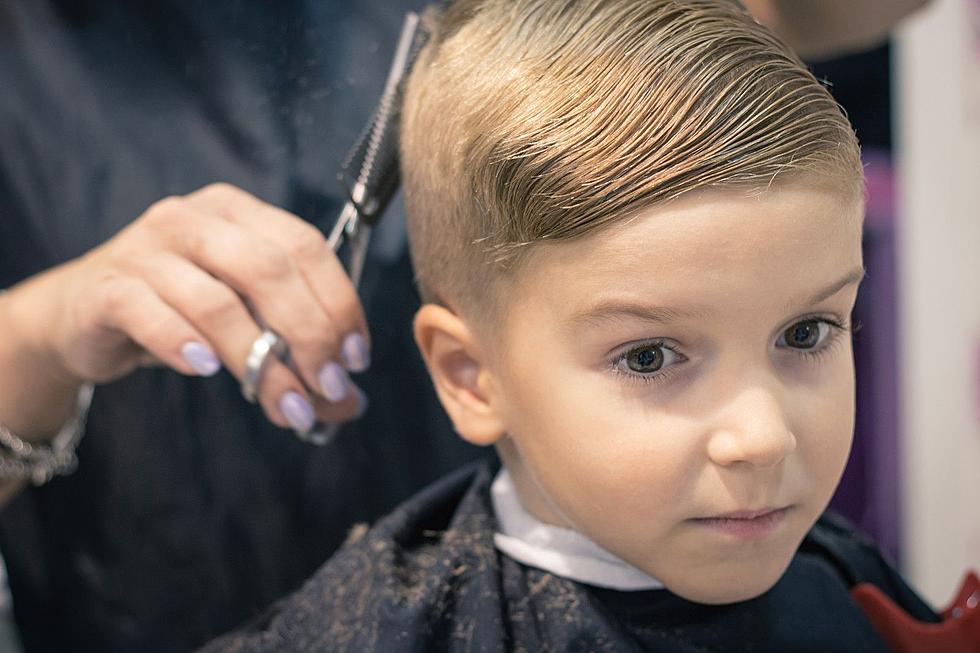 What Would You Do? Cutting Child's Hair in Idaho The First Time
Credit: LumineImages
What would you do? What would you do if it was time to cut your child's hair for the first time, but you knew they would lose their curls or their hair would never grow back the same? Many parents love to see their kid's hair grow out for the first year or two, but inevitably that time comes to cut it for the first time, and it seems to be something that parents can struggle with. What will they look like? How will their hair come back? Will they lose curls or some unique feature in their hair? Where do you take them? These are all questions that go through a parent's mind, but of course, is the time right?
First Haircut in the Magic Valley
Deciding to cut your child's hair for the first time might be hard on some parents. Some will say it is time and think nothing of it, while others won't want to see their child's precious little kid locks fall to the ground. This is especially tough when it comes to a boy's first haircut. The longer the hair grows though, you are hearing comments of "She's such a cute baby," "Your daughter is adorable," or "Your little girl is precious." These comments will bother some parents more than most, but it is a sign it might be time to cut your little boy's hair. Once you come to terms with it, the hard part is deciding where to go and who gets the honor of this milestone moment in your child's life. 
Where to Get a Kid's Haircut in Twin Falls
Once you have cried and determined that it is time, where do you take your child? Do you do it yourself? Do you go to a local shop? Do you go to a chain? There are multiple options. There aren't a ton of places to get kids' haircuts in Twin Falls, but some of the options include Sports Clips, Great Clips, Smart Style Hair Salon, and Studio One Hair. Depending on what type of haircut you plan on giving your child, you could always pull out some clippers, and shave their head yourself. The first haircut is a special one though, and likely you will want to have it done professionally and take pictures. 
It isn't easy to say goodbye to your child's hair the first time and see the last of their curls or color disappear, knowing it'll never grow back. It is a sign that your little child is growing up, and it is hard for parents to accept at times. The next time you have a little one and the time is near for their first haircut, do you put it off, cut it yourself, or have a professional do it, what would you do? 
Honest Twin Falls Welcome Signs
I'm pretty certain that most people don't fully understand what 'Twin Falls' actually means. On that note, if Twin Falls had an honest welcome sign: what would it say?
Hilarious Yelp! Reviews Of Twin Falls
You just can't please some people.