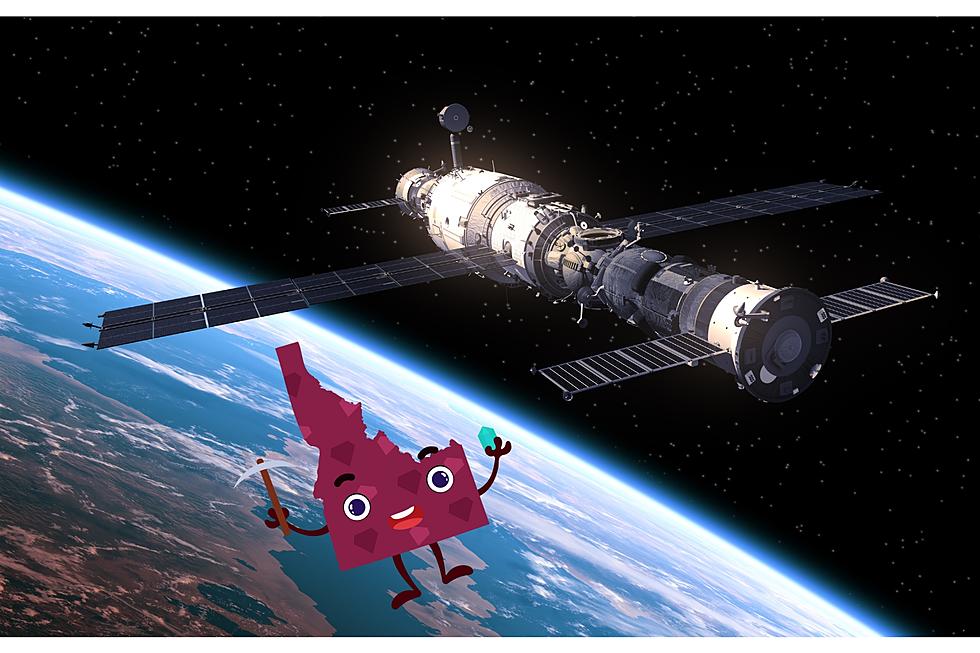 WATCH: Space Station Just Showed Us What Idaho Looks Like From Space
Credit Canva
A recent video released by the National Weather Service in Pocatello gives a beautiful and inspiring view of our little niche of the world. The video is a view from the International Space Station and shows a track over the Magic Valley following the Snake River to Pocatello, Idaho Falls, and Yellowstone National Park.
All the undeveloped land can be seen with tiny pockets of civilization. It's sobering to think that this space may someday be developed. Sometimes all that open space that seems ripe for construction would better serve humanity as an unblemished pocket of nature to keep us humble. This huge planet doesn't need us. It keeps spinning around as it circles the sun and we are just along for the ride
.

To think that what passed by the camera of the space station in just under a minute and a half would take a couple of hours to fly. Actually a lot longer when you stop to consider going through airport security and delays from irate passengers.
Maybe a scenic route would provide the proper perspective. The 1.5 minutes in a satellite video would take a full 8-hour work shift if driving. But driving straight through without stopping for all the scenic overlooks and points of interest would be a waste of the drive. Make that 8 hours more like 11. We need to stop to eat as well.
All this perspective brings on deep thoughts. What if Superman just seemed to travel so fast because he could jump so high, that the world spun underneath him and he landed in a new spot? Maybe that makes astronauts superheroes, too. Don't tell them that though, you don't want it to go to their heads.
So long as you don't see any huge patches that have been blanked out by a black ops government agency, we're doing okay. With computer graphics being so sophisticated, would we even know if it were? Better not to point out any inconsistencies you may observe. And no, you can't see your house from here.
5 Ways People Are Destroying One Of Idaho's Best Hidden Gems
Idaho is home to all sorts of beauty and despite that... there are people who have no respect for the Gem State. This is true with one specific park and we have five examples to prove it...
7 Reasons You Need To Visit This Hidden Idaho Paradise
If you've never been to Box Canyon, drop what you're doing and make plans to go now. Here's why...