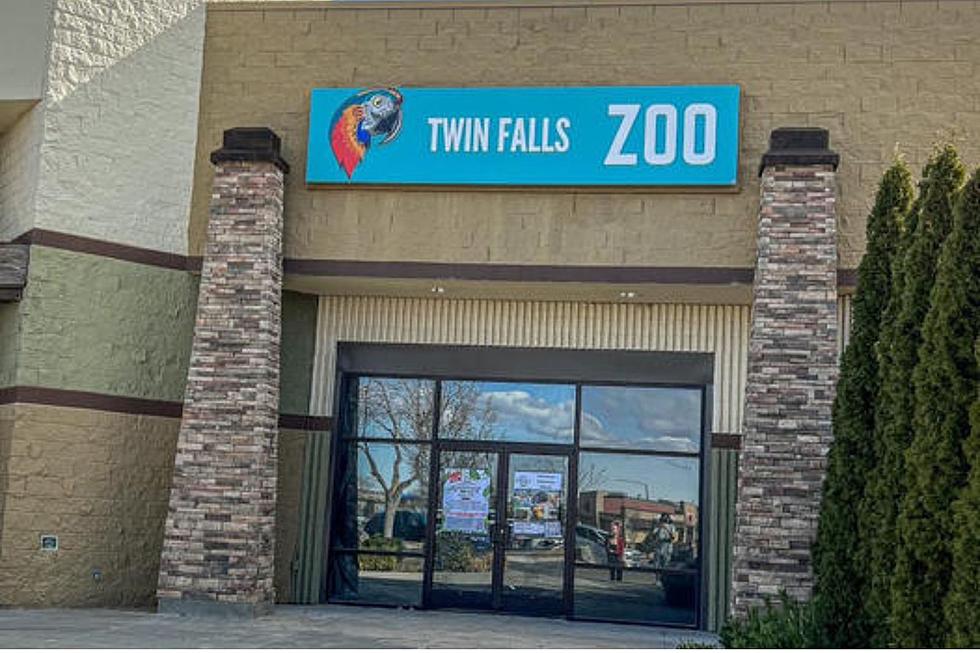 Yes, It's True: The Twin Falls Zoo is Now Officially Open
Credit: Twin Falls Zoological Center
It isn't uncommon for residents of Twin Falls to say that there needs to be more to do. That is why many were excited when years ago a rumor began to spread of something coming to Twin Falls that many families were excited for. The rumors began nearly two years ago and updates have come in sparingly, but after tons of anticipation and plenty of waiting, the Twin Falls Zoo is finally open. Here is everything you need to know about the new zoo in the Magic Valley.
Twin Falls Zoo in the Magic Valley Mall
The Twin Falls Zoo officially held its soft opening this past Saturday, September 2. News began to spread and on Wednesday, September 6 the zoo was up and running to all of the public. The reason for the soft opening is that they wanted to ease their staff and animals into the crowds and not overwhelm either animal or employee. The zoo will hold a grand opening on Saturday, September 30 which will be when they are officially fully operational, with all exhibits open, feeding stations, and will have face painting, live music, and more.
Prices, Hours, and Details About the Twin Falls Zoo
One of the main questions being asked is from those who have bought a season pass over the last year and how it will work. Passes will be honored, from the first time you attend the zoo. Meaning if you don't make it to the zoo until December 1, then your season pass will be good until December 1 of next year. If you use it in October, it'll be good a year later on the date you first go. For those looking to buy a season pass, they cost $156, which is good for 2 adults and kids. If you upgrade to a VIP season pass, you get 10% off the gift shop, the party room, and you get 3 free feeding tokens every visit. Prices for a day visit are $12.48 for adults, $10.40 for children 4 to 12, and kids 3 and under are free. The zoo is open during Magic Valley Mall hours, which are 10 AM to 8 PM Monday through Saturday, and 11 AM to 6 PM on Sundays.
The zoo is still looking for sponsorships and there are still exhibits available. If you know anyone that would be interested in sponsoring an exhibit or you would like to, reach out to the zoo immediately. Make sure to make a trip to the Magic Valley Mall and check out the new Twin Falls Zoo, and enjoy some of the exotic animals they have to offer. Get a pass and go anytime you want, or check it out for the day. It is nice to have something new to do in the Magic Valley, and after a long time, the wait is over and the zoo is now open.
Animals You Could See Around or In Twin
10 Animals You Could See Around or In Twin Falls
What Wild Animal In Idaho Would You Want As A Pet?
10 Idaho Animals You'd Want As A Pet