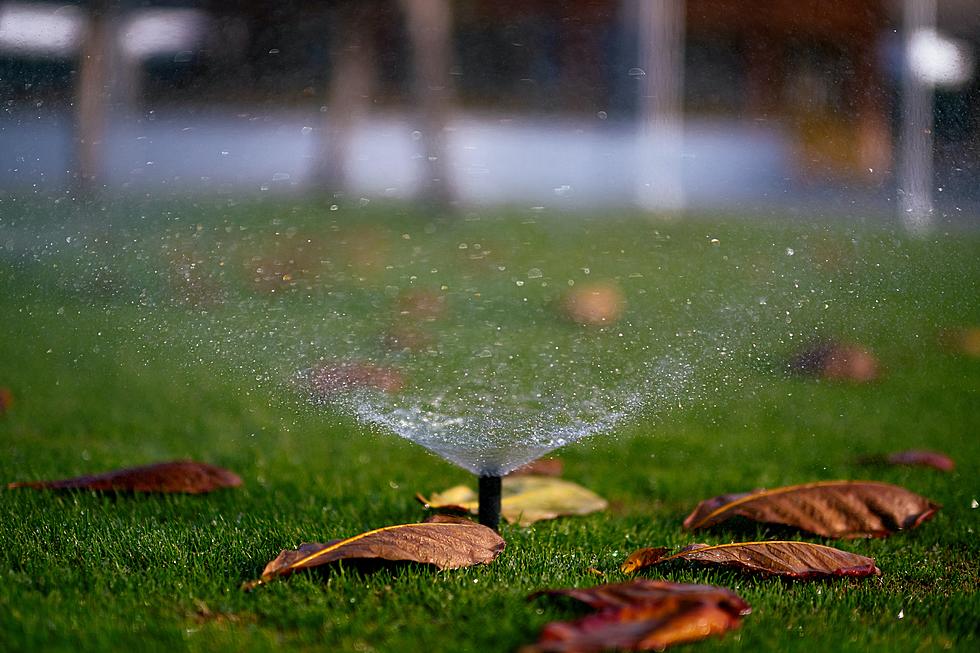 City Begins 2023 Irrigation Shutdown in Twin Falls Neighborhoods
Victor Furtuna - Unspalsh
Pressurized Irrigation Shutoff in Twin Falls started on October 16, 2023
The City of Twin Falls announced the seasonal shutdown and winterization of pressurized irrigation stations in Twin Falls subdivisions. Once the shutdown is complete, irrigation water for Twin Falls subdivisions linked to pressurized irrigation will not be provided until next season, usually in late April.
Time to blow out your sprinklers
Now is the time to winterize their sprinkler systems. Winterization entails closing the valve that connects your sprinkler system to the City's pressurized irrigation lines, usually located in your yard near the sidewalk, and then draining the remaining water from the sprinkler lines to prevent freezing during winter.
You'll want to have your sprinklers blown out in preparation for the winter season. If you leave water in your sprinkler lines over the winter, you'll risk damaging your sprinkler lines once temps start to drop at and below freezing. If you're not the DIY type, there are landscaping and irrigation companies in the Twin Falls area who can do this for you.
Hamed Taha - Unsplash
When will your neighborhood be shut off?
You can check to see when your neighborhood's Pressurized Irrigation will be turned off by going to the City of Twin Falls' website and looking for the Pressurized Irrigation Station Status page. 
When will irrigation water be turned back on?
Pressurized Irrigation typically starts up again in April when the regional canal system is recharged for the season. The city will announce in the spring and provide an approximate date when the irrigation water will be turned on. In the meantime, if you need water for your property, you can access city water by hooking up a hose to one of your outdoor faucets on your house.
What is pressurized irrigation?
If you live in a newer subdivision in Twin Falls, you probably use pressurized irrigation water with your sprinkler system. To help conserve water from the Snake Plain Aquifer, the City of Twin Falls partnered with the Twin Falls Canal Company about 15 years ago to utilize water from the region's existing canal system for irrigation purposes.
The process draws from canals that lead into nine retention ponds, then sends it through 22 pump stations which pressurize it before delivering it to thousands of homes in Twin Falls City. - TFID.org
For the last 15 years, the city has mandated all new subdivisions within the city limits be irrigated with pressurized irrigation. According to TFID.org,
The Pressurized Irrigation system has reduced the City's demand on limited Snake Plain Aquifer supplies by more than 5 million gallons per day.
Massive Filer Airbnb With Indoor Pool Sleeps 26
This Filer, ID Airbnb is basically a mini-resort with an indoor pool, built-in activities, and is massive enough to host even the largest of family reunions.