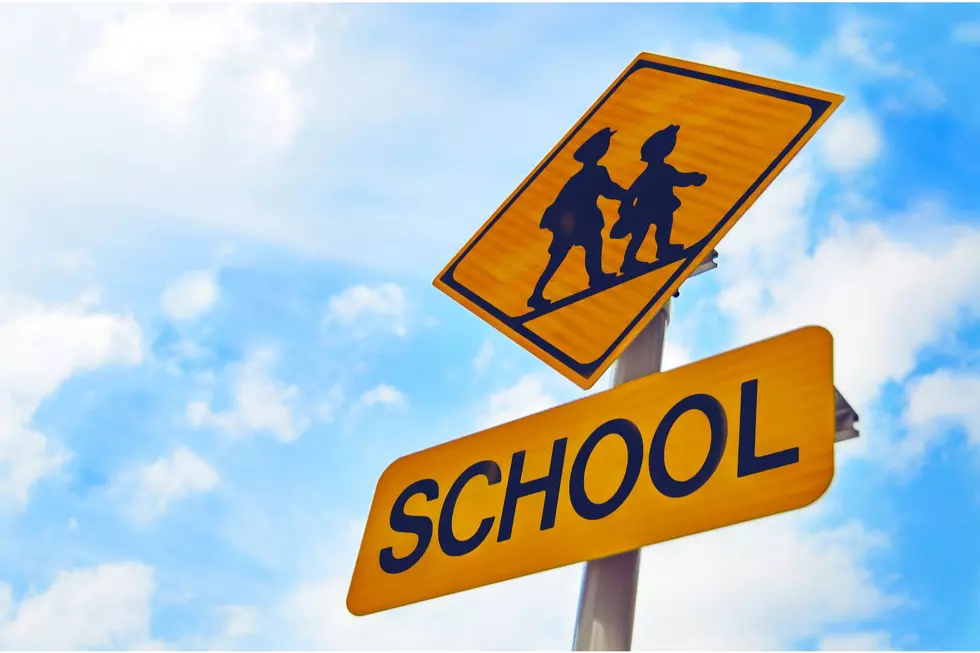 UPDATE: Suspicious Man at School Has Parents Asking Questions and Upset
Credit: takenobu
UPDATE: The Buhl Police Department have released a new statement regarding the incident from earlier this week, and is posted below:
UPDATE: The elementary school sent out a message to parents at around 6 PM on Wednesday night, notifying them of the incident. 
Every parent that drops their kid or kids off at school expects them to be safe during their time there, and shouldn't have to worry about any threats to their children outside of the diseases that spread like wildfire. More often than not you drop off your kid, you pick them up, and there is no concern or issues. Occasionally something odd will happen that makes a parent raise their eyebrows or question taking their kids to school. When these rare instances occur, parents expect to be notified by the school or local officials, but when they aren't it raises questions and upsets parents. An incident allegedly took place this week at a local elementary school that has some parents upset.
Suspicious Man Spotted at Buhl Elementary School
On Tuesday morning, a suspicious-looking man was allegedly spotted entering Popplewell Elementary School in Buhl. According to posts on the Facebook page 'Buhl Chat' and according to one teacher, the man was approached and took off, having local officials called and notified afterward. Parents were not notified of any such incident by officials or by the school. When one teacher was questioned about the incident, she answered, 'it serves as a reminder to not approach anyone without the proper badge.' Adding more questions to this story though, is one resident of Buhl posted about the man on the 'Buhl Chat' page, but says they were asked by Buhl Police to take it down. According to the original poster, the reason for the removal was to not spread fear. When the police department was reached out to verify these claims, they responded with no comment.
Questions About Man at Elementary School
There is a lot of suspicion and questions about what did or did not take place and how things were handled. While there is no way to know for sure if the police department did request that the post on Facebook be taken down, if the rumor is true and they did, it raises some questions. If indeed the post was removed to not spread fear, the question is why? Should parents not have all the information to act accordingly? Shouldn't a parent be notified so they can choose to pull their kids from school or not? In today's society with cameras everywhere and social media, didn't the police department think that parents would find out either way? The officers acted in the manner they thought was best, but it has parents asking more questions than they have answers.
Buhl Police Release Statement About Man at School

After attempting to speak to the Buhl Police Department, less than an hour later they released a statement regarding the incident on their Facebook page. They stated, 'our School Resource Officer has made contact with the individual involved. We have learned that the individual was unaware of the proper procedures to access the school buildings. This individual has been spoken to and advised for future reference.' It is good to hear that the man has been identified and spoken to, but will this statement satisfy parents? 
If your child attended Popplewell how would you feel or if they do attend, how do you feel? There remain unanswered questions and plenty of suspicion about what took place. The only facts we do know is that a man was caught on camera near the school, but who he was, what he was doing there, and what took place remain rumors and speculation. You can do your own digging and see what you can find, but the most important thing in all of this is that nobody appears to have been harmed and that the children are safe. They are what matters in these incidents. We will update this page if we gather any more information moving forward. 
Little Free Library Locations In Twin Falls
There are at least six of these cut little libraries around Twin Falls where you can either take a book for free or leave a book for someone else.
Check Out Mary Alice Park in Twin Falls, ID
Mary Alice is an easily missed park, hidden in Twin Falls, but it should definitely not be missed if you want to visit the most magical park in town.