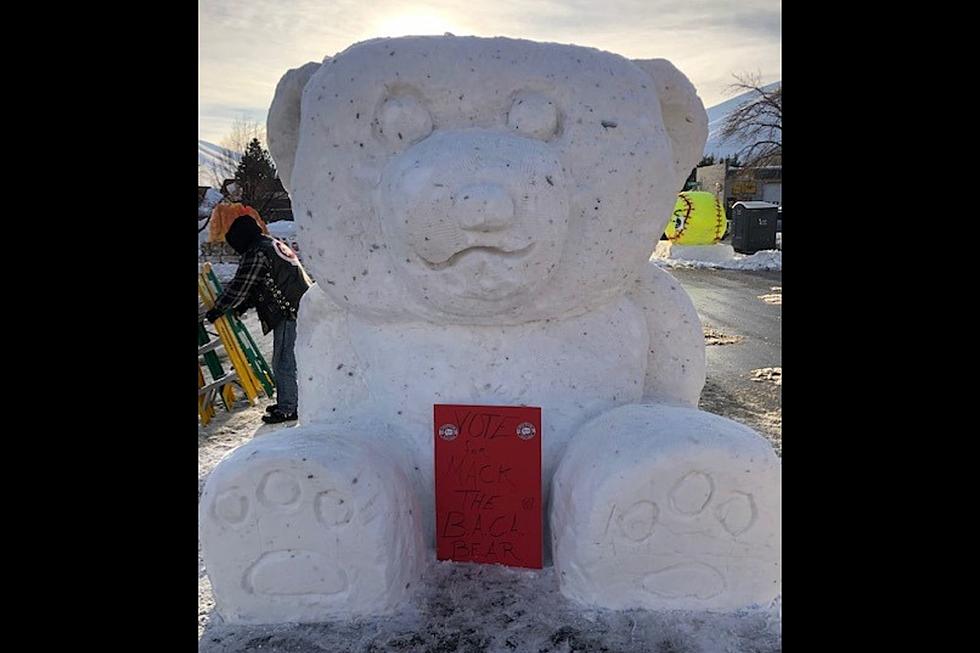 Don't Miss Your Chance to See Snow Carvings 60 Miles From Twin Falls
Credit: Jeff
The snow continues to linger in Idaho and doesn't seem to be disappearing anytime soon. Since before Christmas, the ground has been white and every time there looks like a little hope for it to melt, it seems to snow a little more. While many are tired of it, others in the area are using it to their advantage and making art out of it. No, they aren't making snowmen out of it, they are sculpting it and making some of the most unique pieces of art you will see anywhere.
Hailey's Snow Carving Extravaganza
This past Saturday, February 5 was the 2nd annual Hailey's snow carving event in Hailey, Idaho. It kicks off their seven nights of snow and lights event. While the actual event may be over, for people that want to see what became of the snow there is still a chance to see it in person. Voting begins today, Monday, February 7, and will run until Saturday, February 12. There are multiple sculptures done that you can vote on at the Hailey public library or on the City of Hailey Facebook page. Hailey is about a one-hour drive north of Twin Falls. 
What Is Snow Carving?
Each team started with a block of snow/ice that stood eight feet by eight feet and began to carve and mold their block into their creation. There were three and four-person teams. Some of the creations are amazing and will blow your mind what people can make out of a block of snow and ice. 
If you have a chance this week, make sure you head up to Hailey and check out some of the best ice sculptures you will ever see in person. Many make weekend trips to Sun Valley, and if you do give yourself extra time. You won't be disappointed and you will be in awe of how artistic and creative people can be. 
6 Idaho Athletes Going to the 2022 Winter Olympics
Hailey 2022 Snow Carving Event
How To Tell If Someone Is New To Idaho
Acting like an Idahoan doesn't happen overnight for most people. Tourists and new residents can be easy to spot in Idaho.