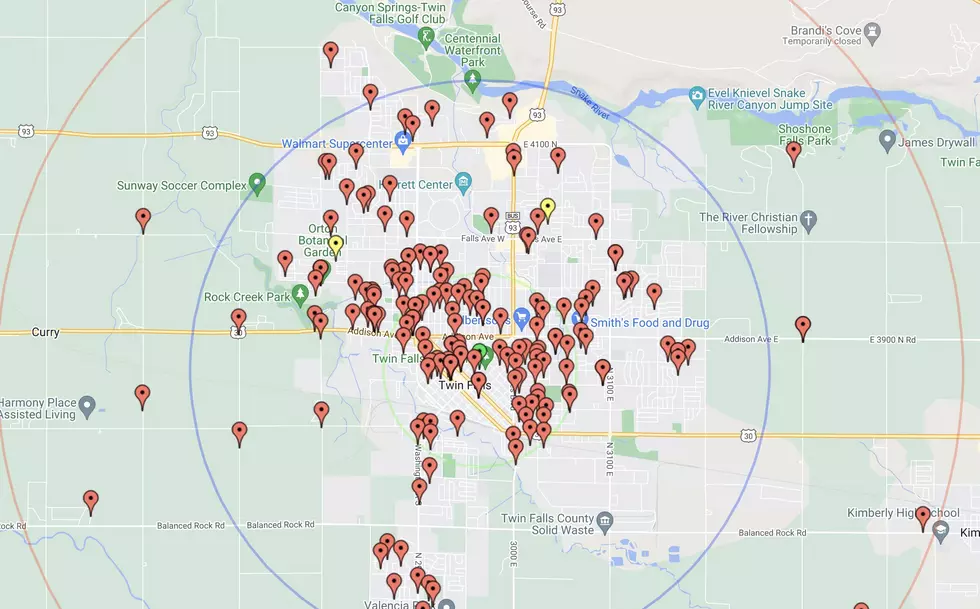 Are Sex Offenders Living in Your Twin Falls Neighborhood This Halloween?
Idaho State Police - SOR
As you get the kids ready for a fun night of chasing their annual sugar rush this Halloween, the last things you want to think about are the possible dangers. The unfortunate reality is that predators are a real thing, so it's important to be aware of registered sex offenders living in your neighborhood.
A quick search on the Idaho State registry can help you identify any homes in your area where an offender might live. While we all hope our kids will have a safe and fun holiday, it's always better to err on the side of caution.
How to find a home listed on the Idaho Sex Offender Registry
You can see if there are any registered offenders in your neighborhood by visiting Idaho's Sex Offender Registry. Simply plug in your address and a map will render with addresses where offenders are reported to live.
Are Idaho's sex offenders allowed to solicit trick-or-treaters?
Offenders under correctional supervision are not allowed to invite trick-or-treaters. That said, it's possible that an offender no longer under state supervision may not have such a restriction. It's also possible for a registered offender who lives in another state, but currently working in Idaho, to not be listed on the Idaho SOR; so if you see homes with darkened porches or no lights on at all, it's best to avoid them.
An important word of caution
The information the state provides regarding offenders is meant only for your use of keeping your family safe and avoiding addresses where registered offenders live. The information cannot be used to harass or commit a crime against someone.
A person who uses registry information to commit a criminal act against another person is subject to arrest and prosecution under sections 18-8326 or 18-8413, Idaho Code. - Idaho State Police
A little planning and awareness can go a long way
It only takes a moment to make sure your kids know not to knock on doors that are not lit and remind them only to visit homes where they know the people who live there. Having a parent or adult escort on Halloween is also wise. And if you have older kids that you let go door to door without a parent, remind them to stay with the group. With a bit of planning and awareness, you can help make sure your kids have a happy and safe Halloween.
LOOK: How Halloween has changed in the past 100 years
Stacker
compiled a list of ways that Halloween has changed over the last 100 years, from how we celebrate it on the day to the costumes we wear trick-or-treating. We've included events, inventions, and trends that changed the ways that Halloween was celebrated over time. Many of these traditions were phased out over time. But just like fake blood in a carpet, every bit of Halloween's history left an impression we can see traces of today.