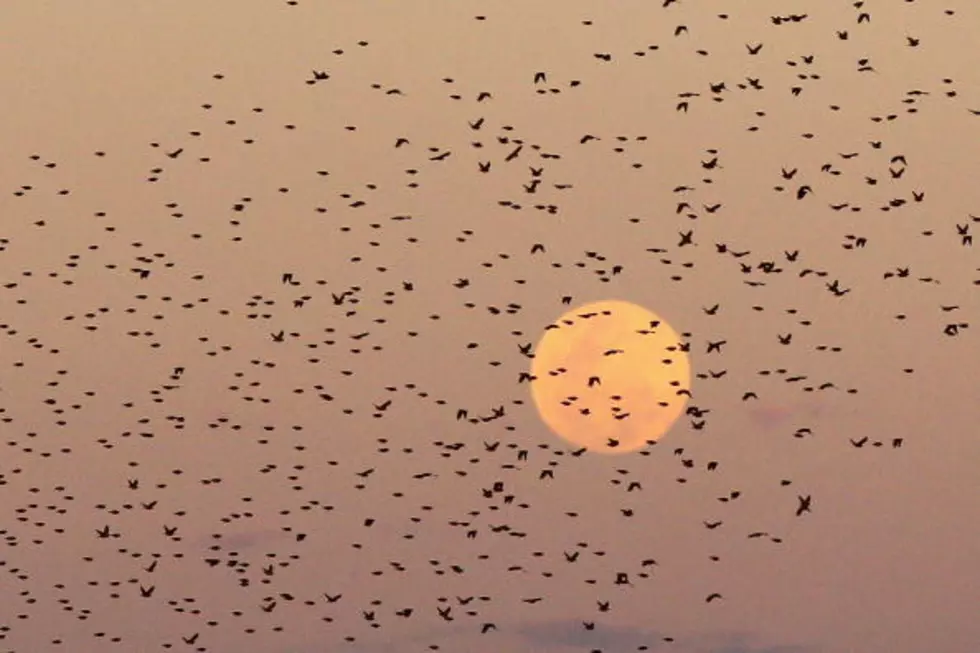 National Bird Day! Our Top 10 All Bird Playlist For Twin Falls
Cameron Spencer,Getty Images
Today is National Bird Day! And while my co-worker ( and KOOL host ) Nate Bird believes it's a day to honor him, it's really about our high-flying, feathered friends.
Today I was inspired to come up with a Top 10 bird-themed playlist of songs that have been recorded by classic rock bands. There are more songs about birds than one might think, particularly the sparrow.
There have also been a few songs that include our own state bird, the bluebird. Ok, so it's technically the Mountain Bluebird, but hey, cut me some slack, this is my last post of the work week. Paul McCartney's "Bluebird," is one for example.
So, here you go. Here's our Top 10 "All Bird" playlist for the weekend. This pairs nicely with a bag of bread crumbs and a glass of Rex-Goliath.
1. Steve Miller - Fly Like An Eagle

Greatest Hits 1974-78

2

2. The Beatles - Blackbird

3. Lynyrd Skynyrd - Free Bird

20th Century Masters - The Millennium Collection: The Best of Lynyrd Skynyrd

4

5

5. Elton John - High Flying Bird

6. Prince - When Doves Cry

The Hits/The B-Sides

7

7. Pink Floyd - Learning To Fly

8

9

9. Stevie Nicks - Edge of Seventeen

10